Sale!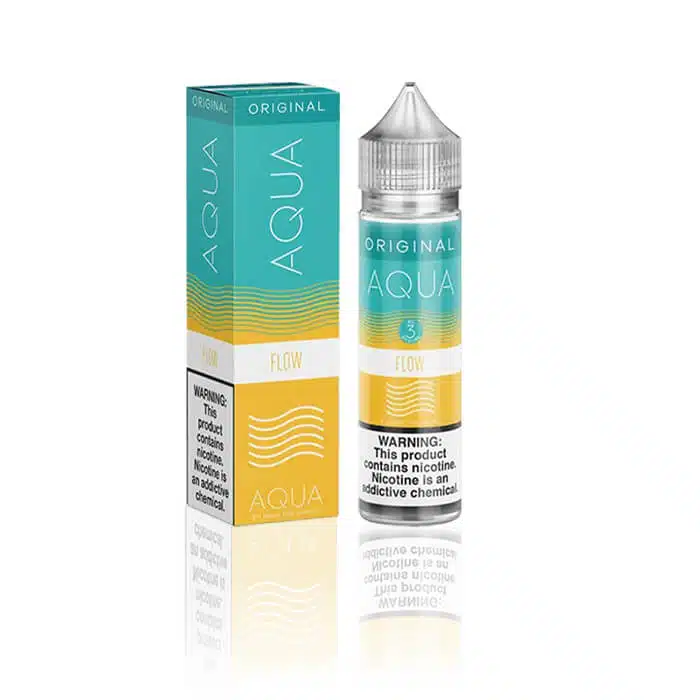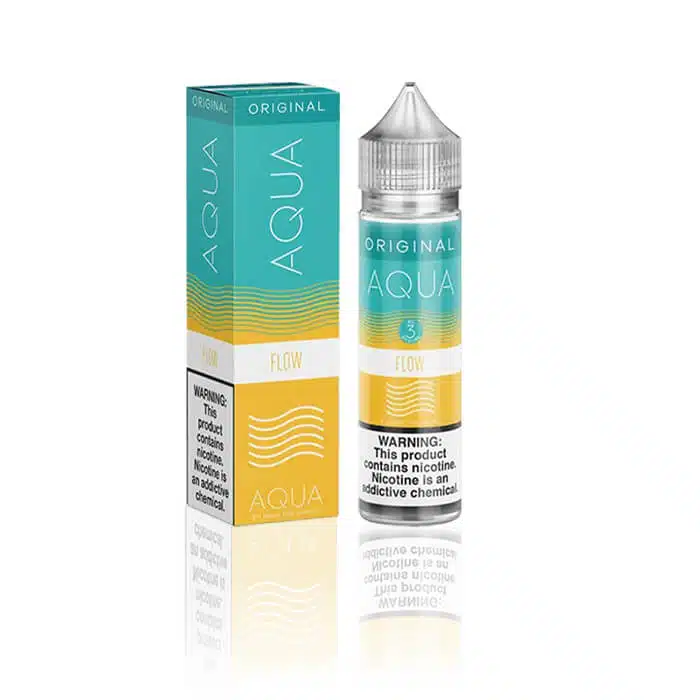 Aqua Original E-Liquid – Flow 60ml
Aqua Flow has the perfect blend of tropical pineapple, guava, and mango that will leave you feeling like you're on a mini vacation 🌴☀️
Description
Aqua E-Liquid – Flow
Aqua E-Liquid – Flow does exactly what the name implies! The flavors mixed in this e-liquid flow together like a waterfall of exciting Pineapple, juicy Guava, and sweet mangoes. A trio that was a match made in heaven, this flavor tastes like it could take you away to a tropical escape. This liquid doesn't have one prominent flavor, because all three of these fun fruits work together and balance each other out equally!
Upon inhale, the pineapple flavor hits first, and then turns into an interesting blend with the mango undertone. It all comes together with just a hint of guava that shines through like a spotlight on the exhale. This E-Liquid can be used with most refillable mods and comes in a 60ml unicorn bottle.  Aqua E-Liquid – Flow is available in three different nicotine levels for you to select from.
Aqua | Brand Description
Marina Vape created Aqua to be one of the best e-liquid lines and they got what they were asking for. The aqua line has several different flavor options with a major focus on not just the flavors they've created, but also how smooth and user friendly each bottle is. Aqua has Sweets, Salts, and Ice selections to serve all of their fans equally.
Primary Flavors: Pineapple, Guava, Mango, Tropical Fruits
Bottle Sizes: 60ml
Nicotine Level: 0mg, 3mg and 6mg
VG/PG: 70/30
Aqua Line by Marina Vape, one of the Godfathers of the vape juice game. Marina Vape has released some of the most known e liquid flavors around the world. The Aqua e liquid brand has one of the smoothest throat hits around.
Additional information
| | |
| --- | --- |
| Nicotine Level | |
| Brand | Aqua E-Liquid |
| Volume | 60ml |
| E-liquid Type | E-Juice |
| Flavor Category | Fruits |
FAQs