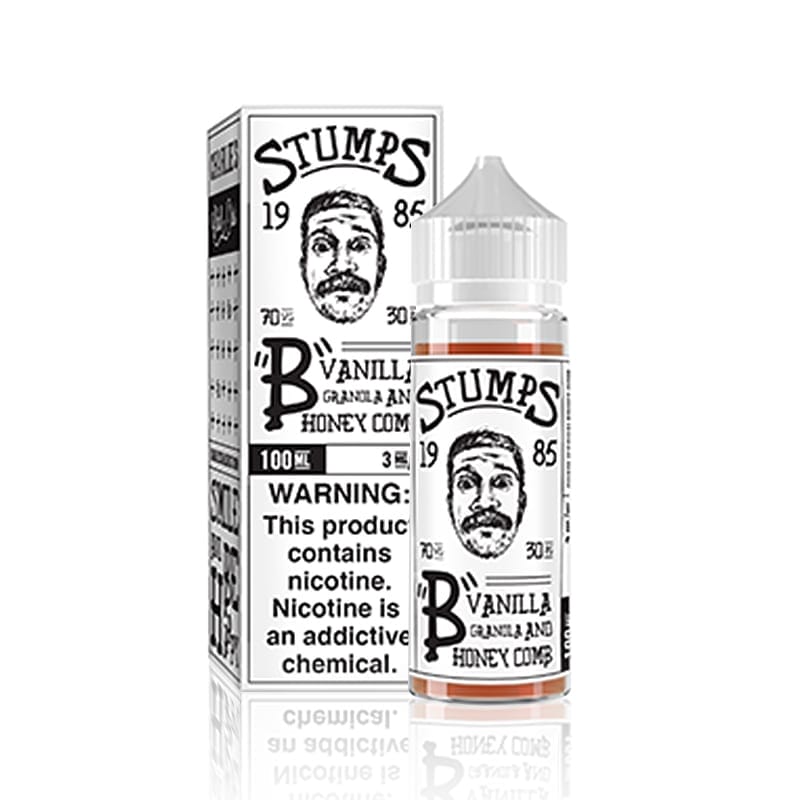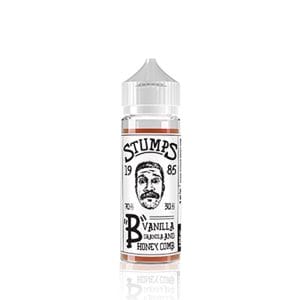 Charlie's Chalk Dust STUMPS "B" – 100ML
$14.95
"B" by Charlie's Chalk Dust's Stump line is a crunchy vanilla granola bar with luxurious honeycomb! Now available in 100ml Chubby Gorilla Bottles!
Description
Charlie's Chalk Dust STUMPS "B" – 100ML
Charlie's Chalk Dust STUMPS "B" – 100ML is rightfully one of the most popular flavors in the Stumps lineup of e-liquids, featuring the flavor of a delicious and fresh Granola Bar drizzled in Honey straight from the comb itself. Oats bunched together in a sweet and classic taste with just a hint of Vanilla will let your taste buds relax and feed their sweet tooth all at the same time.
Inhaling brings out that oat flavor with tones of vanilla, and then the honey undertone appears right afterward and takes it to the perfect level of sugary sweetness without over-shadowing the oat-y goodness, to balance out the entire flavor. Exhaling intensifies the oat flavor and leaves your mouth satisfied as if you just took a bite out of your favorite granola bar for a snack! Charlie's Chalk Dust STUMPS "B" – 100ML can be used with all mods and refillable devices and comes in three different nicotine levels for you to choose from.
FAQs