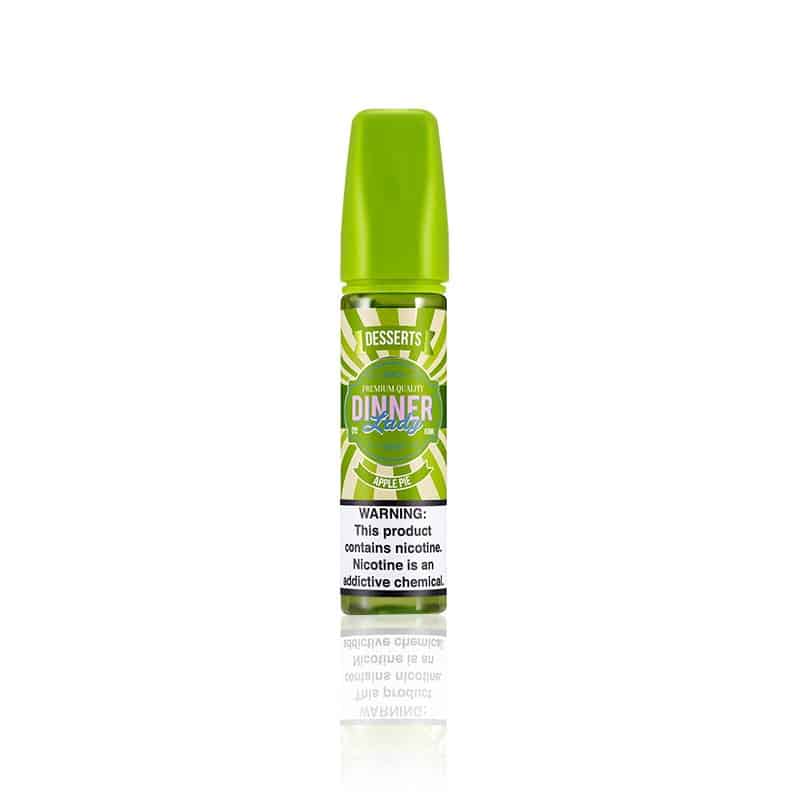 Dinner Lady – Apple Pie 60mL
$12.95
Handpicked fresh apples mixed with a perfect blend of caramelized brown sugar, a hint of cinnamon covered in a blanket of crust.
VG/PG: 70/30
Available in 0mg, 3mg, and 6mg nicotine levels in 60mL bottles.
Description
Dinner Lady Aroma – Apple Pie 60mL
Dinner Lady – Apple Pie 60mL is more than what it sounds like, this is not your typical Apple Pie! Let's start off with deliciously ripe and warm baked Apples and cover them in a rich and sweet cinnamon Sugar sauce. Lastly, let's finish off the flavor with a crispy Graham Cracker Crust that makes you feel like you just left to go to Grandma's house for the weekend. This is a sweet and decadent e-juice and is made for users that want a sweet base with a bit of fruit flavor. Dinner Lady has risen to popularity quite quickly thanks to the success and accuracy of her flavors in this line.
Inhaling brings out that delicious Apple Pie filling sprinkled with sweet Cinnamon sugars and mixes around to avoid having one boring flavor, so you'll bounce back and forth from an Apple base to a Cinnamon one evenly. Exhaling brings out the oat undertones of the flavor to represent that Graham Cracker crust and tie everything together into one amazing pastry experience. An e-liquid true to its name, this is definitely a keeper for anyone that wants a calm and sweetly satisfying vape ready to use in any refillable device. Dinner Lady Aroma – Apple Pie 60mL is packaged with a dropper top for easier filling and comes in three varieties of nicotine levels to select from.
FAQs