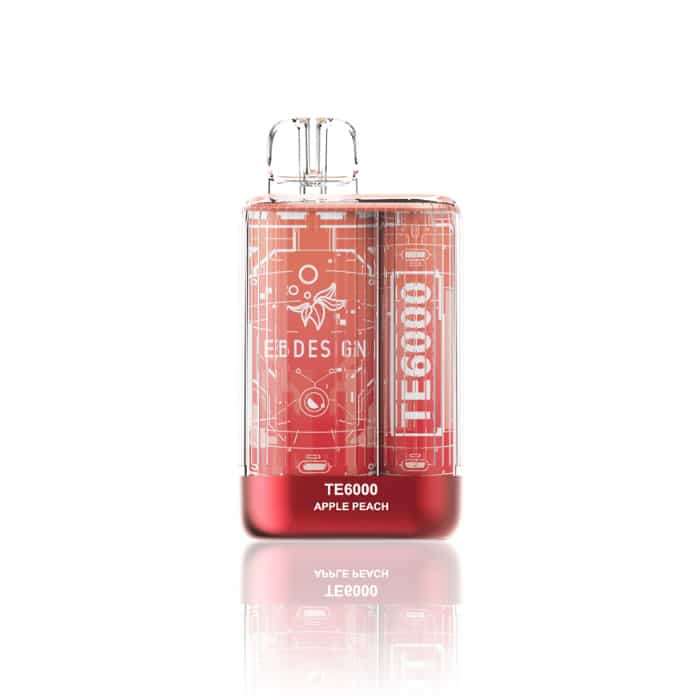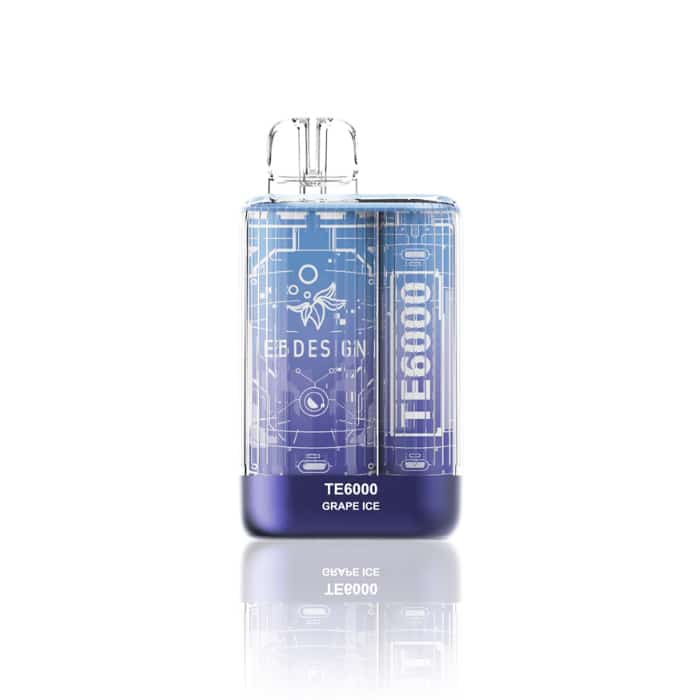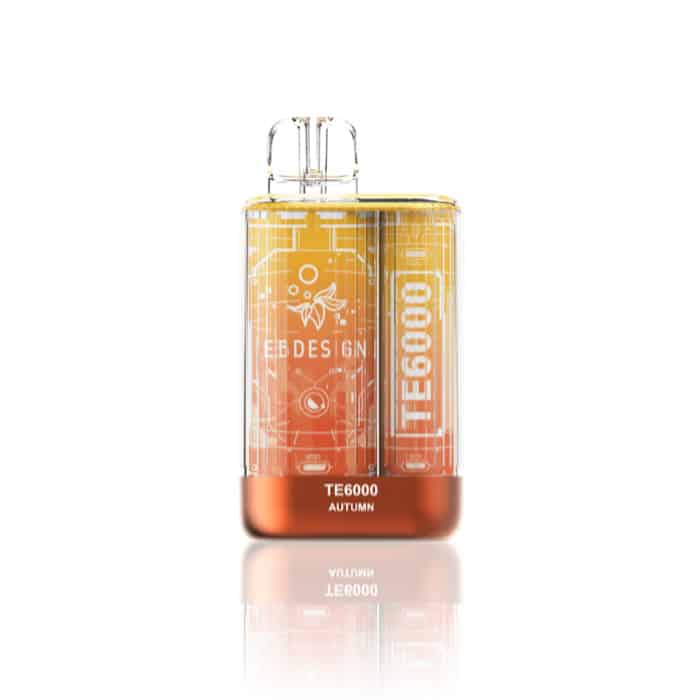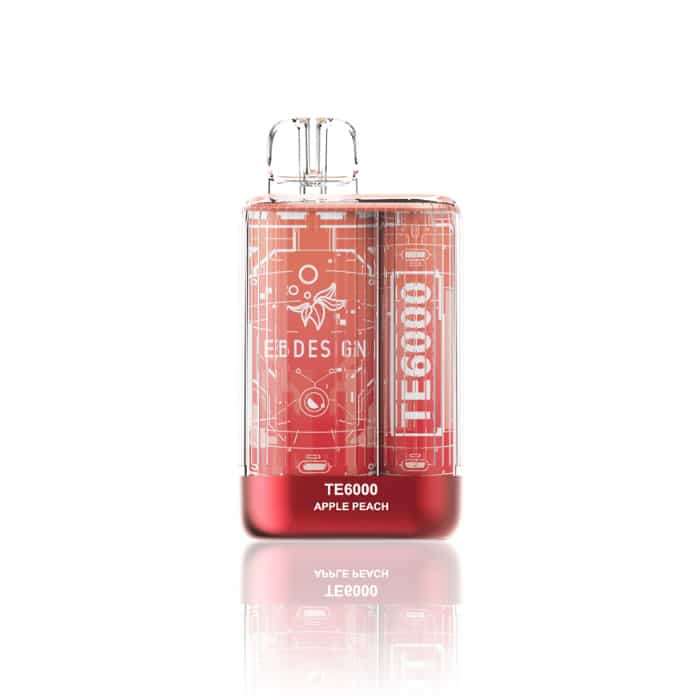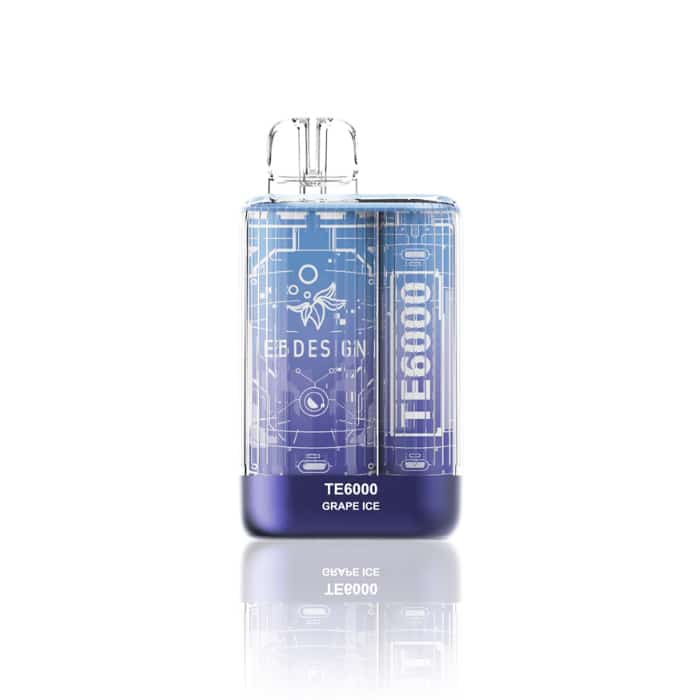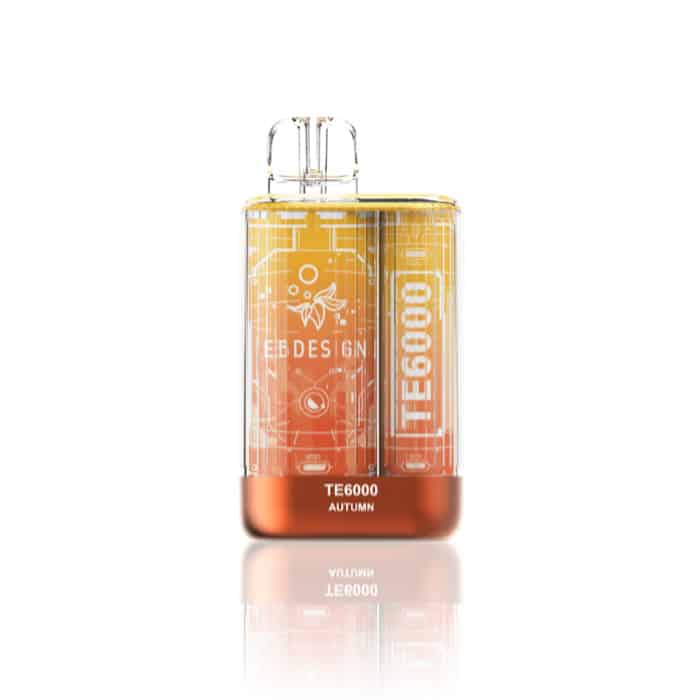 EB Create TE6000 Disposable 4%
$16.95
The EB Create TE6000 4% disposable vape features 10.3mL of delicious e-liquid in 10+ flavors, an innovative QUAC coil heating element and 4% or 40mg of nicotine strength for up to 6000 smooth, satisfying clouds.
Deal Of The Week
Geek Vape Raz CA6000 Disposable
Description
Thinking about adding the latest EB Create vape to your collection? Meet the TE6000 Disposable – the perfect choice. This portable vape features 10.3mL of delicious pre-filled e-liquid in a variety of mouthwatering flavors with 4% (40mg) of nicotine strength per device. With an integrated QUAC coil heating element and airflow control, you'll be able to indulge in a satisfying cloud again and again with this disposable vape for up to 6000 tasty puffs.
EB Create TE6000 Disposable 4% Specs
10.3mL Pre-Filled Synthetic E-Liquid
4% (40mg) Nicotine Strength
Rechargeable
500mAh Battery
Draw-Activated Firing Mechanism
QUAC Mesh Coil Heating Element
Adjustable Airflow Control
Bottom LED Light
Type-C USB Port
Approximately 6000 Puffs
Flavors
Apple Peach: A fresh blend of tangy apples and juicy peaches.
Autumn: A seasonal and cozy concoction of pumpkin and spices.
Blue Razz Ice: Tart blue raspberry candies topped with frosty menthol.
Clear: A refreshingly smooth and flavor-free blend.
Grape Ice: A delightfully fruity grape taste accented by cool menthol.
Hawaii Punch: A tropical blend of flavorful fruits.
Ice Mint: A frosty blend of cool mint flavors.
Juicy Peach: A mouthwatering explosion of freshly ripened peaches.
Key West: A tangy blend of sweet strawberries, fruity pineapple and citrusy orange.
Lemon Drop: A flavor reminiscent of your favorite candy, with a sour lemony overtone and a sweet exhale.
Strawberry Ice: Fresh juicy strawberries topped with frosty menthol.
Watermelon Ice: Crunchy, juicy watermelon accented by a blizzard of fresh menthol.
Additional information
| | |
| --- | --- |
| Brand | EB Create Vape |
| Flavor | Apple Peach, Autumn, Blue Razz Ice, Clear, Grape Ice, Hawaii Punch, Ice Mint, Juicy Peach, Key West, Lemon Drop, Strawberry Ice, Watermelon Ice |
| Nicotine Level | |
FAQs