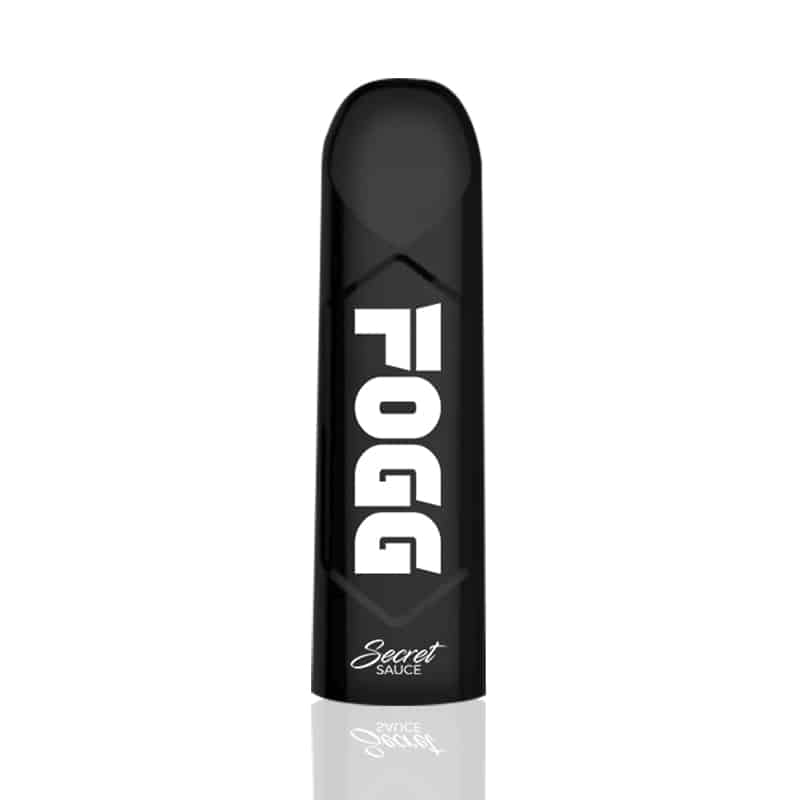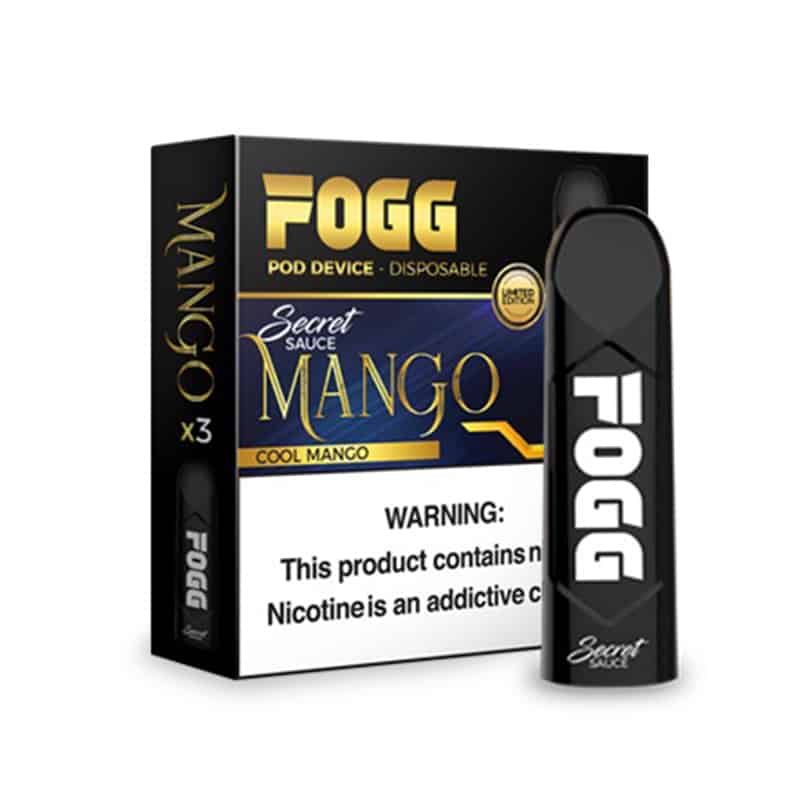 FOGG VAPE – Disposable POD Device
$14.99
5% Nicotine By Volume
Approx 300 Puffs
3 FOGG / Pack
Approx 20 Cigarettes Per FOGG
Description
WARNING: This product contains nicotine. Nicotine is an addictive chemical – For 21 and over only. Underage sale prohibited

Select From The Following Flavors!

WATERMELON – Refresh yourself with this amazing freshly riped juicy and sweet watermelon flavored e juice! Unlock the secrets of Watermelon today and revitalize your senses to new dimensions!

LATTE – A twisted assortment of coffee and caramel – Secret Latte is an exclusive treat for coffee lovers. The tormenting flavor of caramel adds up with the traditional latte savor to reveal the finest vaping e-juice for you.

MANGO – You'll never find this one of the best fruity-taste of this mango flavoured e-juice. The authentic taste with a pleasant aroma will boost your appetite.

CIGAR – Secret cigar is a superb touch of pure and rich cigar, blended with vanilla cream custard and white nuts. It is the secret you've waited for a long time, to unlock all your vaping desires.

GRAPE – Secret Grape offers an original essence of juicy, enriched and flavorsome grapes. One of the most exclusive aroma and quintessence of grape – For you to vape!

TOBACCO – Well, we are impassioned to bring you most intriguing e-juice favor. That's why we present you the most tantalizing e-liquid – Secret Tobacco. Each bottle of our Secret e-liquid Tobacco is made with high quality standard, bringing you the best quality e-juice liquids in the most mesmerizing flavor.

CLOUD BREAKERS (PURPLE BERRY) – A seamless assortment of exotic fruits including blueberry, raspberry, grape & strawberry. This amazing jawbreaker will touch your jaws and heart on every vape you take. It's a perfect blend of sourness of blueberry, the tingling of raspberry, the crunchy juiciness of grapes and the sweetness of strawberry.
Additional information
| | |
| --- | --- |
| Flavor | Watermelon, Latte, Mango, Cigar, Grape, Tobacco, Purple Berry |
| Brand | FOGG |
FAQs