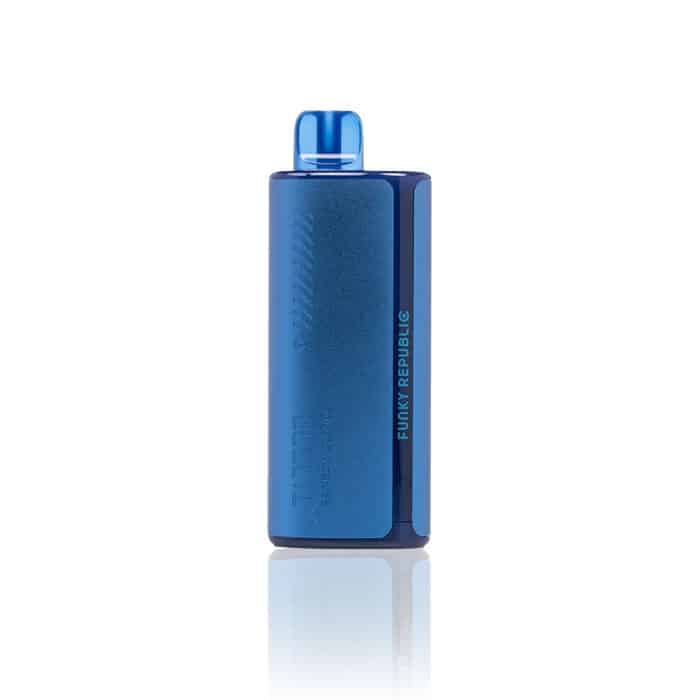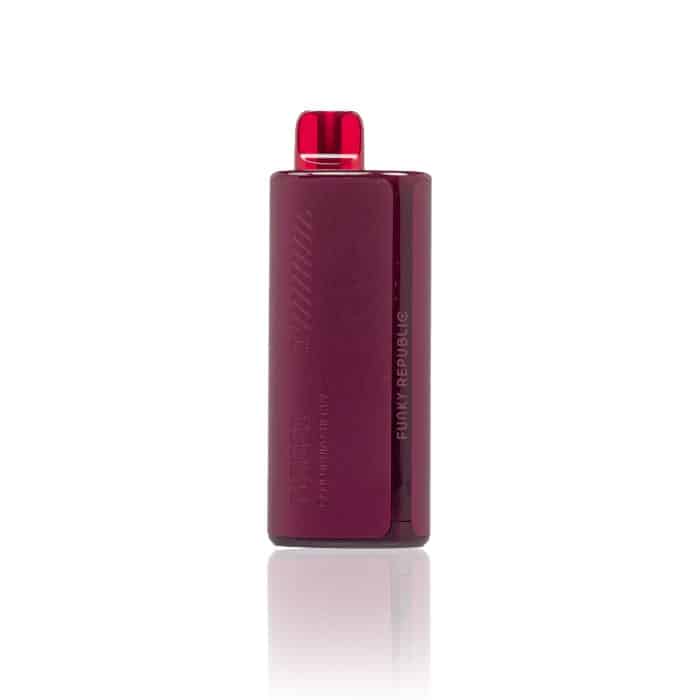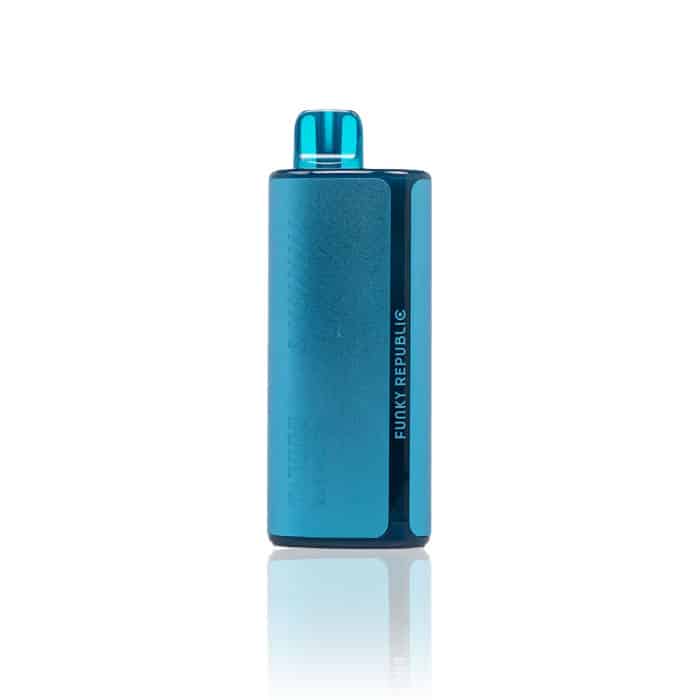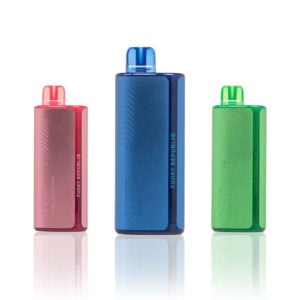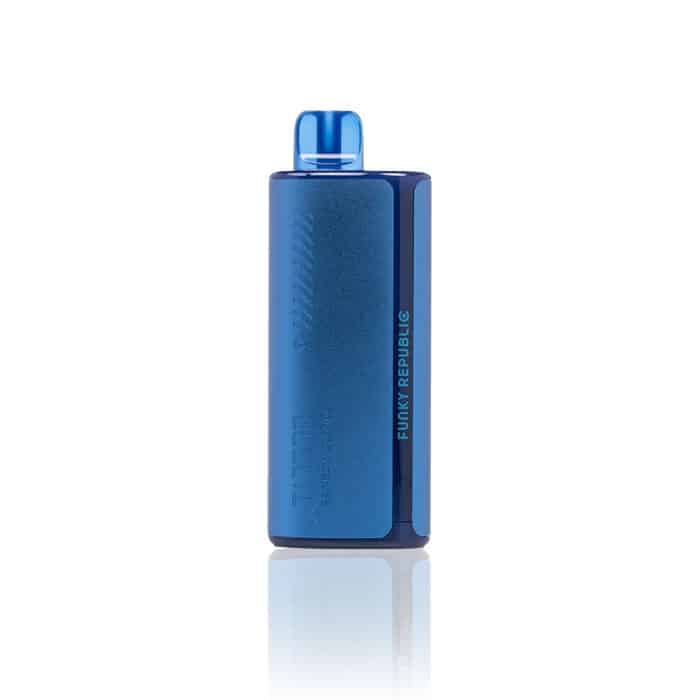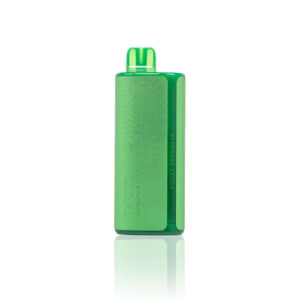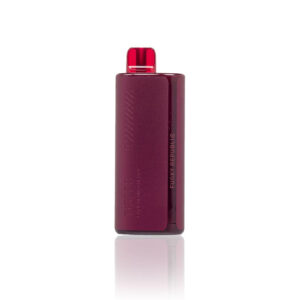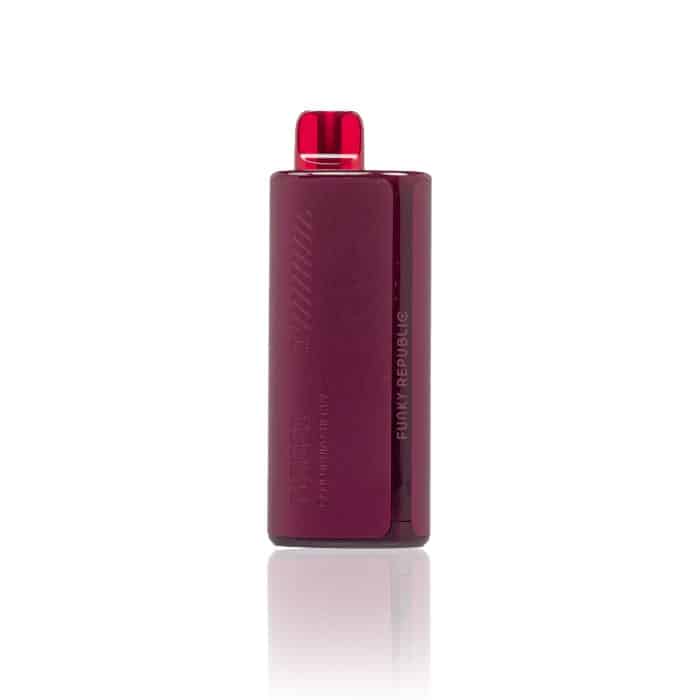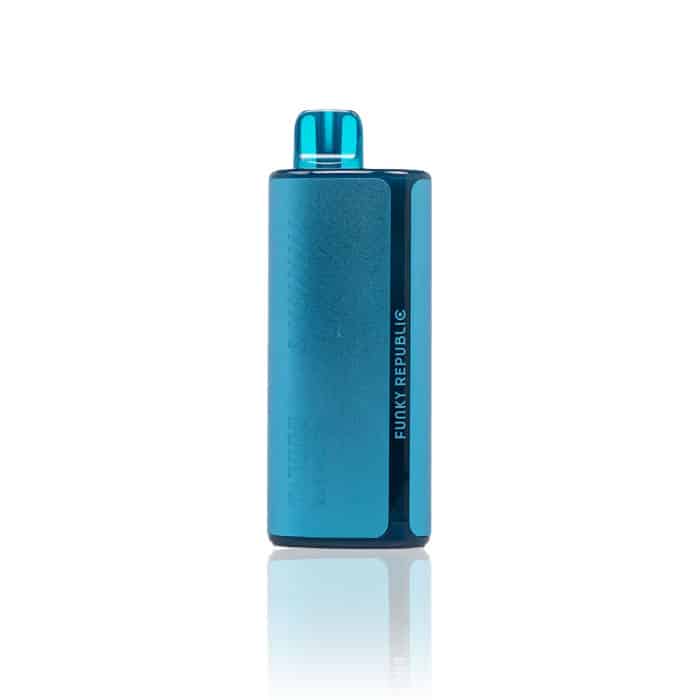 Funky Republic Ti7000 Disposable
$16.95
The Funky Republic Ti7000 Disposable Vape features a roomy 17mL of e-liquid capacity with 15 flavors to choose from, integrated QUAQ Tech Heating elements and a rechargeable battery for up to 7000 smooth, satisfying puffs.
Description
Take your favorite flavors with you on the go with the Funky Republic Ti7000 Disposable Vape. This portable vape features a super roomy 17mL of e-liquid capacity with 15 mouthwatering flavors to choose from, 50mg of nicotine strength and unique QUAQ Tech Coil heating elements for the ultimate in smooth, satisfying flavor.
Funky Republic Ti7000 Disposable Specs
17mL Pre-Filled Synthetic E-Liquid
5% (50mg) Nicotine Strength
Rechargeable
600mAh Battery
Draw-Activated Firing Mechanism
QUAQ Tech Coil Heating Technology
Type-C USB Port
Approximately 7000 Puffs
Digital Screen Display
Flavors
Blue Razz Ice: Tangy blue raspberries accented by a punch of fresh menthol.
California Cherry: Tart red cherries with a sugary smooth exhale.
Cantaloupe Apple: Fresh, fruity cantaloupes accented by tangy sour apples.
Passion Fruit Kiwi Lime: A tropical blend of fresh passion fruit, sweet kiwis and sour limes.
Peach Mango Watermelon: A juicy concoction filled with sweet peaches, tropical mangoes and crunchy watermelon.
Peach Pie: Delightfully nutty and doughy peach pie.
Pineapple Coconut Ice: Your favorite tropical drink with a twist of frosty menthol.
Pink Bomb: A sugary sweet take on your favorite Strawberry Starburst flavor.
Pomelo Pearl Grape: Sweet pomelos accented by crunchy red grapes.
Rainbow Cloudz: A candy-like blend of your favorite fruits.
Strawberry Banana: A classic blend of sweet strawberries and ripe bananas.
Super Berry: A 'super' blend of your favorite red and blue berries.
Tropical Island: Sunny citrus mixed with sugary tropical fruits.
Tropical Rainbow Blast: A colorful blend of fresh fruits and tropical citrus.
Watermelon Ice: Fresh, juicy watermelon with a sharp menthol twist.
Additional information
| | |
| --- | --- |
| Flavor | Blue Razz Ice, California Cherry, Cantaloupe Apple, Passion Fruit Kiwi Lime, Peach Mango Watermelon, Peach Pie, Pineapple Coconut Ice, Pink Bomb, Pomelo Pearl Grape, Rainbow Cloudz, Strawberry Banana, Super Berry, Tropical Island, Tropical Rainbow Blast, Watermelon Ice |
| Nicotine Level | |
| Brand | Funky Republic |
FAQs