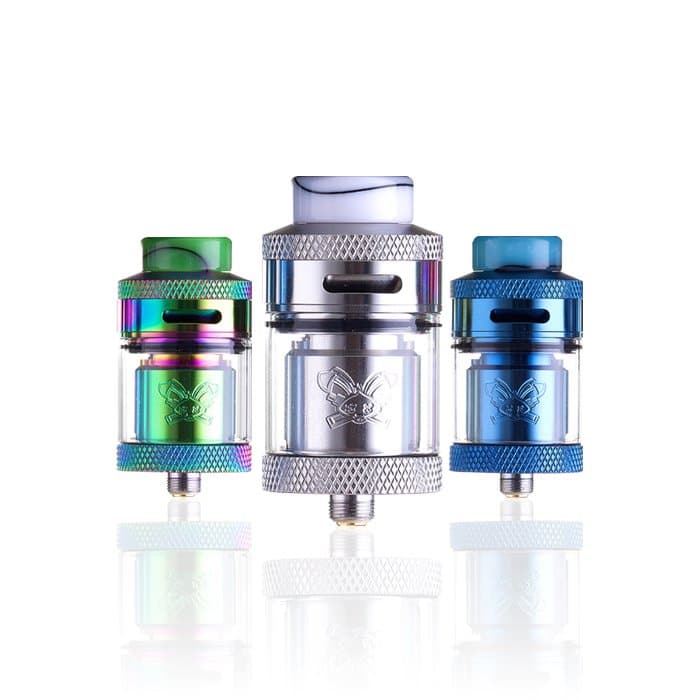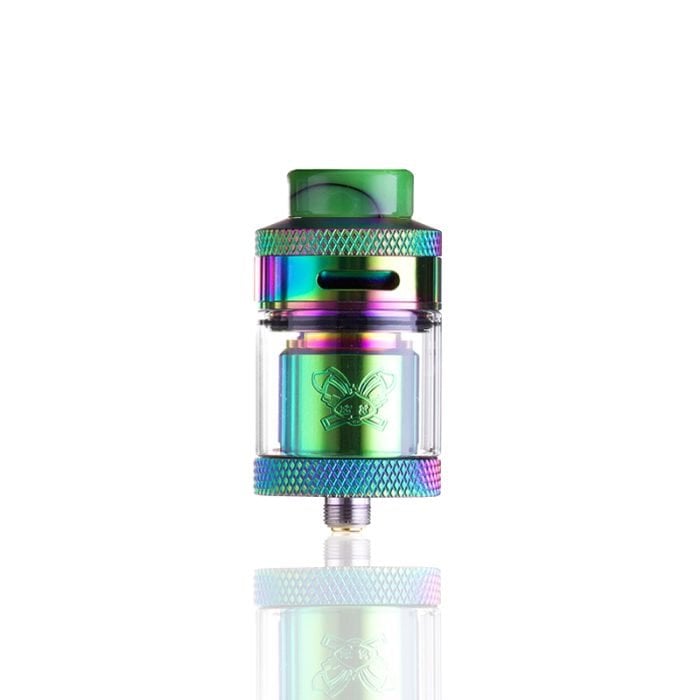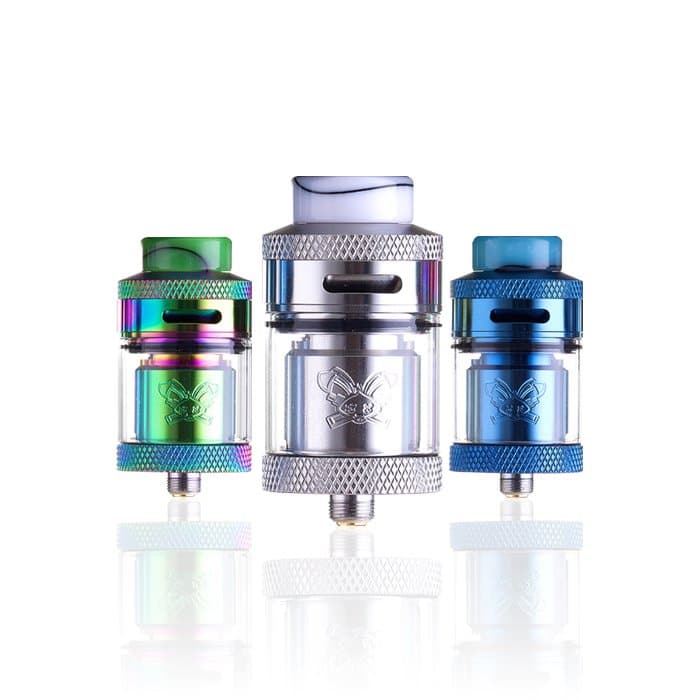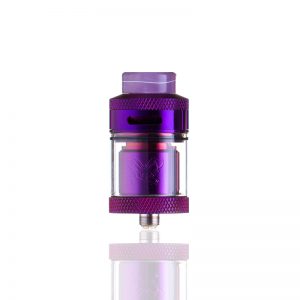 Hellvape DEAD RABBIT V2 25mm RTA
$29.95
The Hellvape Dead Rabbit V2 25mm RTA is designed and built to give you the ultimate vaping experience. With an improved Y rabbit ear design, this rebuildable tank can accommodate a single or dual coil configuration. The unique honeycomb slot works to deliver a smooth flavor and helps minimize leakage. Perfect for those looking for an RTA built with precision and great for those new and experienced to vaping.
Description
Looking for a new rebuildable tank atomizer? The Dead Rabbit RTA V2 should be your next choice. The new and improved signature rabbit ear design is getting a lot of attention thanks to its versatility that features a dual post build deck, the option of single or dual coil configuration and superior top airflow control system.
The Hellvape DEAD RABBIT V2 25mm RTA
This tank atomizer is so adaptable it is ideal for all vapors. New and improved from Hellvape, the DEAD RABBIT RTA V2 "Rabbit Ear" or "Y" deck has been enhanced to cut coil legs more easily and allows for single or dual coil configuration. Coils can be easily installed thanks to the square post holes that help keep the coils affixed securely.
This RTA vape from Hellvape features a push style refilling system making it so much easier to refill and it can hold anywhere between 2.0mL to 5.0mL of e-liquid with the optional bubble tank.
The most unique feature of the Dead Rabbit RTA V2 is the adjustable top side honeycomb airflow that helps to minimize leaks and enhances the airflow to produce sensational flavor.
As far as RTA's go, this one is in the big leagues and offers an adaptable vaping experience.
Hellvape Dead Rabbit V2 25mm RTA Specs
Hellvape DEAD RABBIT v2 25mm RTA Features:
25mm Diameter
5mL Bubble Glass Capacity
2mL Straight Glass Capacity
Pyrex Glass Reinforcement
Superior 304 Stainless Steel Tank Construction
Sliding Top Fill System
Conical Flavor Chamber
Gold Plated Build Deck
Dual Post Build Deck – 4 Open Terminals
Side Secured via Flathead Screws
Single or Dual Configuration
PEEK Insulation
Dual Slotted Top Airflow Control Ring
Honeycomb Ventilation
Bottom PC Thermal Insulation Plate
Threaded 510 Connection
810 Widebore Drip Tip
Available in Matte Black, Stainless Steel, Gunmetal, Rainbow, Matte Full Black, Matte SS, Blue, Gold
Each Hellvape Dead Rabbit V2 25mm RTA comes with:
1 Dead Rabbit V2 RTA
1 5mL Bubble Replacement Glass
1 2mL Straight Replacement Glass
1 Dead Rabbit Sticker
1 Accessory Bag
1 User Manual
Additional information
| | |
| --- | --- |
| Brand | Hellvape |
| Color | Blue, Gold, Gunmetal, Matte Black w/ Silver Logo, Matte Full Black, Purple, Rainbow, Stainless Steel |
FAQs