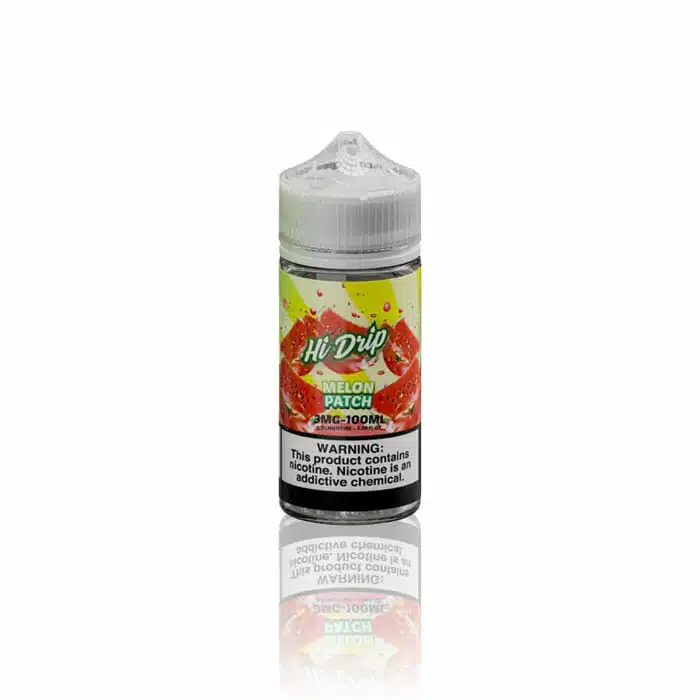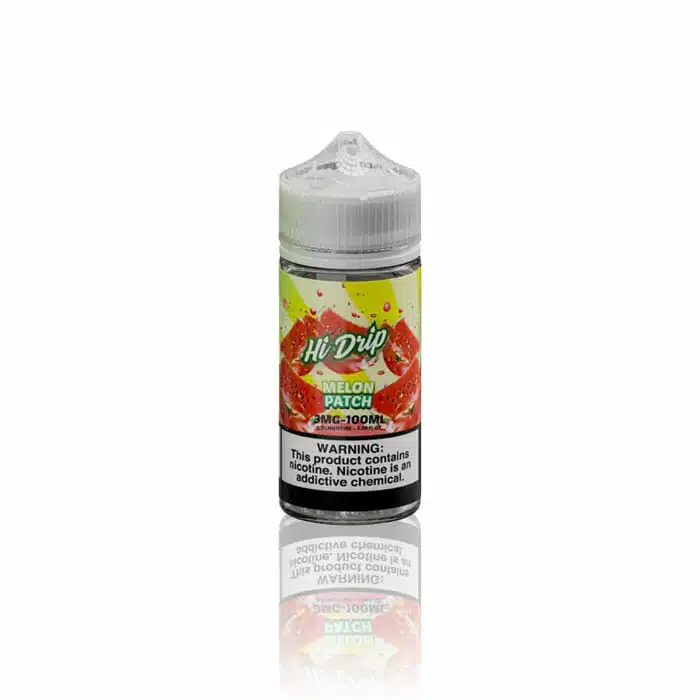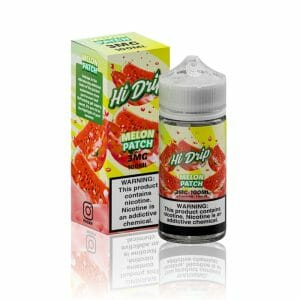 Hi-Drip – MELON PATCH (Water Melons) 100ml
$14.95
Hi-Drip Water Melons has a refreshing taste of the juiciest watermelon candy chew, sugary and sweet, to feel a party of flavors!
Description
Hi-Drip – Water Melons 100ml
Hi-Drip – Water Melons 100ml takes us on a roller-coaster ride through a world of chewy candies, spinning and doing loop-de-loops over hills of mouthwatering Watermelons that are coated and sprinkled with sugar. Water Melons is a thirst quenching, single-base flavor for those who want to focus on one taste while still having it be flavorful and exciting! If there was any e-liquid manufacturer who loves candy and probably has a factory full of it, Hi Drip would be the one! With an entire line that tastes sweet and delicious just like a Hi-Chew candy, these flavors are all designed to be both fruity and sweet without pouring too much sugar onto your taste buds.
Water Melons tastes like a bite into a mouth-watering piece of fresh summer Watermelon that got sprinkled with a dash of sugar to keep things smooth and sweet rather than bland and boring. When you first inhale this e-liquid, you can taste the fruitiness and all of the juicy aspects of real Watermelon, and within seconds you'll see it turn sweeter and sweeter into a candied little drop of goodness. Hi-Drip E-liquid comes packaged in a chubby gorilla bottle with a narrow top so that you can easily squeeze and refill all of your mods and cartridges, and is definitely a flavor that you will keep you reaching for your vape mod devices all day and all night long.
VG/PG: 70/30
Available in a 100mL bottle in 0mg, 3mg, and 6mg nicotine levels.
Additional information
| | |
| --- | --- |
| Nicotine Level | |
| Brand | Hi-Drip |
| Volume | 100ml |
| E-liquid Type | E-Juice |
| Flavor Category | Candy, Fruits |
FAQs