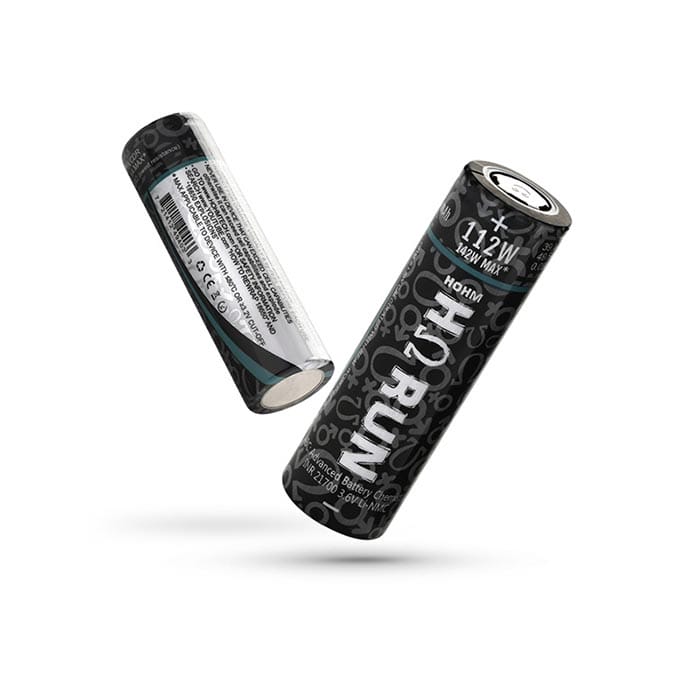 Hohm Run 21700
$10.95
Need some long-lasting batteries with amazing features? The Hohm Run 21700 is sure to impress with its nominal capacity of 3023mAh and its continuous discharge current of 39.1A.
Out of stock
Description
Are you in need of a battery that is bigger and stronger and won't be sucked of life within a few weeks? The Hohm Run is what you have been looking for. In terms of performance, charge, and voltage, this battery will get the job done and does not disappoint. There's a reason why so many people are leaving such great reviews.
Hohm Run 21700 Battery
Good batteries are hard to come by, but the Hohm Run are some of the best vape batteries you will find today. With a 3023mAh capacity, 39.1A continuous discharge current, and a maximum pulse peak of 49.5A, you won't go back to any other vape battery.
Hohm Tech Run 21700 Specs
Nominal Capacity – 3023mAh
Continuous Discharge Current – 39.1A
Maximum Pulse Peak – 49.5A
Nominal Voltage: 3.6V
Max Charge Rate: 5.29A
Top: Flat Top
Type: QSP Li-NMC
Size: 21700
FAQs