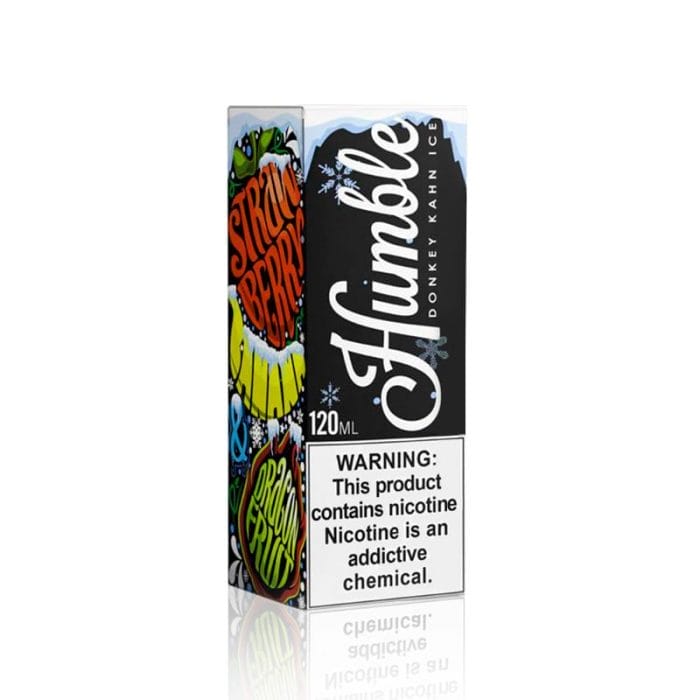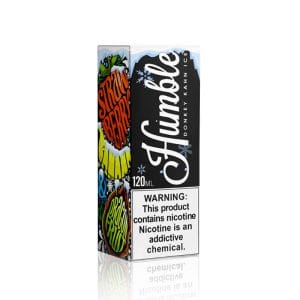 Humble Juice Co. – ICE Donkey Kahn 120mL
$14.95
A beautiful blend of strawberry banana with a nice splash of dragon fruit on ICE! We highly doubt you will be disappointed!
Ingredients: Natural & Art Flavoring, USP Propylene Glycol, USP Vegetable Glycerine, and USP NicSelect Nicotine
Pre Steeped: Two weeks or longer
Ratio: 80vg/20pg
Description
Humble Juice Co. – ICE Donkey Kahn 120mL
Humble Juice Co. – ICE Donkey Kahn 120mL has everything! Strawberry and Banana is just an age-old combo that cannot be touched, but adding Dragon Fruit into it!? That takes this game to the next level, creating such an amazing fruit combo for your taste buds to go crazy over. Not too fast though, now just imagine an icy layer of mint added on top of everything to create a frosty, fruity, and absolutely delicious taste sensation. That's a whole lot of attention to detail going on in one bottle, but you'll appreciate all of the small parts of this e-liquid flavor when you experience the amazing taste that they all create; one that's sweet and soft, creamy and fruity, with a gorgeous cool sensation.
Inhaling brings out the sweet taste of Strawberry and Banana that resembles a delicious smoothie, and the iciness of these two flavors take the Banana undertone to a smooth and almost creamy level while making the Strawberry base into a sweeter version of itself and still maintaining its slight tanginess. As the flavors mingle together, you'll notice the Dragon Fruit undertones becoming more and more prevalent as it adds a nice touch of light and soft sweetness. Exhaling amplifies that Dragon Fruit flavor even more while keeping everything nice and cool with the menthol showcasing each flavor. Humble Juice Co. – ICE Donkey Kahn 120mL comes available in 0mg, 3mg, and 6mg of nicotine and is loaded into a gorilla bottle for easier refills on all of your vape mods.
FAQs