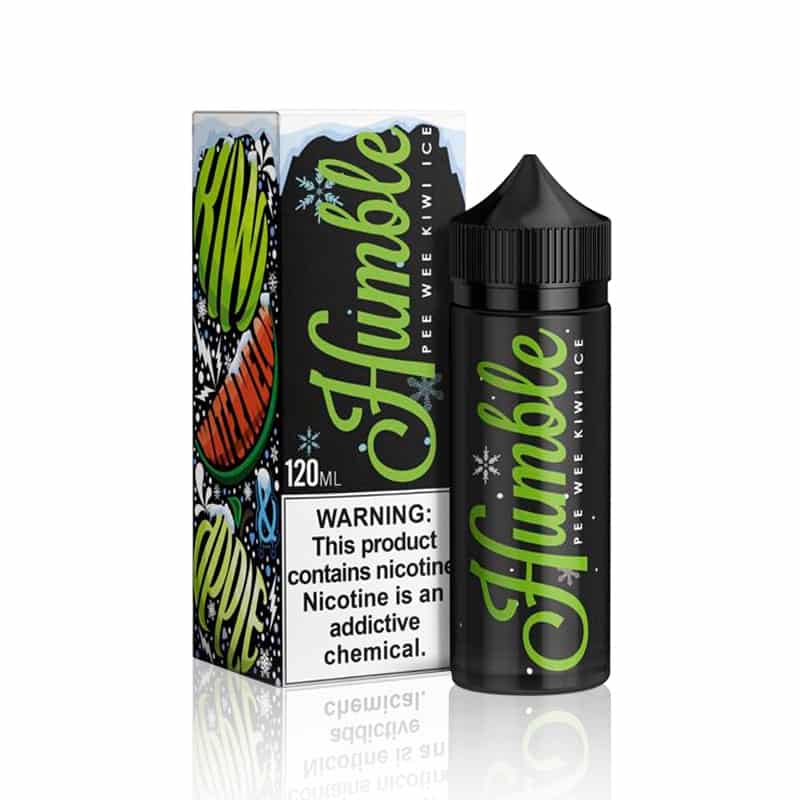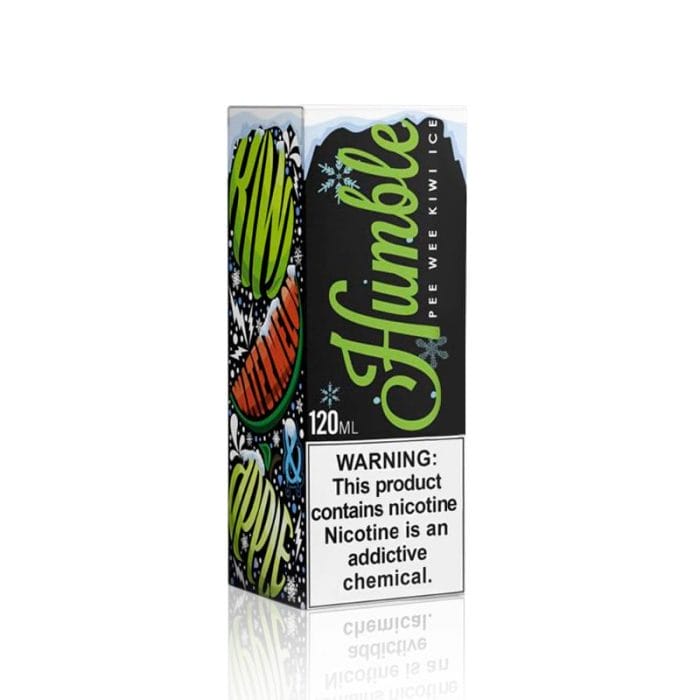 Humble Juice Co. – ICE Pee Wee Kiwi 120mL
$14.95
An elegant twist of kiwi with a couple slices of watermelon and apple with a pinch of citrus on ICE. Enjoy!
Ingredients: Natural & Art Flavoring, USP Propylene Glycol, USP Vegetable Glycerine, and USP NicSelect Nicotine
Pre Steeped: Two weeks or longer
Ratio: 80vg/20pg
Description
Humble Juice Co. – ICE Pee Wee Kiwi 120mL
Humble Juice Co. – ICE Pee Wee Kiwi 120mL takes some of the best fruits that you could find on an island; deliciously citrus-y kiwis, juicy and mouth-watering Watermelon, and crisp and refreshing Apples, and puts them all together in one bottle just to add some ice to the mix and make everything taste even better! Let's be honest, cold fruit is better than a warm, bland bowl of berries and stuff, so it only makes sense to take the original Pee Wee Kiwi flavor and put it on the rocks. The menthol added to this e-liquid mix makes the Watermelon taste even sweeter, the Kiwi even juicier, and the Apple even more fresh than it already was!
Inhaling brings out the cool sweetness of the Watermelon for a clean and sugary start, and immediately following it is the tangy drips of Kiwi to bring a balance of a bit of citrus and sourness to the table. The apple undertone is there the entire time as these two tastes dance together, acting as a solid base taste with just a dose of flavor that peaks through. Exhaling amplifies that Apple taste so that it can fully join the party and gives a nice icy spin to make it smooth and sweet, leaving your taste buds feeling refreshed. Humble Juice Co. – ICE Pee Wee Kiwi 120mL is available in three different nicotine strengths and can be used with all refillable devices, especially with the narrow tip built into the gorilla bottle that makes it so much easier to pour.
FAQs