Sale!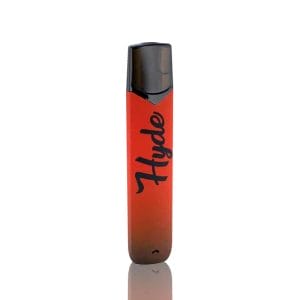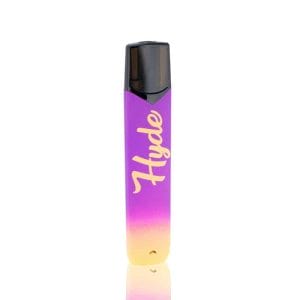 Description
Shop Hyde Color Plus @ Blackout Vapors
The brand-new Hyde Color Plus combines all the standard features of the brand with a new, innovative twist. Trust Hyde Vape to continue to evolve with its constantly growing fan following. This new range of disposable e-cigs takes your vaping experience to the next level. Enjoy the adjustable airflow system that lets you customize every draw and maximize the aromas you taste.
Features:
Discrete, portable, and lightweight
Volume of E-juice – 5mL
Total Nicotine Content – 50mg
Delivers – Approximately 1500 draws
Leak-proof design
Prefilled with e-juice
Draw activation
Ready to check out your favorites, and then, a few others?
Succulent Fruits:
Aloe Grape: Aloe vera with chopped grapes.
Peach Mango Watermelon: Peaches, mangos, and watermelon.
Pineapple Peach Mango: Pineapple, peach, and mango blend.
Strawberry Banana: Strawberries and bananas.
Honeydew Punch: Honeydew and punch.
Strawmelon Apple: Strawberry, melon, and apple.
Raspberry Watermelon: Raspberries and watermelons.
Pina Colada: Coconut and pineapple mixed together.
Decadent Desserts:
Strawberries & Cream: Strawberries with sweet cream.
Chilled Summer Coolers
Pink Lemonade: Pink lemonade that blends sweet and sour.
Cherry Lemonade: Cherries and lemons for a sweet combination.
Blue Razz: Blue raspberry that blends sweet with sour.
Pineapple Ice: Pineapples and icy menthol.
Lush Ice: Candied watermelon with menthol.
Banana Ice: Bananas and icy menthol.
Spearmint: Icy mint that blasts in your mouth.
Honeydew Punch: Honeydew and fruit punch.
Mango Ice: Mango and icy menthol.
Blue Razz Ice: Blue raspberries and icy menthol.
Sour Apple Ice: Sour apples with menthol.
Something New!
Lemon Crumble: Lemon and sugar crumble.
Neon Rain: Mixed berries and lemonade.
Additional information
| | |
| --- | --- |
| Brand | Hyde Vape |
| Devices - Brands | Hyde Vape |
| Nicotine Level | |
| Flavor | Aloe Grape, Banana Ice, Blue Razz, Blue Razz Ice, Cherry Lemonade, Honeydew Punch, Lemon Crumble, Lush Ice, Mango Ice, Neon Rain, Peach Mango Watermelon, Pina Colada, Pineapple Ice, Pineapple Peach Mango, Pink Lemonade, Raspberry Watermelon, Sour Apple Ice, Spearmint, Strawberries & Cream, Strawberry Banana, StrawMelon Apple |
FAQs