Sale!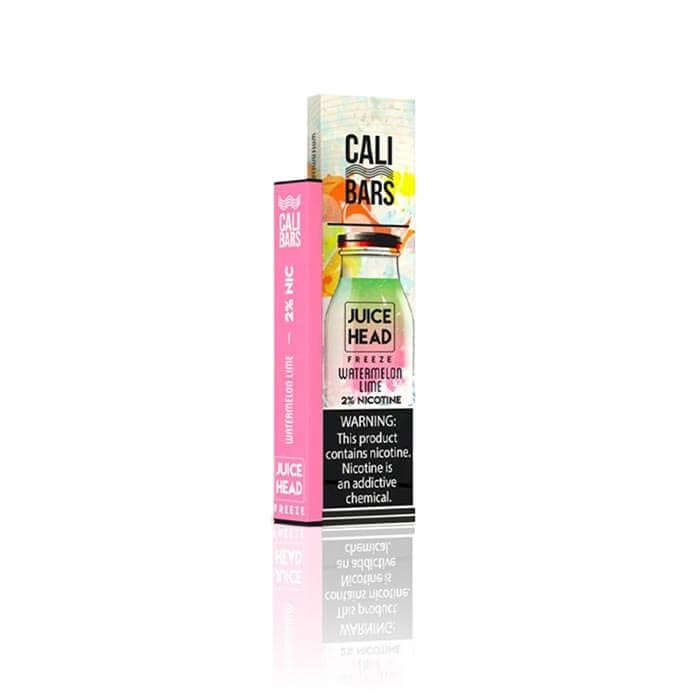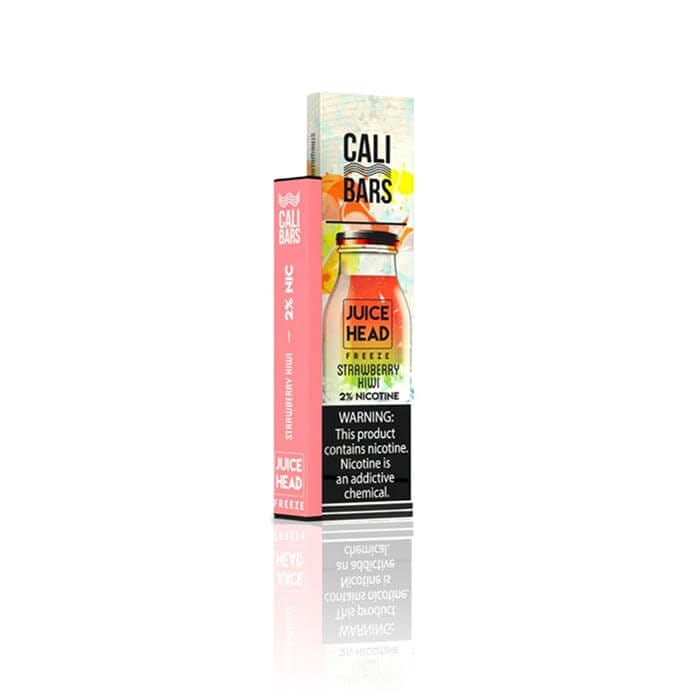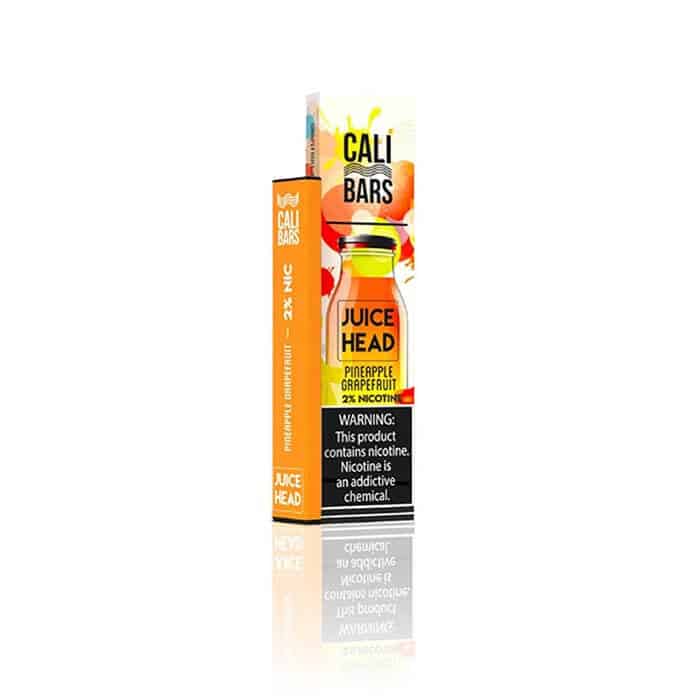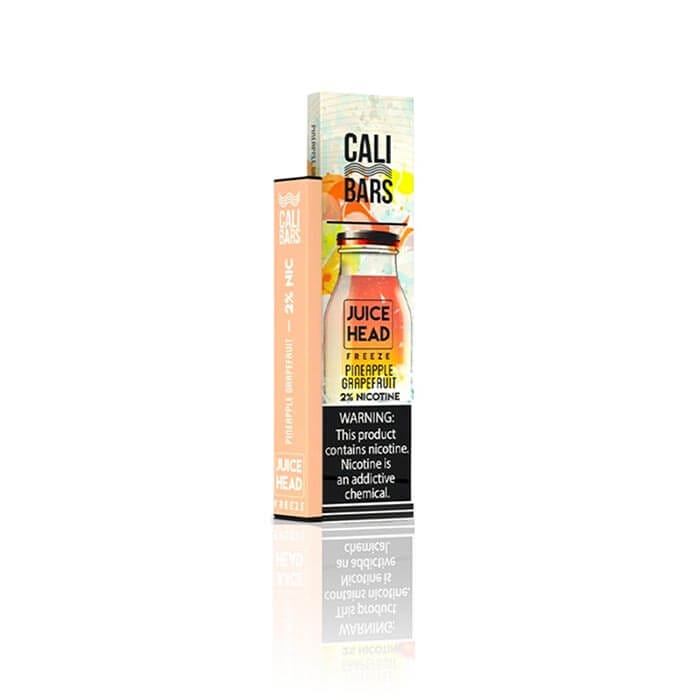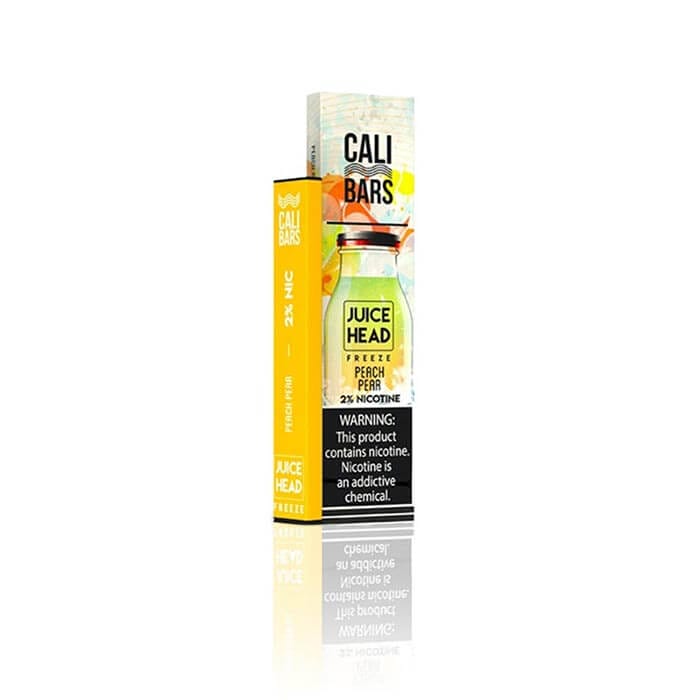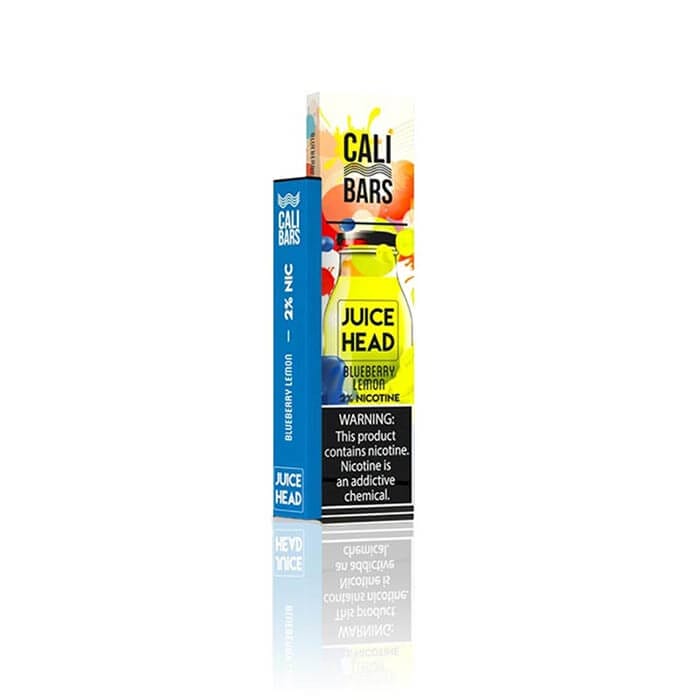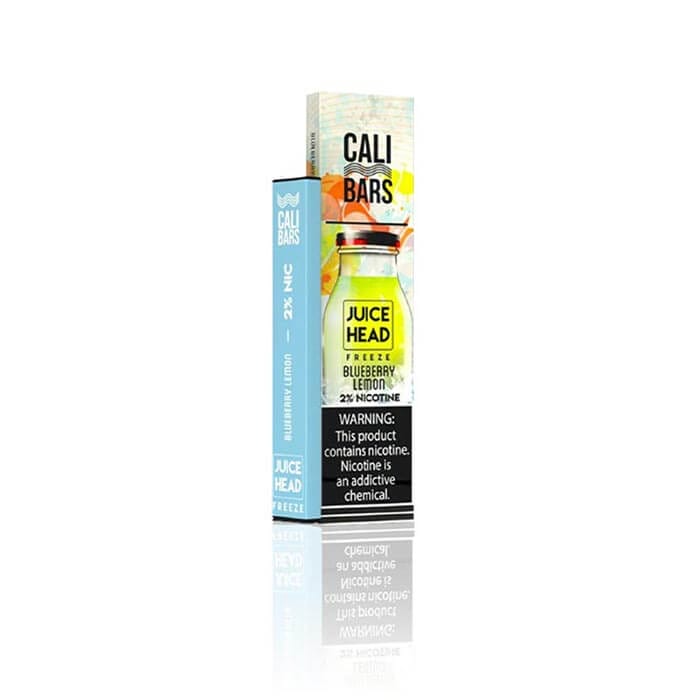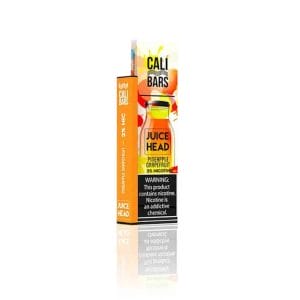 Juice Head Cali Bars 50MG
With up to 300 puffs, this disposable vape gives you the most bang for your buck and has many flavors to choose from. Enjoy the simple design and easy use that allows the flavor to flow out nicely.

Description
The Juice Head Disposable 5% by Cali Bars delivers a smooth vape experience that will leave you more than satisfied. The Bars are activated by the draw of a breath, which makes it very easy to use for even the novice vaper. As one of the best disposable vapes, they are available in a variety of flavors from fruity to menthol.
Juice Head CALI BARS
The disposable delivers a fresh and clear hit when inhaled, and each contains about 300 puffs, the equivalent to one pack of cigarettes. The Cali Bars disposable vape is simple and all it requires is a quick trip to the trashcan when you are finished.
Juice Head CALI BAR Specs
300 Puffs Approx.
Draw-Activated Firing Mechanism
Integrated 280mAh Battery
1.3mL Juice
Disposable – Non-Rechargeable & Non-Refillable
Flavors:
Watermelon Lime
Watermelon Lime Freeze
Blueberry Lemon
Blueberry Lemon Freeze
Peach Pear
Peach Pear Freeze
Pineapple Grapefruit
Pineapple Grapefruit Freeze
Strawberry Kiwi
Strawberry Kiwi Freeze
Additional information
| | |
| --- | --- |
| Nicotine Level | |
| Flavor | Blueberry Lemon, Blueberry Lemon Freeze, Peach Pear, Peach Pear Freeze, Pineapple Grapefruit, Pineapple Grapefruit Freeze, Strawberry Kiwi, Strawberry Kiwi Freeze, Watermelon Lime, Watermelon Lime Freeze |
| Brand | Juice Head |
FAQs