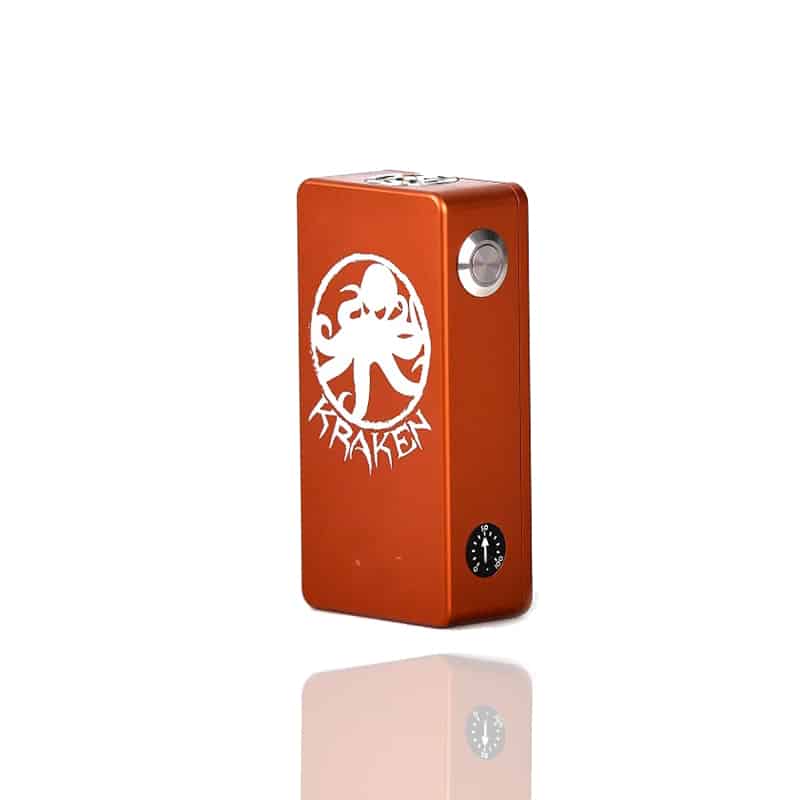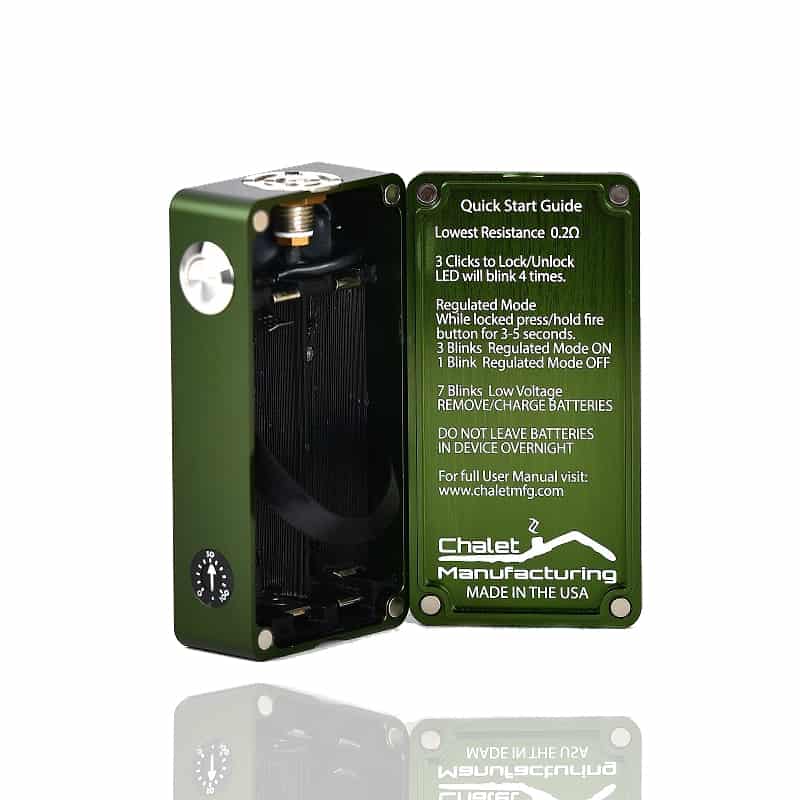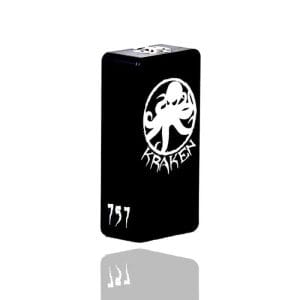 KRAKEN Box Mod by Chalet MFG
$139.99
KRAKEN Box Mod by Chalet MFG is an 8V Pulse Modulation (PWM) device that combines practical design, aesthetics, and quality performance in one box mod. It is categorized as a luxury vape product that requires two batteries to operate.
Description
KRAKEN Box Mod by Chalet MFG
KRAKEN Box Mod by Chalet MFG is part of the standard/regular range of box mod devices from Kraken. It is an 8V PWM Device (or Pulse Width Modulation) that requires two 18650 batteries to operate (but they are not included in the package). Every kit of this box mod from Chalet MFG includes one unit of the vape mod device, velvet bag, and a gift box.
The KRAKEN Box Mod by Chalet MFG comes with a solid build as it is designed with a proprietary anodized aluminum enclosure. The device is powered by micro-controlled 8V SMART PWM Board to ensure maximum performance and optimum reliability. This is how you can guarantee that your vape experience is superior and enjoyable.
The device is capable of producing a maximum output of 350W with a maximum working current of 40A. The maximum output voltage is 8.4V. You may be able to adjust the output voltage from 0 to 100%. KRAKEN Box Mod by Chalet MFG also promises a wide range of safety features that you can enjoy. This ensures that you can get peace of mind with every use. Among these safety features are as follows:
Reverse Battery Protection
Overload or Overamp Protection
Low Voltage Protection
In addition to the aforementioned features of the KRAKEN Box Mod by Chalet MFG, it is also equipped with an miTEC Tactile Button and magnetic door. It has superior locking capable so you can use your vape mod device with ease.
This product is made in the USA. Therefore, you can guarantee superior quality when it comes to the manufacture of the products. You can also guarantee that it meets the standards set by Chalet MFG for its vape mod devices.
Technical Specifications
proprietary anodized aluminum enclosure
micro-controlled 8V SMART PWM Board
maximum output wattage: 354W+
maximum working current: 40A+
maximum output voltage: 8.4V
atomizer resistance: 0.2 ohms (max power) – 3.0 ohms
reverse battery protection
output voltage: adjustable between 0-100% loaded battery voltage
overload / over-amp protection
low voltage protection
locking capable
recessed fat daddy spring-loaded 510
miTEC tactile button
custom 3D-printed battery tray w/ strap
magnetic door w/ hidden magnets
custom laser engraved & serialized
limited lifetime warranty
made in the USA
Package Includes
1 x Kraken Box MOD
1 x Black Velvet Pouch
1 x Gift Box
Additional information
| | |
| --- | --- |
| Color | Blue, Green, Red, Grey, Pink, Black |
FAQs