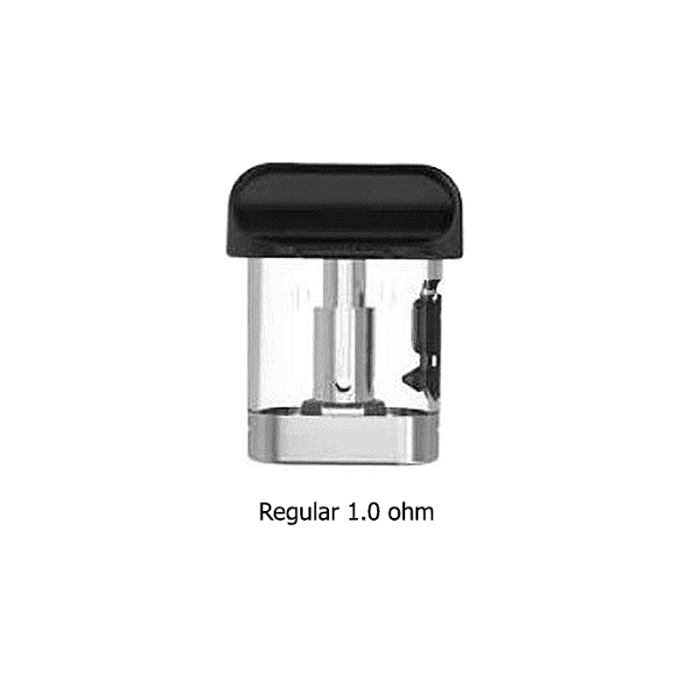 SMOK Mico Pods – 3 Pack
$9.95
SMOK Mico Pods are the genuine replacement pods for your SMOK Mico AIO Kit. SMOK Mico pods come in a variety of resistance levels so you can customize your vaping experience. Available in three unique configurations: the 1.0 ohm Mico Standard Pod, the 0.8 ohm Mico Mesh Pod, and the 1.4 ohm Mico Ceramic Pod. The coil is integrated into the pod, and is made with 100% organic cotton for optimal vapor production and robust flavor. Each pod has a 1.7 mL e-liquid capacity and side filled. Package of 3.
Description
Experience complete satisfaction and simplicity with SMOK Mico Replacement Pods. SMOK Mico Pods are designed with a built-in coil so no need in worrying about changing out a burnt coil. Simply plug in a new pod and be on your way! This creates a simple and convenient way to maintain your SMOK Mico AIO device. Click here to check out our entire lineup of SMOKTech devices.
With a side filling capability and ergonomically designed mouthpiece, each pod can hold up to 1.7 mL of e-liquid and is sealed tight for no leaks or spills. The easy press pin makes refilling hassle free for life on the go.
Each pod is completely customizable with varying resistances to choose from. The 0.8 ohm mesh coil has a faster heating process for exceptional cloud vapor. The 1.0 ohm regular coil delivers the same intense flavor you have come to expect from SMOKTech with extreme vapor production. Last but not least, the 1.4 ohm ceramic coil is designed for high heat and has a notably longer lifespan because of it. Perfect for your favorite nicotine salts e-liquids. Be sure to check out our extensive selection of flavorful best selling nic salts by clicking here!
SMOK Mico Pods Specifications:
0.8 ohm Mesh Coil Pod: Faster Heating Process for Exceptional Cloud Vapor
1.0 ohm Regular Coil Pod
1.4 ohm Ceramic Coil Pod: High Temperature Resistance for Long Lifespan
FAQs