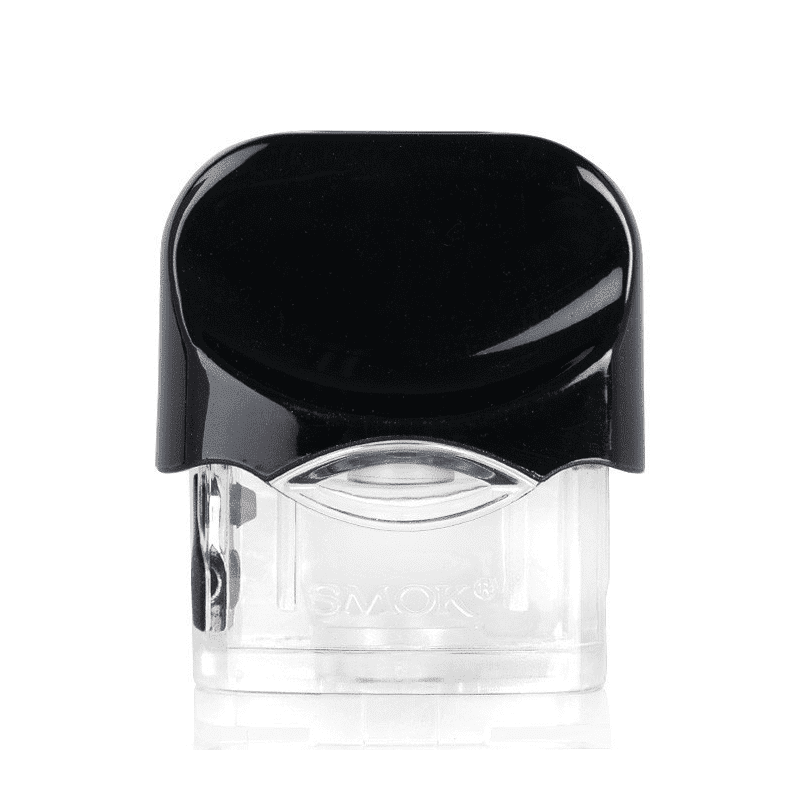 SMOK Nord Replacement Cartridges
$6.95
The SMOK Nord Replacement Cartridge is the official replacement cartridge designed to be used with the ultra slim and compact SMOK Nord AIO Starter Kit. The generous 3 mL reservoir is created to be easily refilled and mess free with a simple side filling method. The SMOK Nord Replacement Cartridge accommodates a wide range of flavorful nic salt e-juice. Includes one cartridge with one 0.6 ohm mesh Coil and one 1.4 ohm regular coil.
Out of stock
Description
The SMOK Nord Replacement Cartridge is the genuine replacement piece for use with the SMOK Nord Kit. This state of the art cartridge features a large 3 mL liquid capacity for simple filling for uninterrupted use of your SMOK Nord device. The added capacity allows for less filling and longer vaping time. The simple and easy to use pull and plug system makes for easy and convenient replacement. SMOK Nord Replacement Cartridges are conveniently side filled and is secured with a rubber stopper for no annoying leaks. These replacement cartridges are also magnetic and are designed for DL (direct-to-lung) and MTL (mouth-to-lung) style vaping, respectively.
This pod includes one each of both of the coil options originally included with your Nord Starter Kit; a traditional 1.4 ohm MTL (mouth-to-lung) coil and a mesh 0.6 sub-ohm coil. The 0.6 ohm mesh coil is cleverly designed for sub ohm vaping and creates faster heating for blowing massive clouds. The 1.4 ohm regular coil is designed for MTL vaping, which can help you enjoy throat hits with every pull. You can even use the all-new ceramic Nord coils with these pods, if you so choose. Click here to shop SMOK replacement coils for your device.
Be sure to explore our vast line of nic salts and regular e-juices. Select several for a variety of flavors! Click here to check out our newest selection of e-juices!
SMOK Nord Replacement Cartridges Features:
Compatible with SMOK Nord AIO Starter Kit
Organic Japanese Cotton
Kanthal Heating Element
Comes with 1.4 ohm Nord Regular Coil, 0.6 ohm Nord Mesh Coil
3 mL Capacity
Proprietary Magnetized Gold-Plated Connection
Sold as a Single Unit
FAQs