Sale!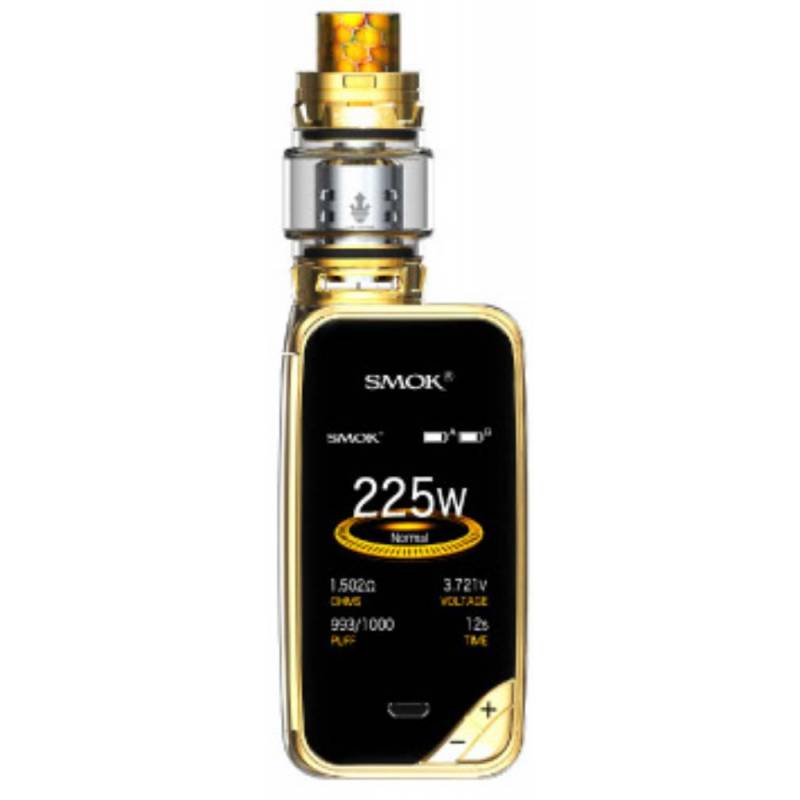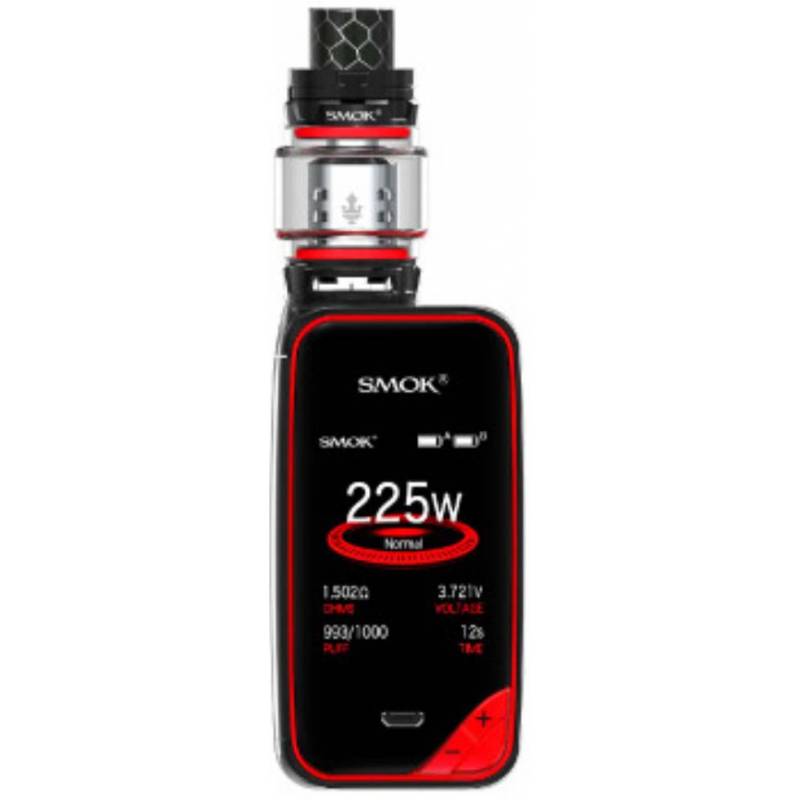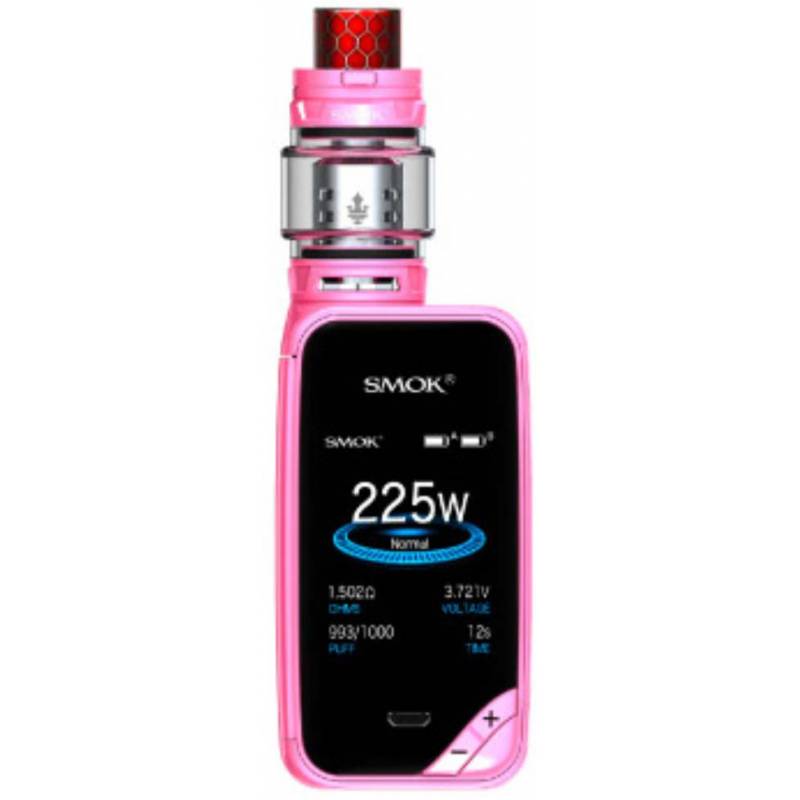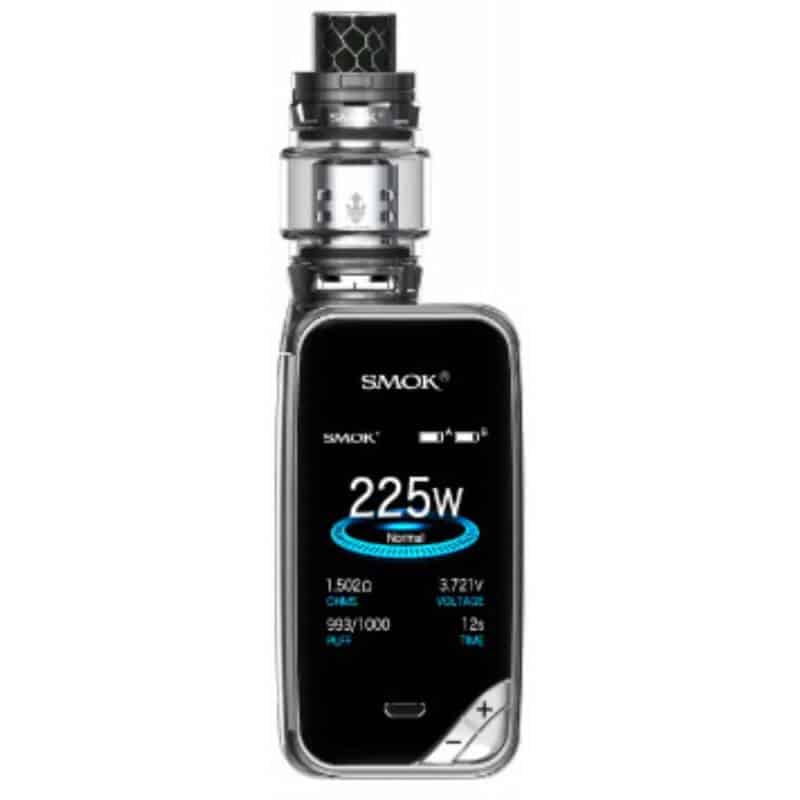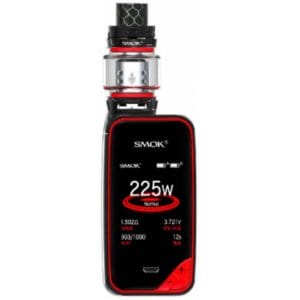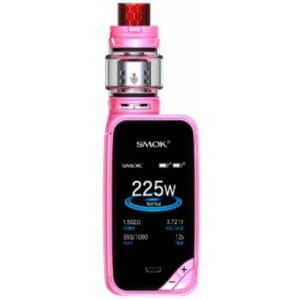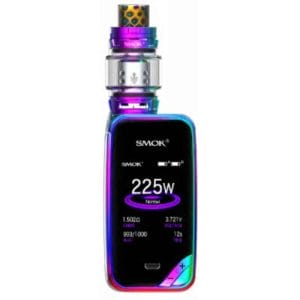 Smok X-Priv KIT with Prince Tank
SmokTech X-Priv KIT with Prince Tank
IT'S ALL SCREEN
X-Priv, a perfect combination of power and beauty. It is covered with glassy material at front, which can offer you a deluxe appearance and a high-definition screen. It employs newly designed UI, more simple and intuitive than other products. And its output power can up to 225W, which can meet different demands of vapor chasers. The fire key of X-Priv is creatively designed on the left side, much easier to operate than before. Moreover, it uses TFV12 Prince tank, with powerful V12 Prince cores you can fully enjoy the massive vapor. Powerful function, fancy appearance, X-Priv is here to conquer you! Innovation keeps changing the vaping experience!
Description
Kit Includes:
1 x X-Priv Mod
1 x TFV12 Prince Tank
1 x V12 Prince-Q4 0.4 Ohm Quadruple Coils (pre-installed)
1 x V12 Prince-T10 0.12 Ohm Decuple Coils
1 x Replacement Glass Tube
1 x USB Cable
1 x User Manual
Spare Parts
MOD Specifications:
Size: 88mm x 46.5mm x 30.4mm
Weight: 172g
Power Range: 1-225W
Output Voltage: 0.5V-9.0V
Resistance Range: 0.1 – 2.5 Ohm (VW) / 0.05 – 2 Ohm (TC)
Temperature Range: 200 – 600 F / 100 – 315 C
Tank Specifications:
Material: Stainless Steel
Size: 28mm x 63mm
Weight: 60g
Capacity: 8mL
Thread: 510
X-Priv employs glassy material, like black jewel, it has soft luster, smooth surface, and excellent texture.
X-Priv has a 2.0 inch colorful screen, compared with other products it has higher definition and can offer you a clearer user interface.
This superior Priv USB cable is included in X-Priv kit, unlike the normal black one, it is made of a more durable material. The full-covered protective coat on the cable ensures high flexibility and safety. Specially designed springs on the two ends can avoid possible damage. To sum it up, it is a fancy, high quality, and durable cable.
The whole mod is designed ergonomically, its soft outlines give you more comfortable hand-feel. Its up and down buttons are put on the lower right corner, lateral big fire key is creatively put on the left side of the mod, both of which are more convenient for you to press.
X-Priv has a newly designed UI, the whole interface looks more intuitive than before. You can see detailed vaping information, such as VW/TC Mode, vaping effect, voltage, battery life, ect. And there are 6 available colors for screen settings.
---
[learn_more caption="Warning"] WARNING: This product is intended for use by persons 18 or older, and not by children, women who are pregnant or breast feeding, or persons with or at risk of heart disease, high blood pressure, diabetes, or taking medicine for depression or asthma. If you have a demonstrated allergy or sensitivity to nicotine or any combination of inhalants, consult your physician before using this product. This product is sold purely for recreational purposes – it is not a smoking cessation product and has not been tested as such. You must be over the legal age in your state to buy or use this product.Nicotine is highly addictive and habit forming. Keep out of reach of children. This product contains Nicotine, a chemical known to the state of California to cause birth defects or other reproductive harm. Lithium-ion batteries are volatile. They may burn or explode with improper use. Do not use or charge with non-approved devices.Do not leave charging devices plugged into computers, laptops or wall units when not in use. Overuse of vaping devices may cause overheating, malfunction, and/or burns or injury. Do not unit unattended while charging anytime or overnight, and do not charge it in your vehicle. Keep away from high heat, direct sunlight, cold temperatures, humidity and water. Injury or death can occur. Do not replace batteries with non-approved units. Do not mix new and used batteries or different brands. When charging keep away from flammable areas such as but not limited to wood floors and carpets. Always use a fire resistant container or bag. Always have a fire extinguisher in an event of a fire. Do not use battery or devices that appear damaged. Do not expose battery to direct sunlight. In the event battery begins to balloon, swell, smoke, or become very hot, immediately disconnect the power to home or office from the circuit breaker. If a circuit breaker is unavailable, disconnect from outlet. Do not approach the battery for at least 2 hours and ensure the room is ventilated. Do not drop, damage, or tamper with batteries. Always use a surge protector. Do not throw batteries into fire. Do not connect improperly. Do not charge batteries unless are specifically labeled as "rechargeable". Do not carry or store batteries together with a metallic necklace, in your pockets, purse, or anywhere they may be exposed to metals. Keep away from children and pets. Should a child/pet swallow or chew on a battery, immediately consult a physician and or call your local Poison Control Center. Always turn off vaping devices with on/off switches when not in use. Unplug charging units when not in use. Failure to follow warnings may result in electric shock, fire, property damage, bodily injury, or death. All Prices listed on the main site products are base prices. There may be slight increases on the prices when you add certain options. Blackout Vapors © 2018[/learn_more]
Additional information
| | |
| --- | --- |
| Colors | Prism Blue, Prism Chrome, Prism Gun Metal, Prism Rainbow, Black/Red |
| Brand | Smok |
FAQs