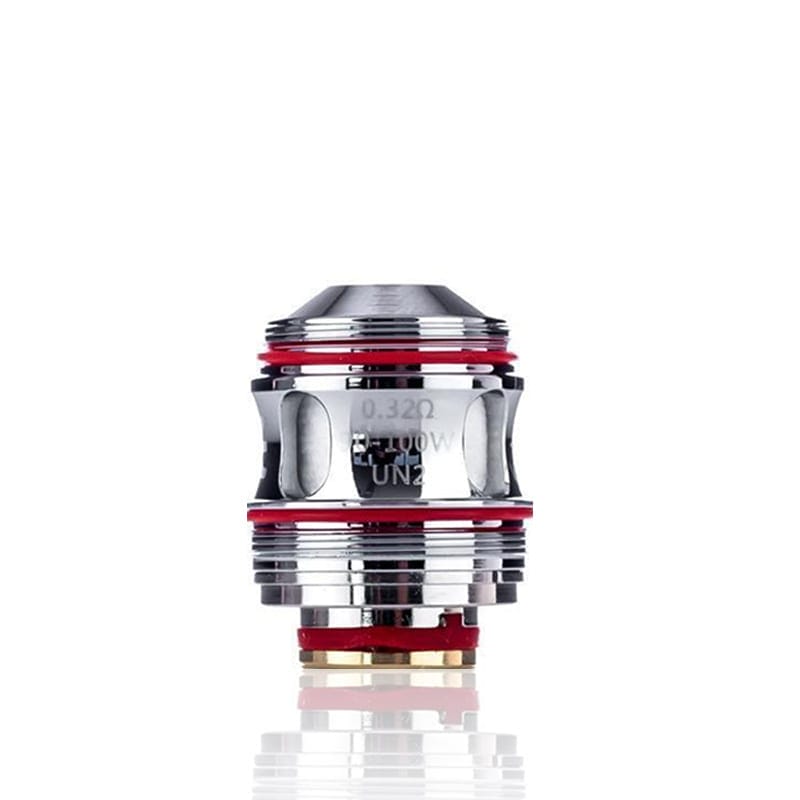 Uwell Valyrian II 2 Replacement Coils
$9.95 – $12.95
Uwell Valyrian Replacement Coils are highly innovative performance atomizers with a unique interchangeable pin design to easily adjust wattage control of the 0.15 ohm coil. Uwell Valyrian Replacement Coils are specially constructed with Parallel Coil Structure. This allows for optimal airflow directly into the core. The integration of large wicking ports allow for much faster ramp-up speed as well as well-balanced flavor recreation. Comes in a pack of 2.
Description
Uwell Valyrian Replacement Coils are specifically designed to use with the original Uwell Valyrian Tank and may not be completely compatible with other tanks or devices. Be sure to check out the Uwell Valyrian II Triple 18650 Box Mod if you do not have a compatible set up yet!
These state of the art replacement coils are ingeniously created to bring out the best flavor and most intense vapor production possible. Adopting a Quad coil structure along with a wide hole for the base connection makes for a coil with big airflow and maximum flavor. Each replacement coil is tightly wound with 100% organic Japanese cotton. Not only are these replacement coils made from high-grade reliable materials, but they can sustain the intensity of variable wattages from 95 to 120W. These atomizer heads feature a quad coil structure composed of perfectly parallel dual Kanthal coils.
A wide opening at the base leaves plenty of room for the Valyrian's unique inner-coil pin system. Let the air twist and turn throughout your tank as you vape some of the highest quality vapor you can get on the market while blowing massive clouds. The Uwell Valyrian Replacement Coils ship in packs of two but if you find yourself using the Valyrian every day, we recommend picking yourself up a few more!
Don't forget to stock up on juices before you checkout. For instance, the entire line of this fan-favorite e-liquid brand, Yami Vapor! You can find a wide assortment of salt nic and regular e-juice from this amazing company!
Uwell Valyrian Replacement Coils Specifications:

Parallel dual coil structure
0.15 ohm (95 W – 120 W)
Large wicking ports
100% organic cotton
Stainless steel construction
Recommended Wattage:
95W to 200W (depending on coil pin installed in the tank)
Spiral pin: 95 W to 105 W
Wave pin: 100 W to 120 W
Unrestricted pin: 95 W to 200 W
Additional information
| | |
| --- | --- |
| Resistance | 0.32ohm UN2 SINGLE Meshed Coils, 0.14ohm UN2-2 DUAL Meshed Coils + $3.00, 0.16ohm UN2-3 TRIPLE Meshed Coils + $3.00, 0.15ohm QUADRUPLE Coils + $3.00 |
FAQs