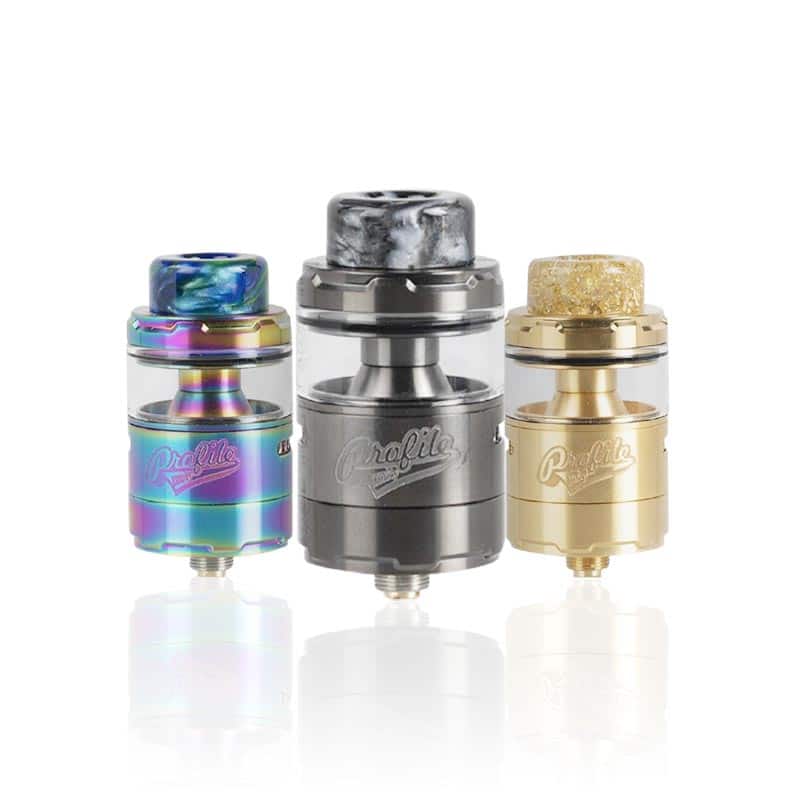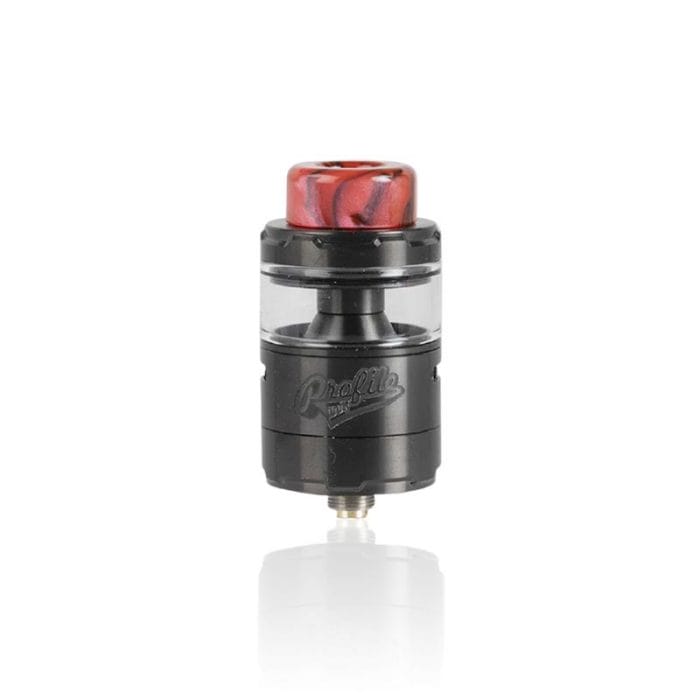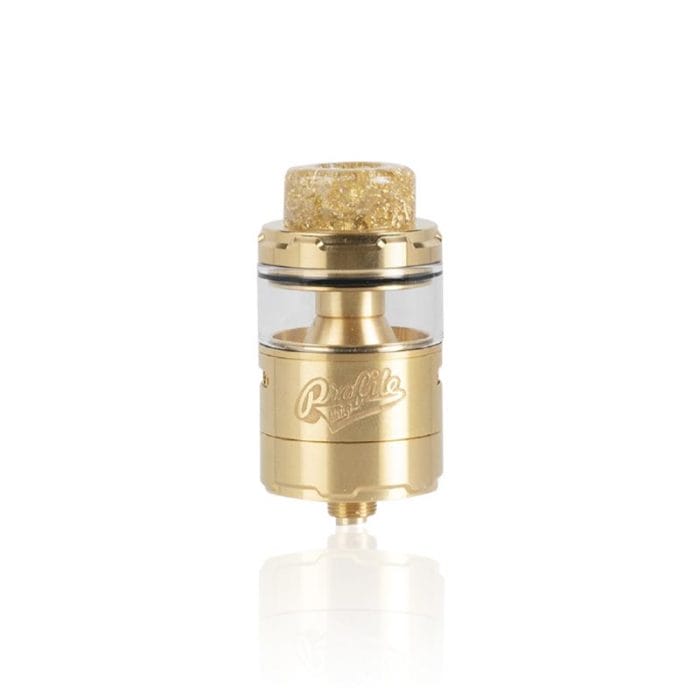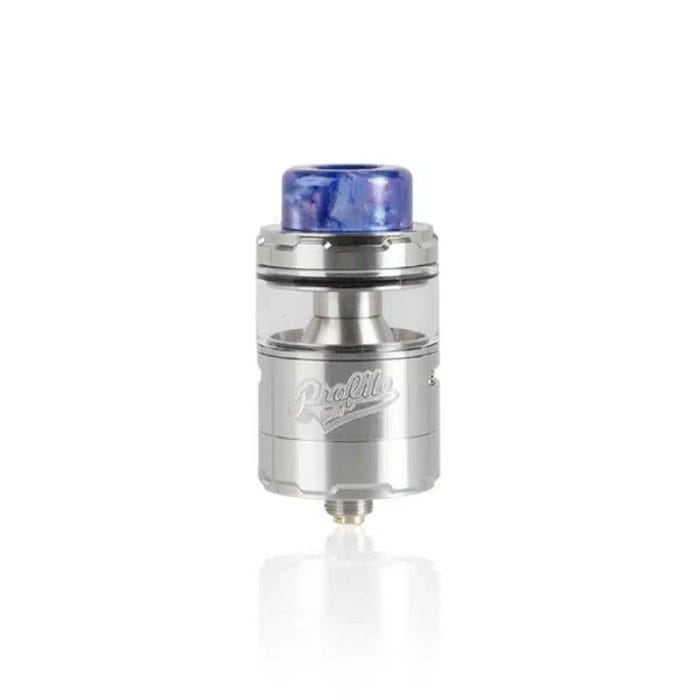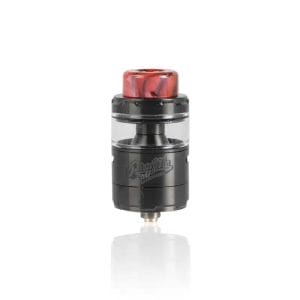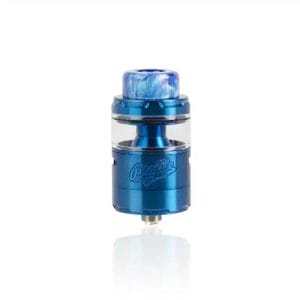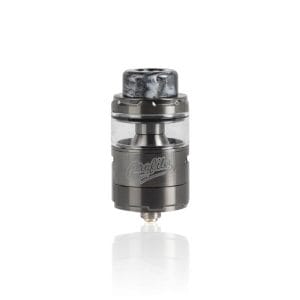 Wotofo PROFILE UNITY 25mm Mesh RTA
$34.95
The Wotofo PROFILE UNITY RTA takes atomizers to the next level. Born from the collaboration with MrJustRight1 and The Vapor Chronicles, this RTA features an all new drip tip design, a tongue and groove top cap to eliminate spills and make refilling a whole to easier and can hold a max of  5mL of juice. A truly great design that has been engineered for success.
Description
If you're in the market for an RTA, the Wotofo PROFILE UNITY RTA should catch your eye. Customers are raving about the flavor and cloud density. The brainchild of Wotofo, MrJustRight1 and The Vapor Chronicles, this collaborative effort has produced one incredible mesh RTA.
The Wotofo PROFILE UNITY RTA
The PROFILE UNITY 25 Mesh RTA from Wotofo features a unique build that was adapted from its predecessor the Profile RTA. It features an expandable juice capacity that can hold anywhere from 3.5mL to 5mL of juice, so if you feel like you're running short just add a little more.
As far a RTA's go, they've really thought this one through well an all new drip tip design that is made of a thick resin making it feel super comfortable on your lips. To prevent spills the top refill system has a unique tongue and groove cap that twists clockwise to close so you can rest assured that it will not leak.
You'll easily be impressed with its side terminals that allow for nexMesh OFRF. When the cotton wicking material is pushed up against the nexMesh OFRF the heating time is instantaneous and the vape flavors are out of this world.
Wotofo PROFILE UNITY 25mm Mesh RTA Specs
Collaboration between MrJustRight1 and TVC
25mm Diameter
3.5mL Standard Juice Capacity
5.0mL Extended Juice Capacity
Superior Stainless Steel Construction
Spacious Build Deck
Wide Clamp Style Ceramic Support
Side Secured via Hex Screws
Wide Terminals for Larger Builds or Leads
PEEK Insulator
Single Mesh Coil Configuration
Spring-Loaded Ceramic Cotton Support
Threaded Top Fill System – Knurled
Bi-Level Juice Port Structure
nexMesh OFRF – Triple Density Mesh Coil
Adjustable Mid Airflow – 4 Bored Holes
Vaporization Chamber Concentrates Flavor
Detachable Structure
810 Widebore Resin Drip Tip
Spring Loaded 510 Connection
Available in Black, Gold, Stainless Steel, Blue, Rainbow, and Gunmetal
Each Wotofo PROFILE UNITY RTA comes with:
1  Profile Unity 25mm Mesh RTA
1 5mL Glass Tube
1 5mL Tube Adapter
1 Bending Tool
1 Screwdriver
2 0.13ohm nexMesh Coil
1 6mm Agleted Cotton
1 Bag of Spare Parts
1 User Manual
Additional information
| | |
| --- | --- |
| Brand | Wotofo |
| Color | Black, Blue, Gold, Gunmetal, Rainbow, Stainless Steel |
FAQs