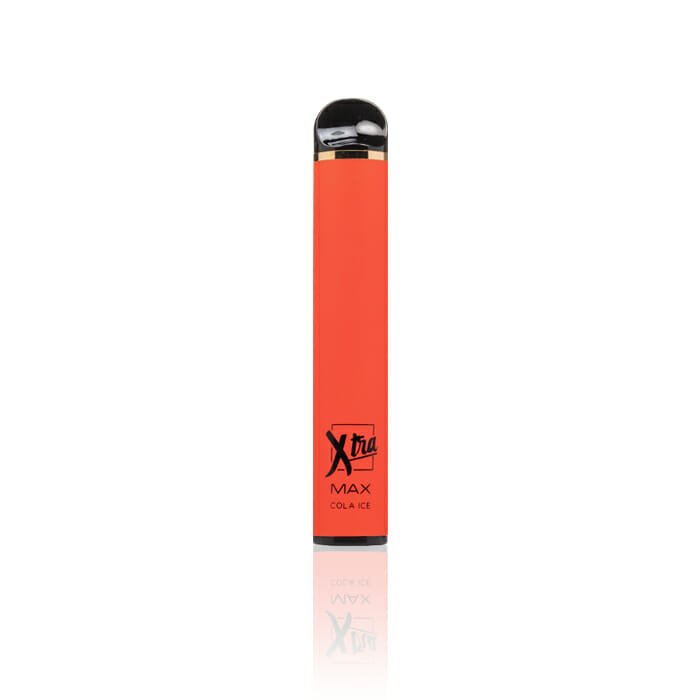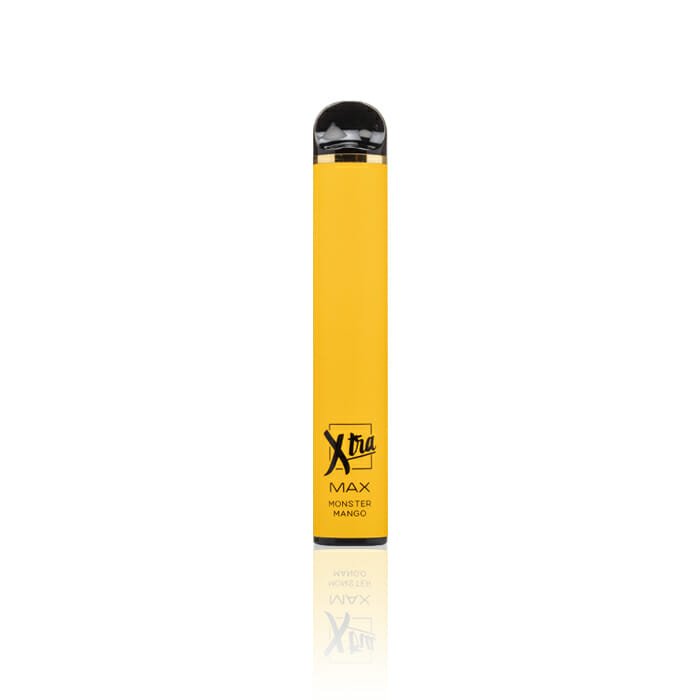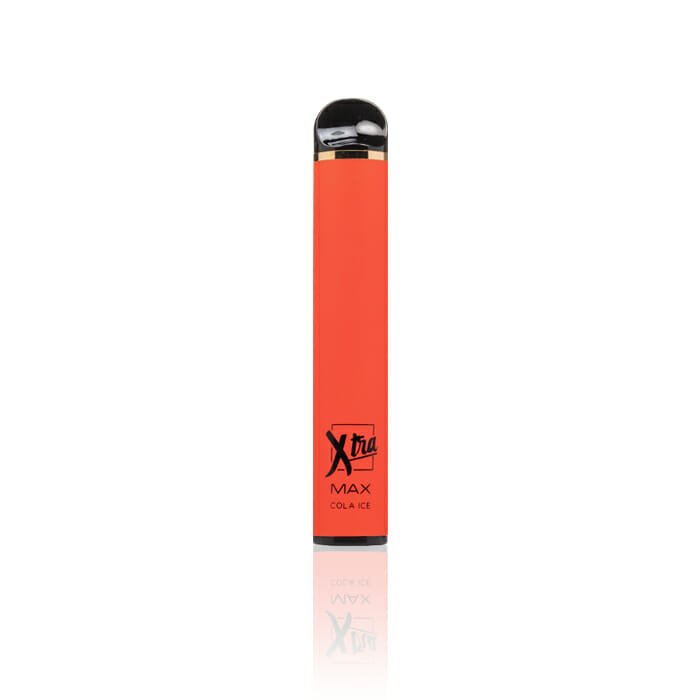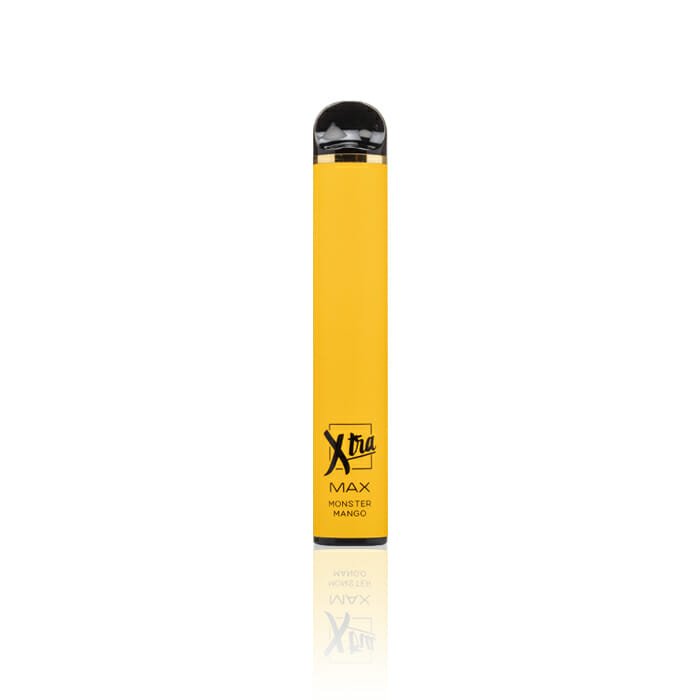 Xtra Max Disposable
$12.95
The Xtra Max is a beloved vape that is long-lasting and has everything bigger and better. The smooth flavor and 5% salt nicotine e-liquid will bring all your tastebuds to attention and give you the tastes that you crave.
Description
The Xtra Max Disposable is the ultimate in disposable vapes. It emphasizes the word "long-lasting" in every way. From the larger e-juice capacity and bigger battery size, this disposable is everything you didn't know you needed. It gives you a nice and smooth vape with a multitude of flavor options and a 5% salt nicotine e-liquid. Nothing compares to the Xtra Max disposable and will put all others to shame.
Xtra Max Disposable Specs
7.0 mL e-liquid per device
5% nicotine content by weight
Made with salt nicotine e-liquid
Draw-activation firing mechanism
Pre-filled & Pre-charged
About 2500 puffs per pod device
Internal 1300 mAh battery
E-juice made by Hookah King
Flavors
Peach Pineapple Lemonade: A blend of peaches, pineapples, and a rush of lemonade.
Aloe Mango Honeydew: A light mango of aloe, strong mango, and sweet honeydew.
Banana Ice Cream: A mashup of ripe bananas and blended into a smooth consistency.
Black Currant: A mix of apricots, passion fruit, hints of raspberries and blackberries.
Blue Wine: A fun combo of blueberries and grapes.
Blueberry Cherry Cranberry: A berry explosion with blueberries, cherries, and cranberries.
Candy: A cotton candy blend with all your favorite childhood candy.
Cocktail: A balance of tart alcohol and sweet juices.
Cola Ice: A balance of sweet cola and a blast of menthol.
Cool Mint: The mint flavors are taken to the max with a cool finish.
Lush Ice: A sweet and savory watermelon flavor.
Mango Guava Pineapple: A tropical tango of mango, guava, and pineapple.
Mango Pineapple: Have fun with this blend of mangos and pineapples.
Monster Mango: A tangy mango with sugar blasts.
Orange Soda: A fun take on a childhood orange soda favorite.
Strawberry Milk: A creamy blend of strawberry and sugar.
Classic Tobacco: A rough edge of tobacco with vanilla notes.
Mango Orange Pomelo: Bunches of succulent fruits consisting of exotic mango slices, juicy sweet oranges, and lush citrus pomelo.
Strawberry Passionfruit: A passionfruit mix of strawberries and various juicy fruits.
Melon Bubblegum: A pop of bubblegum and melon for a smooth flavor.
Water Ice: Watermelon and Peppermint blended into a wonderful mixture.
Cranberry Lemonade: A fun take on the classic summer flavor with bunches of cranberries.
Additional information
| | |
| --- | --- |
| Brand | Xtra |
| Flavor | Aloe Mango Honeydew, Banana Ice Cream, Black Currant, Blue Wine, Blueberry Cherry Cranberry, Candy, Classic Tobacco, Cocktail, Cola Ice, Cool Mint, Cranberry Lemonade, Lush Ice, Mango Guava Pineapple, Mango Orange Pomelo, Mango Pineapple, Melon Bubblegum, Monster Mango, Orange Soda, Peach Pineapple Lemonade, Strawberry Milk, Strawberry Passionfruit, Water Ice |
FAQs