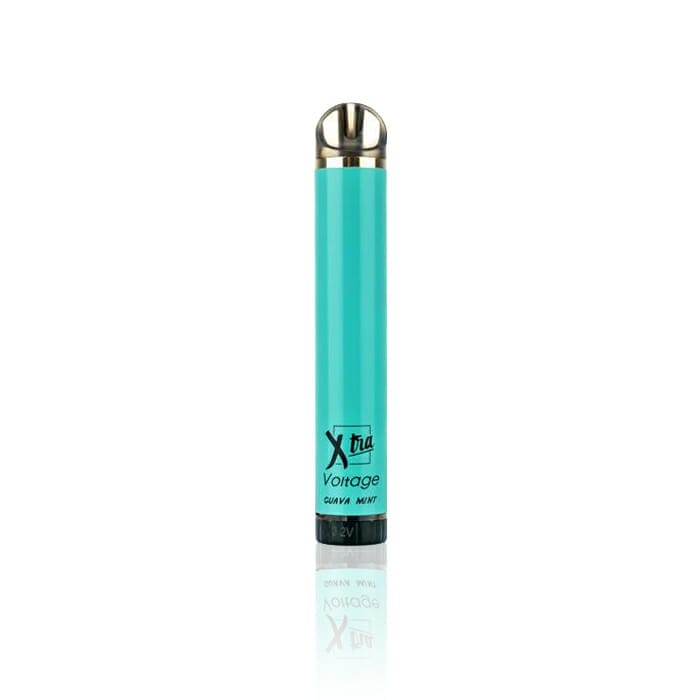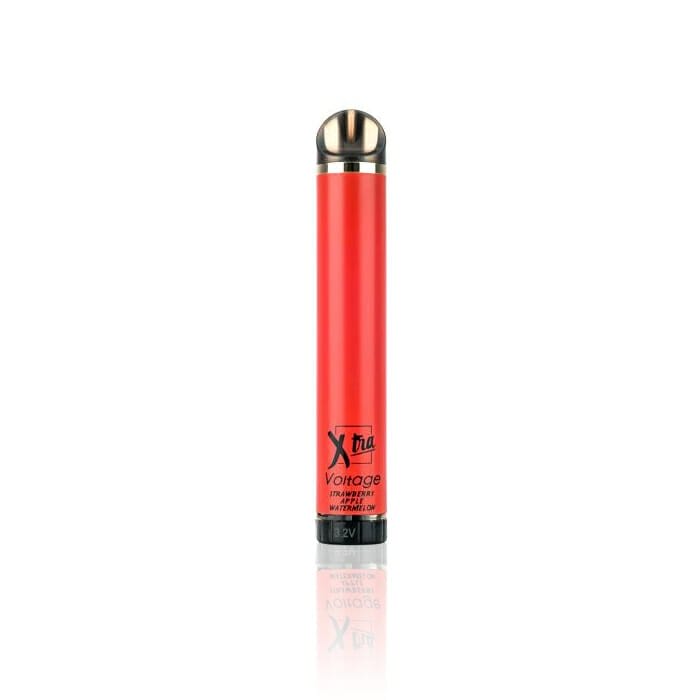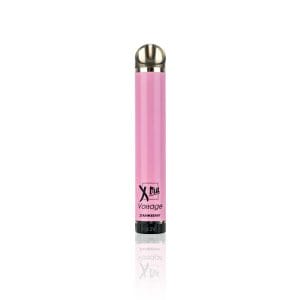 Xtra Voltage Disposable
$11.95
The Xtra Voltage Vape is the next generation of the Xtra disposable series and gives you not only great quality puffs, but fun and creative flavors. With up to 1500 puffs, a rotating voltage adjustment, and more, you won't have to go anywhere else to satisfy your cravings.
Description
The Xtra Voltage Vape is the sequel to the Xtra disposable series that delivers quality flavor for every puff. With up to 1500 puffs, prefilled 5mL vape, and 5% nicotine concentration you will be in vape heaven, and hardly have to lift a finger. The disposables have a rotating voltage adjustment dial at the base and gives you the option to adjust the voltage setting. Overall, you are sure to be happy with how the Xtra Voltage Vape delivers.
Xtra Voltage Disposable Specs
5mL Prefilled Capacity

50mg (5%) Nicotine Strength

Approximately 1500 Puffs

Nicotine Salts Formulation

Draw-Activated Firing Mechanism

Adjustable Voltage Output
Flavors
Apple Sweet x: A crispy green apple with some sugar sprinkled on top.
Banana Strawberry: Blend a smoothie of bananas and strawberries for a creamy combo.
Blue Moon x: Have a bite of strawberries and blueberries with a smooth blast of menthol.
Blue Raspberry: This beloved childhood flavor will give you nostalgia with its blue-tinted raspberry flavors.
Fantasy Love: Have a wonderful cup of pineapple and lemonade, chilled with menthol.
Fusion: A fusion of exotic fruits.
Grape: Just like grape soda, this flavor is strong and sweet.
Guava Mint: A blast of guava fruit with cool mint.
Honey Dew Mint: A light flavor of honey dew coated with mint for a fully fresh flavor.
La La Land: Inhale fruity banana and exhale icy cool mint.
Mango Tango: Dance with all the flavors of mango and pineapple.
Mint: Relax with this lovely rush of mint, sure to keep your breath fresh.
Mojo Watermelon Bubble Gum: Have some fun with red watermelon mixed with sugary bubble gum.
Naked Pleasure: A fruity punch of freshly cut pineapples.
Oz: A dance of tangy lemonade and a mix of cranberries.
Strawberry Apple Watermelon: A triple threat of strawberry, apple, and watermelon.
Candy x: A mix of classic bubble gum, sugar, and hard candy.
Peach Lemonade: A southern classic of fruity peach lemonade.
Cola x: Inhale the tones of vanilla, cinnamon, and a hint of citrus.
XOXO: A blend of fresh and sweet peach flavor with an icy blast.
Strawberry: The classic flavor of sweet sunshine with red berries.
Additional information
| | |
| --- | --- |
| Flavor | Apple Sweet, Banana Strawberry, Blue Moon, Blue Raspberry, Candy, Cola, Fantasy Love, Fusion, Grape, Guava Mint, Honey Dew Mint, Lala Land, Mango Tango, Mint, Mojo Watermelon Bubble Gum, Naked Pleasure, Oz, Peach Lemonade, Strawberry, Strawberry Apple Watermelon, Xoxo |
| Brand | Xtra |
FAQs