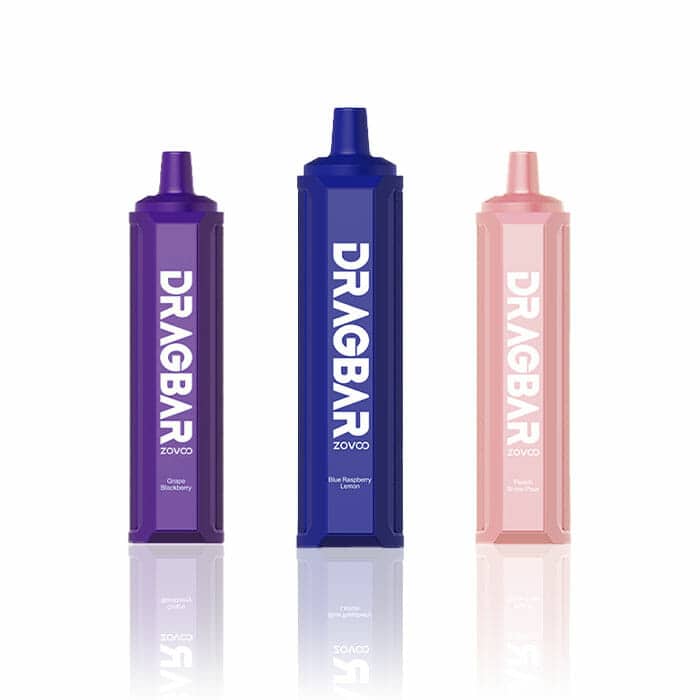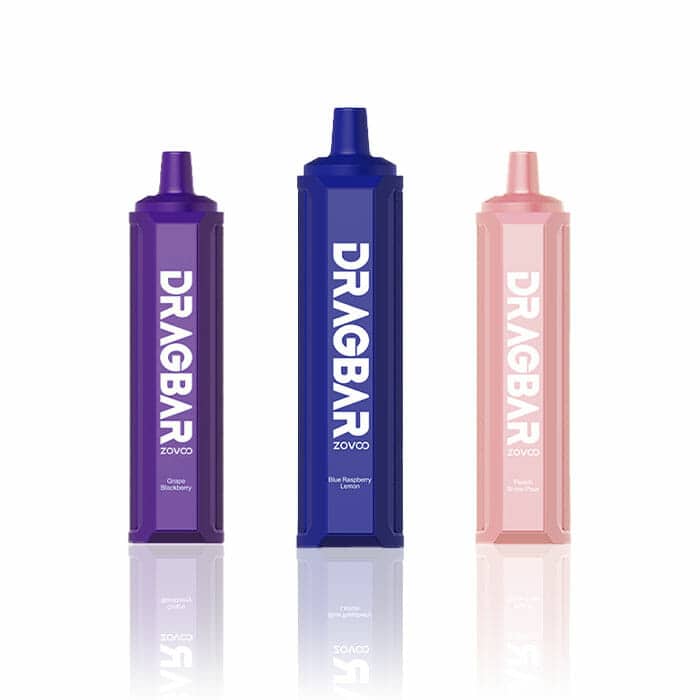 ZOVOO Dragbar F8000 Disposable
$17.95
The ZOVOO Dragbar F8000 Disposable offers a smooth silhouette with plenty of power, including a rechargeable 630mAh battery and an adjustable airflow with 16mL of e-liquid for up to 8000 delicious puffs.
Description
Indulge in the best of the best of ZOVOO vapes with the ZOVOO Dragbar F8000 Disposable. This state-of-the-art vape offers a beautifully slim silhouette, an easily adjustable airflow design and plenty of delicious flavors to choose from for up to 8000 smooth, satisfying puffs.
ZOVOO Dragbar F8000 Disposable Specs
16mL Pre-Filled Synthetic E-Liquid
5% (50mg) Nicotine Strength
Rechargeable
630mAh Battery
9W Steady Output
Adjustable Airflow
Type-C USB Port
Approximately 8000 Puffs
Flavors
Blue Raspberry Lemon: A tongue-tingling combination of sweet raspberries and sour lemons.
Cool Mint: An icy fresh punch of mouthwatering mint.
Grape Blackberry: A fruity blend of fresh grapes and sugary blackberries.
Grape Ice: A frosty mix of crisp, sugary grapes.
Green Apple Ice: A lip-puckering punch of super sour green apples.
Green Voodoo: A delicious blend of ripe, sugary green fruits.
Passion Fruit Guava: The perfect combination of your favorite tropical fruits.
Peach Snow Pear: A wintery blend of juicy peaches and ripe pears.
Pineapple Coconut Rum: Your favorite adult beverage with a twist.
Pineapple Grapefruit: A tongue-tingling combo of sour citrus fruits.
Rainbow Bear: A mouthwatering handful of fruity gummy bears.
Strawberry Orange Mango: A sugary blend of fruity strawberries, fresh mangoes and sharp citrus.
Vanilla Cream Tobacco: Earthy tobacco accented by fresh vanilla cream.
Watermelon Cherry: Sugary, juicy watermelon meets deliciously ripened cherries.
Watermelon Ice: Fresh, fruity watermelon with an icy twist.
Additional information
| | |
| --- | --- |
| Brand | Zovoo |
| Flavor | Blue Raspberry Lemon, Cool Mint, Grape Blackberry, Grape Ice, Green Apple Ice, Green Voodoo, Passionfruit Guava, Peach Snow-Pear, Pineapple Coconut Rum, Pineapple Grapefruit, Rainbow Bear, Strawberry Orange Mango, Vanilla Cream Tobacco, Watermelon Cherry, Watermelon Ice |
| Nicotine Level | |
FAQs