Whether you have been a longtime fan of electronic cigarettes, or are just beginning to delve into the world of electric smoking, you may need some help deciding what type of vape pens are going to work best for you.
Consumers have different needs and preferences for their smoking style of choice. And the e cigarette market has definitely responded to that.
But – with so many different options available, it can sometimes feel a bit overwhelming for someone who is trying to decide where to begin and what model or style of e cigarette they want to choose.
What, Exactly, is an
E Cigarette

?
An e cigarette (short for an electronic cigarette) is a device that has grown in popularity as a substitute for smoking cigarettes.
Many people believe that cigarette smoking is much more harmful to a person's lungs than is smoking an e cigarette, as the amount of inhaled toxins is substantially less.
E cigarettes are also much more subtle and unobtrusive when used than are traditional cigarettes which has also been a leading reason for their increased acceptance and demand.
That vapor is created when the e cigarette's heating element (called the atomizer) changes the liquid inside the cartridge into the vapor.
This is the reason why using an e cigarette is oftentimes called "vaping."
Below is a quick rundown of the different types of e cigarette vape pens that are currently on the market, the benefits of each, and the approximate price for each starter kit.
From vape mods to vape pods and everything in between, there's bound to be an e cigarette device that's going to work for you and your lifestyle!
For someone who is new to vaping, or just wants the ultimate level of convenience, starting with a disposable vape pen may be your best bet.
Disposable vape pens are great for people who prefer to vape when they are on the go and don't want the hassle of extra accessories like cartridges or coils to have to contend with.
One of the best parts about a disposable vape pen is that most brands come in a variety of flavors and colors.
Not only that, but you can also buy them in different amounts of puff counts.
Different flavors and different puff counts make a disposable vape ideal for the person who is still experimenting with taste and how long does a vape last in their vaping products.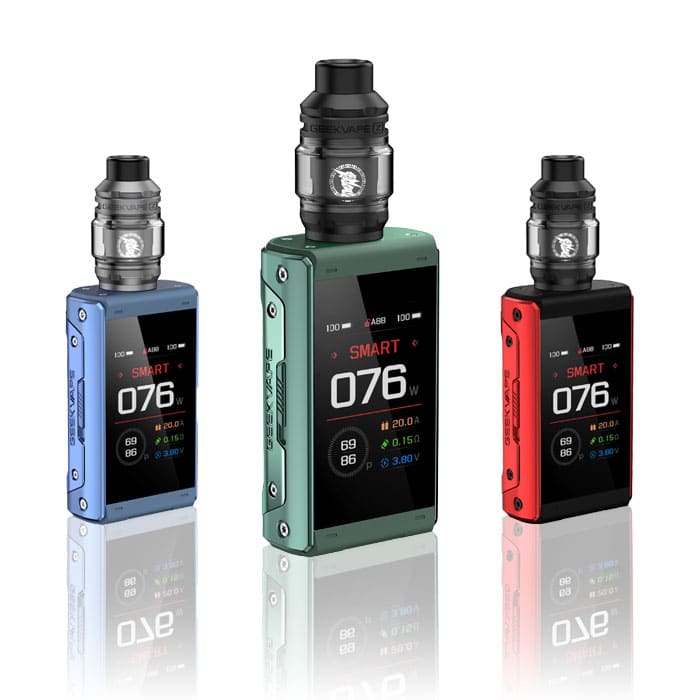 It's also a huge advantage for the vape person who really prefers a lot of variety.
One of the favorite disposable vapes on the market is the Puff Daddy 6000.
The Puff Daddy 6000 offers its users a slim design which makes it one of the most discreet models out there. It also has 10 different flavors to choose from, such as Apple Peach Strawberry Ice, Banana Berry Blizzard, and Blue Razz Slushee just to name a few.
Finally, this sleek little disposable vape is also packed with a nicotine strength of 5%, and is fully rechargeable with a type C USB port in its base.
At only $14.95, the Puff Daddy 6000 may be one of the most perfect electronic cigarette vape pens to get you started, or to carry on your vaping pleasure…especially if you're looking for something easy to transport and fully disposable.
Check out more Hyde Vape products.
Another innovative way that more and more people are enjoying their vaping experience is through the use of vape pod kits.
Vape pods are a simple way to use e cigarettes that won't require much in the way of setup or investment to begin using.
Unlike a disposable vape pen, vape pods can continue to be used again and again. Some vape enthusiasts prefer this method, as it may be considered more environmentally friendly, and they can keep spare cartridges handy and never have to worry that their vape pen may suddenly run out.
Some vape pods will come prefilled with e liquid (also known as vape juice) while others can be filled with an e liquid (vape juice) of your choosing that can be purchased separately.
Vape pods come with a battery and can be recharged easily. Not only are vape pods easy to transport and refill, but they are great for the vape user who may want to try different flavors, but prefers to consistently have the same type vape pen handy.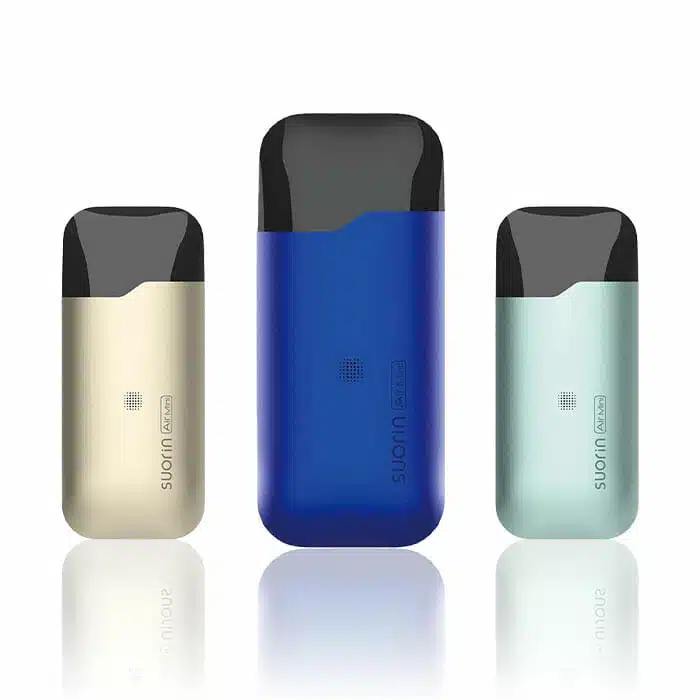 This sleek and stylish e cig vaping device contains an integrated battery and a 15W output.
You will also always know when your Caliburn is getting low on e liquid, thanks to the vape liquid viewing window on the side of the e cig vape pen.
Not only that, but the Caliburn also comes with a LED battery life indicator, making sure you never run out of charge either.
Another exciting and evolving mode for the e cigarette industry has been the rise of a product referred to as nicotine salts.
Though some may wonder if there is actually salt in this product, the name only refers to the chemical makeup of this unique form of vaping.
The end result of a nicotine salt vape juice is that a less acidic form of nicotine is produced than in a traditional vape e liquid, so the vape experience may end up being a bit smoother and less harsh than typical e liquids tend to be.
Not only that, but nicotine salt vapes also have a higher nicotine absorption rate, making these a great alternative for someone trying to quit smoking as well as the person who desires a higher nicotine experience in their e cigarettes in general.
These nicotine salts come in so many different flavors, you may have a hard time choosing a favorite and you may wonder why you didn't stop smoking regular cigarettes a long time ago!
For the person who may be looking for a significant difference in their vape experience, you may want to consider trying nicotine salts in your next vape pen.
Looking for the Best Place to Purchase Your Next E Cigs?
If you're in the market to try some new electronic cigarettes or just want to stock up on your favorites, check out all the Blackout Vapors has to offer.
Our prices are always competitive, and our customer service team is available to answer any and all of your vaping questions.
You can also read about our different products and what's new in the world of vaping on our blog and in our customer reviews as well.
From new releases to clearance items, we've got every type of e cigarettes for the beginner to the long time vape enthusiast.
Come see what Blackout Vapors has in store for you today!