Sale!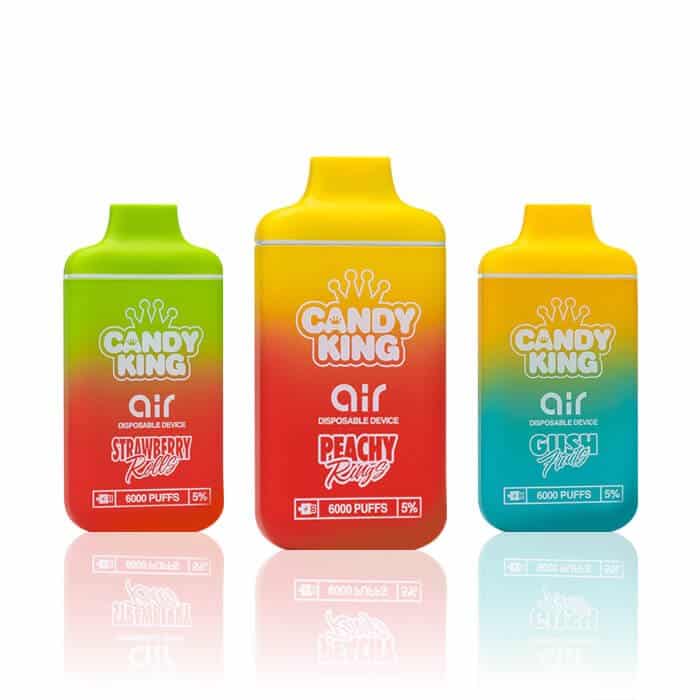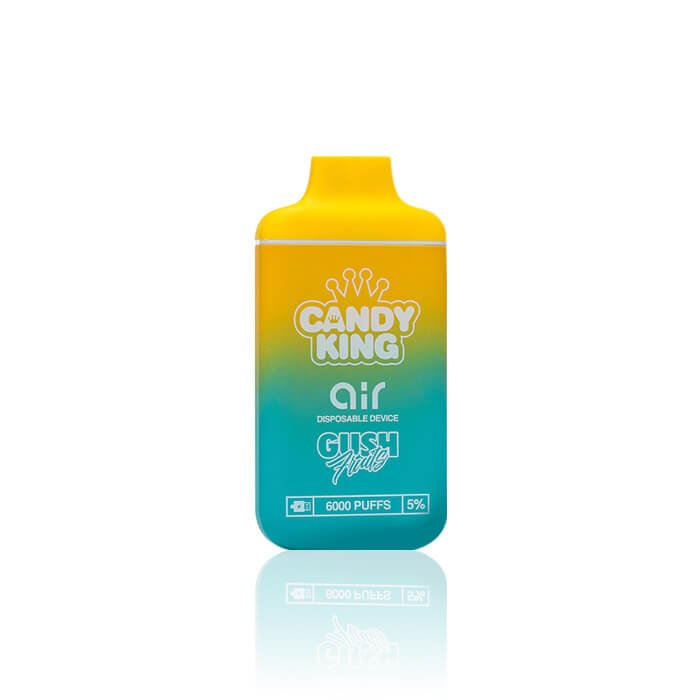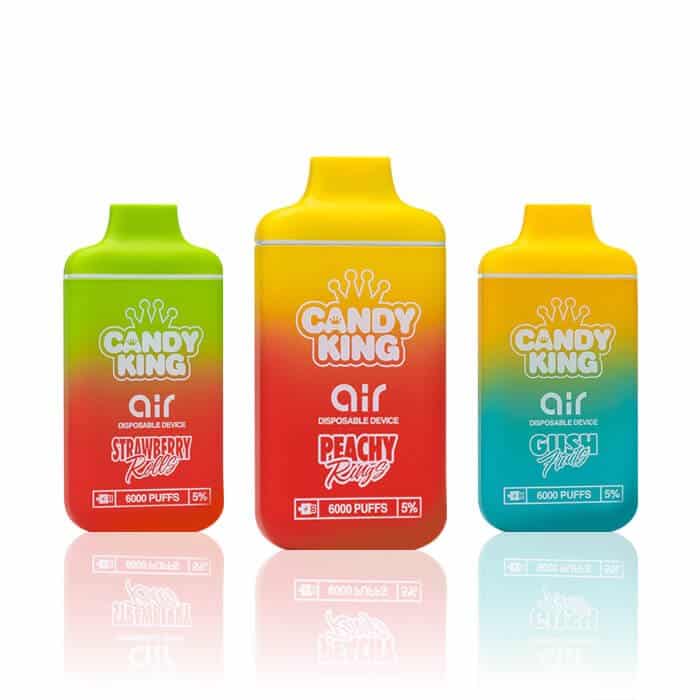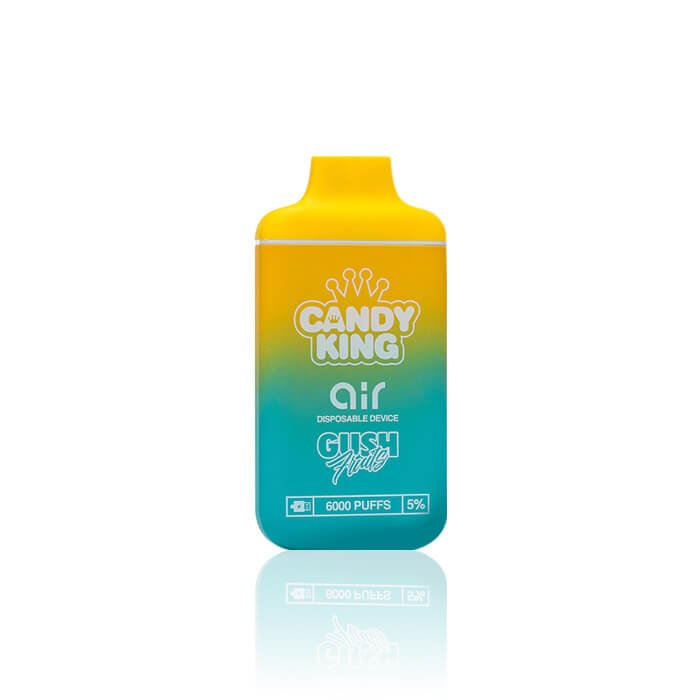 Candy King Air Disposable – 6000 puffs
If you are looking for a fun and iconic disposable, check out the Candy King disposable. It has tons of flavors to choose from and gives you about 6000 puffs.
Description
The Candy King Disposable is the king of disposable vapes. With a bright and fun looking body, and a long list of candy flavors to choose from, you can't not smile at this Candy King disposable. With 6000 puffs, 11ml of ejuice, and 5% nicotine salt, how can you say no?
Candy King Disposable Specs
11.0 ml
5% nicotine by weight
Approximately 6000 puffs per device
Made with tobacco-free salt nic e-juice
Pre-charged and pre-filled
Manufactured in China
Rechargeable battery
USB Type-C charge port
Silicone mouthpiece
Draw-activation firing mechanism
Flavors:
Gummy Worms: A fruity mix of your favorite gummy worms.
Sugar Batch: A sweet and sour candy confection of fruity flavors.
Hard Apple: Sour green apple.
Rainbow Dweebz: Berry, tangy, and citrus flavored hard candies.
White Gummy: White gummy bears.
Swedish Gummy: Everyone's childhood favorite fish-shaped candy.
Strawberry Watermelon Bubblegum: Strawberries, watermelons, and bubble-filled flavor.
Blue Razz Straws: Strong flavors of blue raspberry.
Gush Fruit: Blueberry, raspberry, strawberry, green apple, and orange fruit flavors.
Mint Fresh: A minty fresh flavor profile.
Peachy Rings: Your favorite peach-sugar coated candy.
Pink Squares: Sweet and super-sour strawberry candy flavors.
Strawberry Rolls: Sweet and delicious, fresh strawberries.
Additional information
| | |
| --- | --- |
| Flavor | Blue Razz Straws, Gummy Worms, Gush Fruit, Hard Apple, Mint Fresh, Peachy Rings, Pink Squares, Rainbow Dweebz, Strawberry Rolls, Strawberry Watermelon Bubblegum, Sugar Batch, Swedish Gummy, White Gummy |
| Nicotine Level | |
| Brand | Candy King |
FAQs