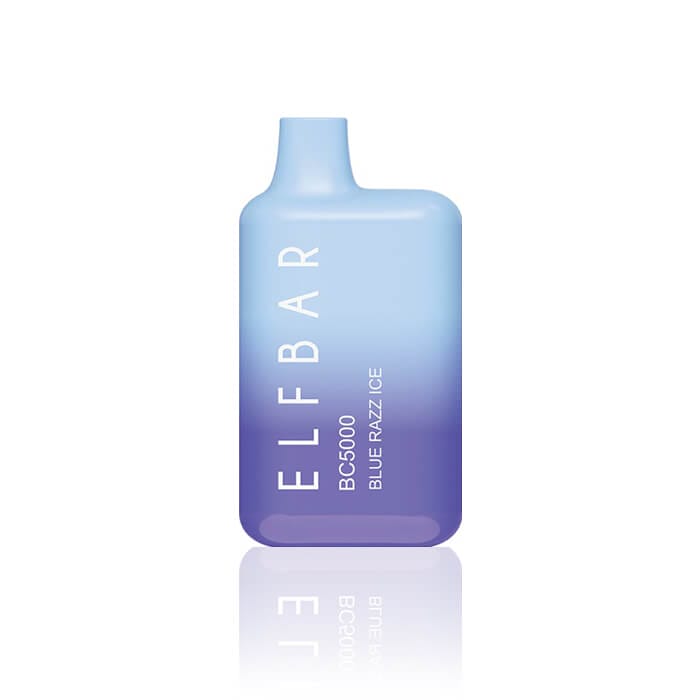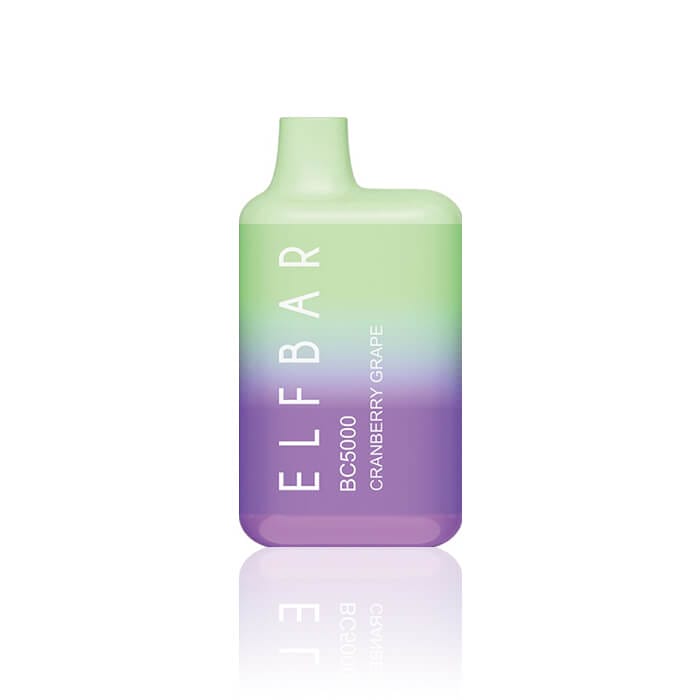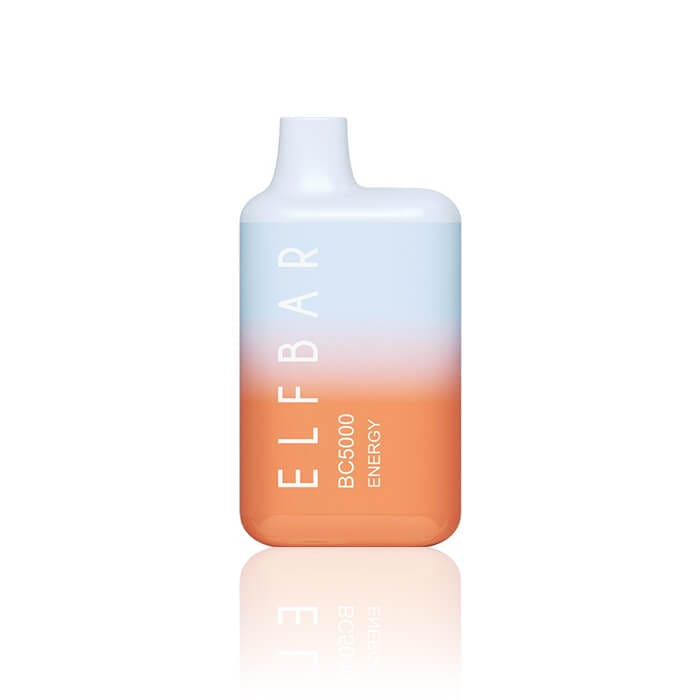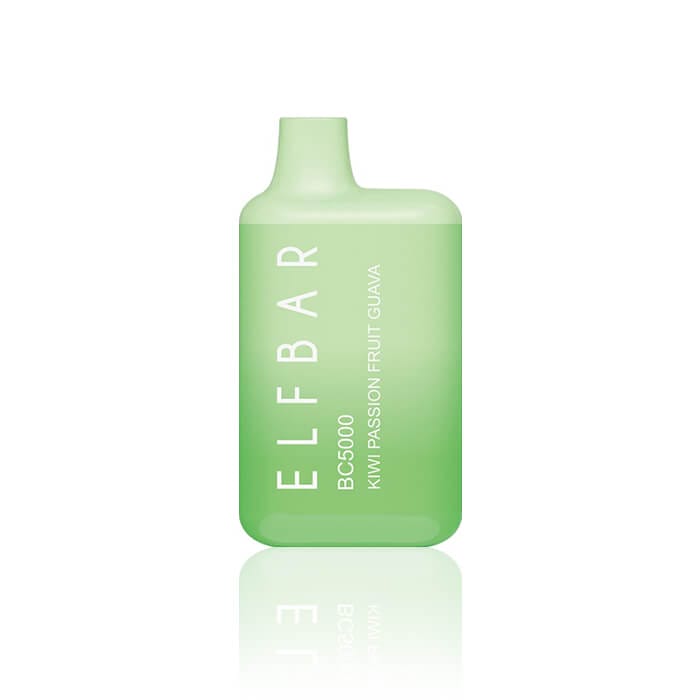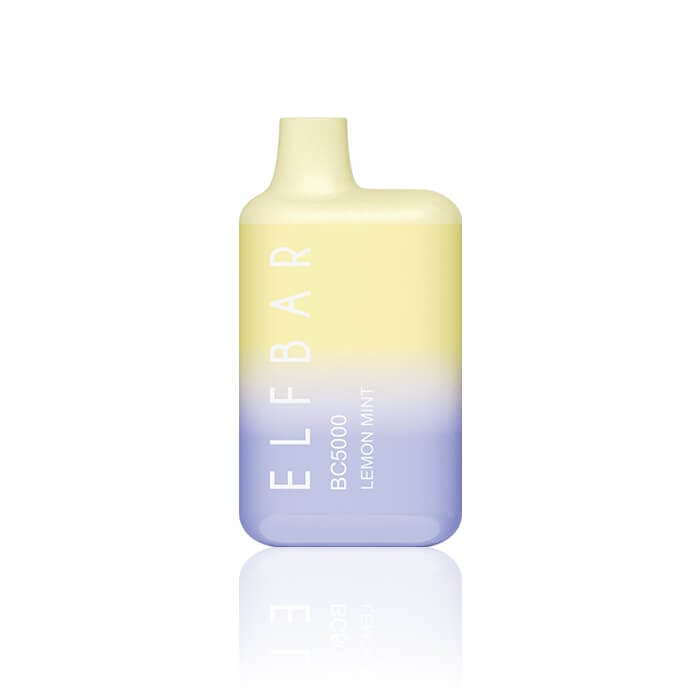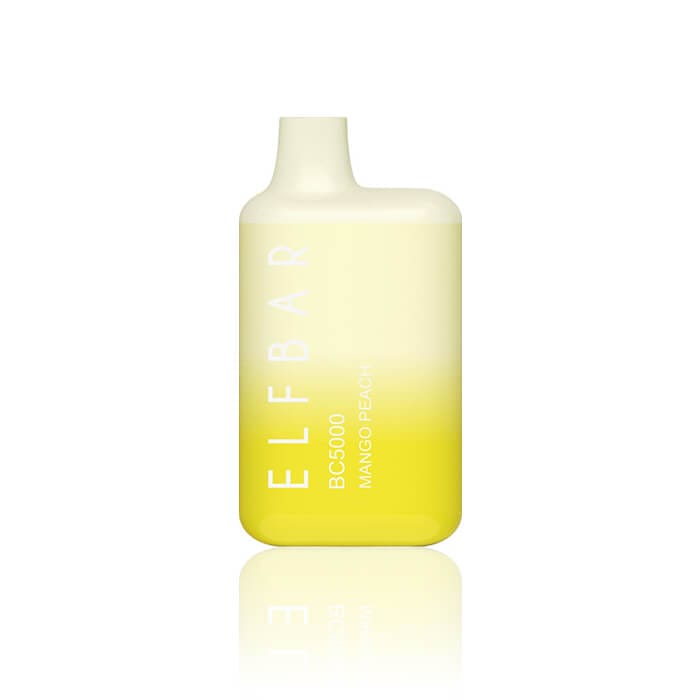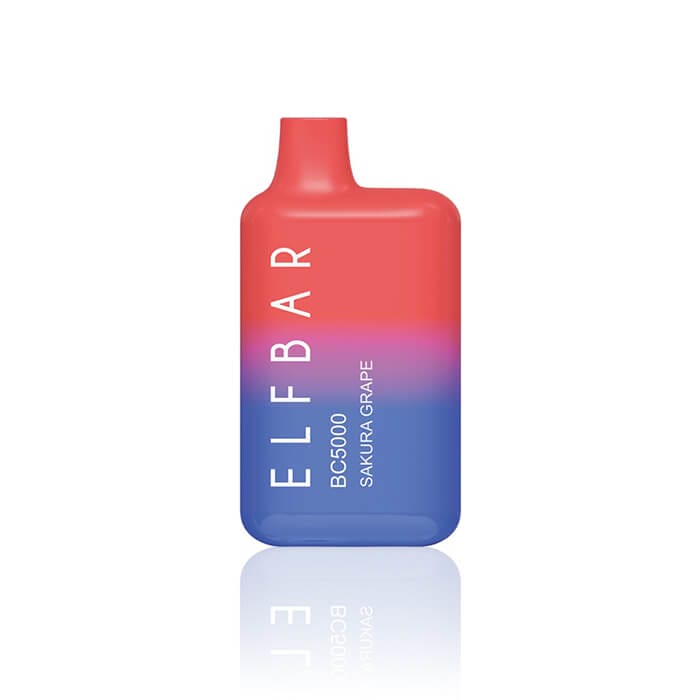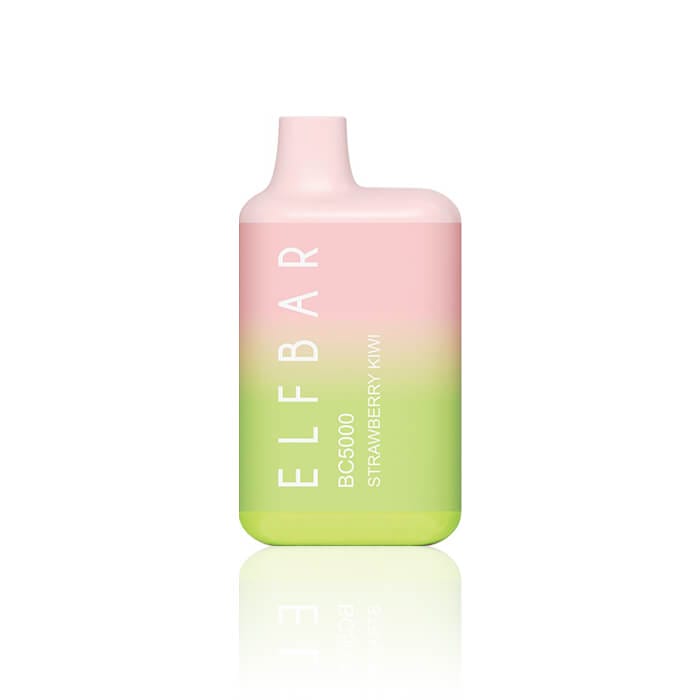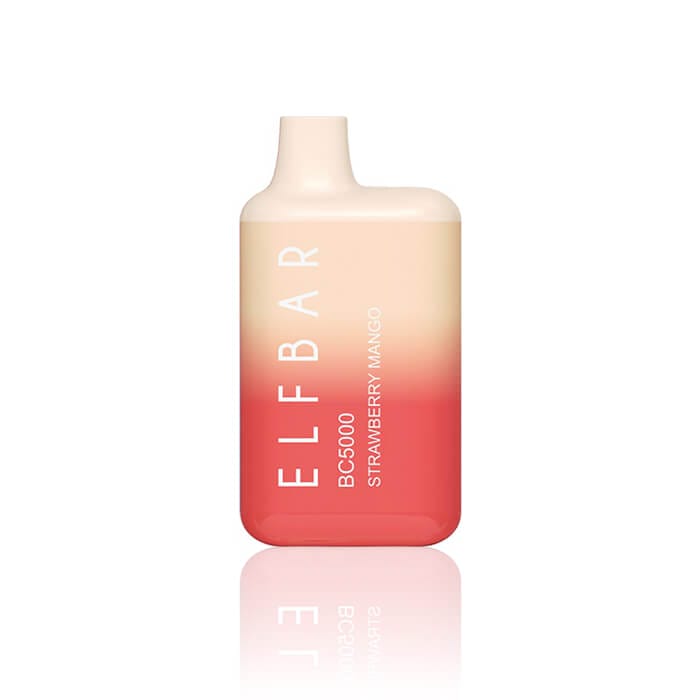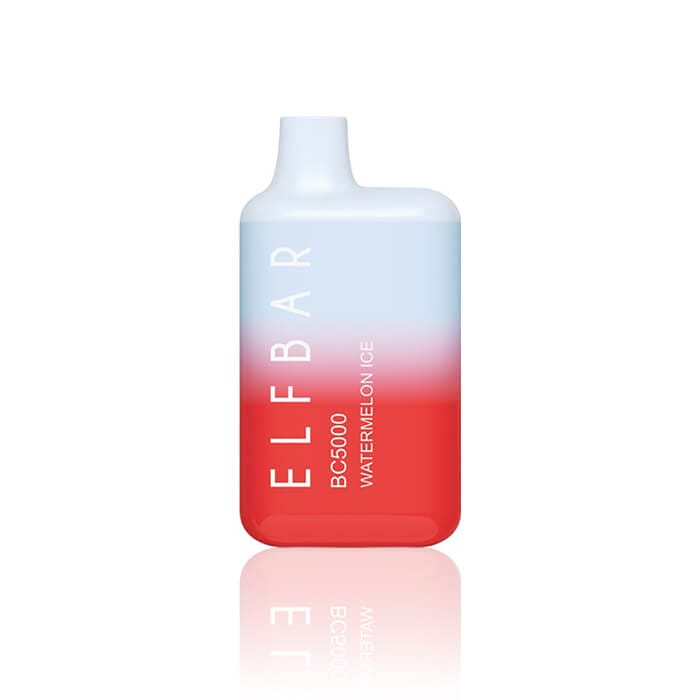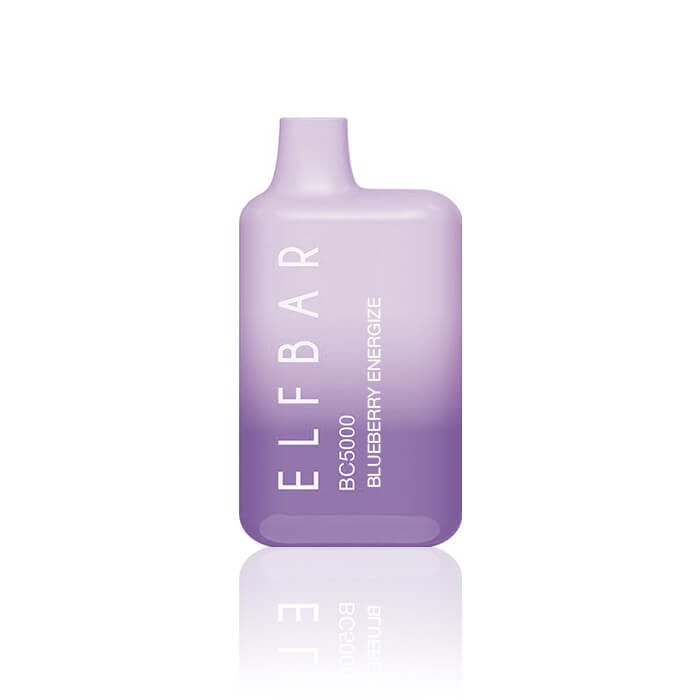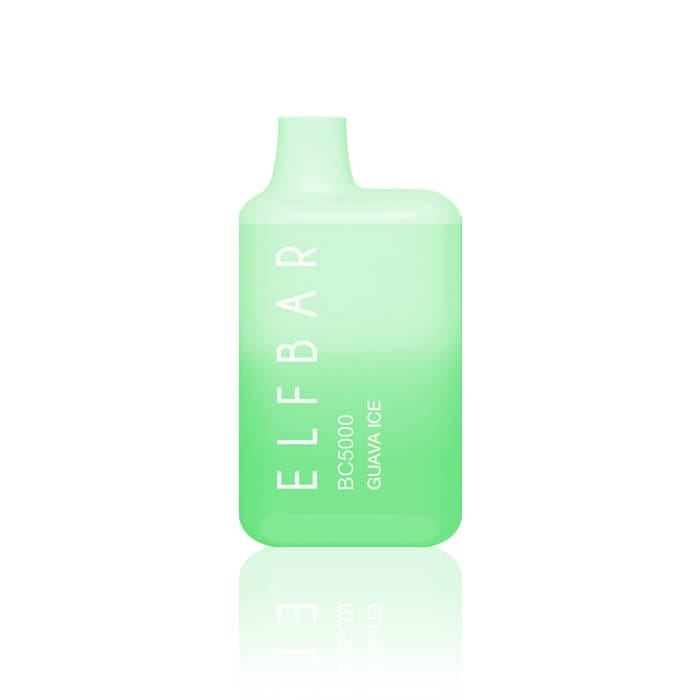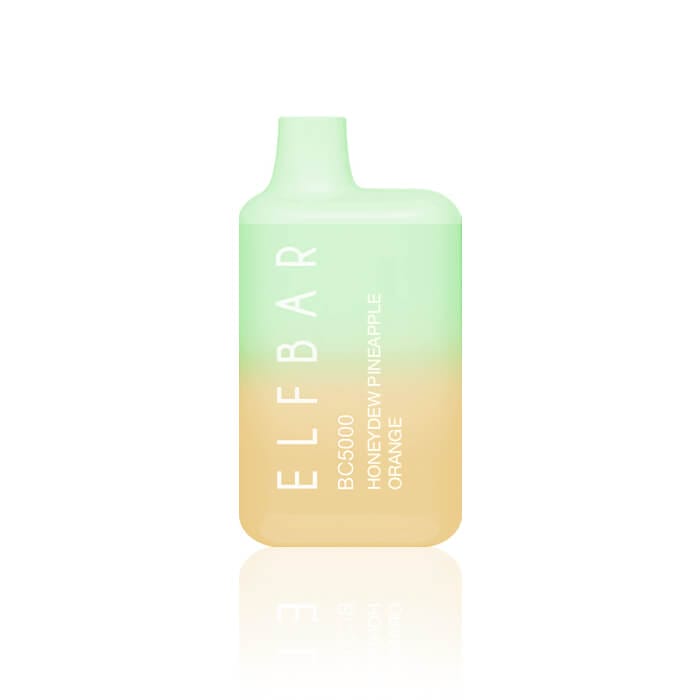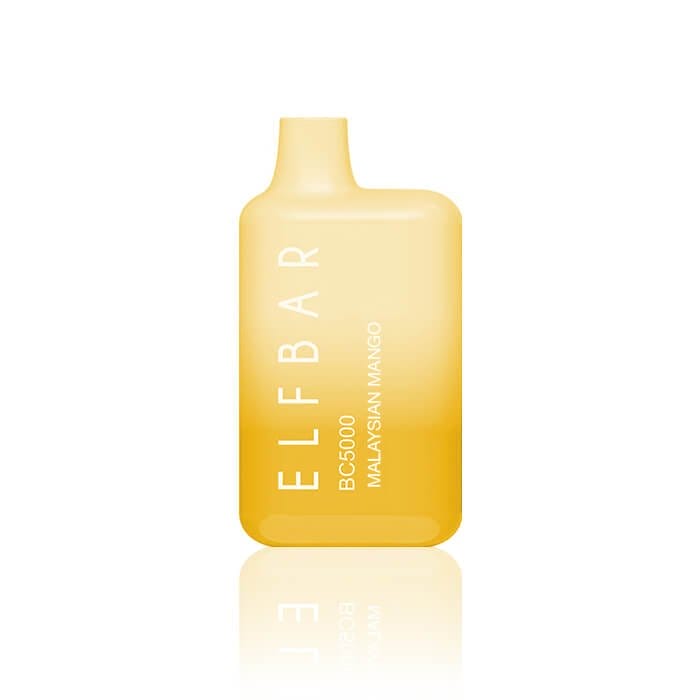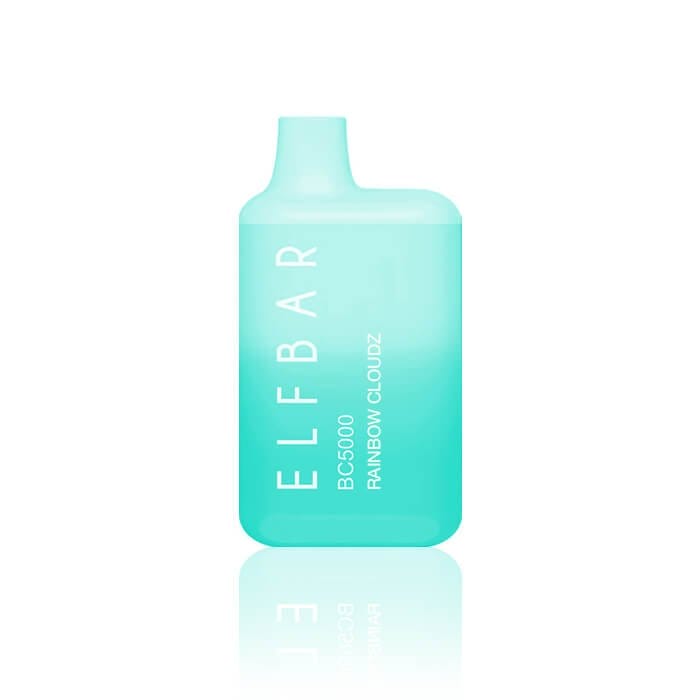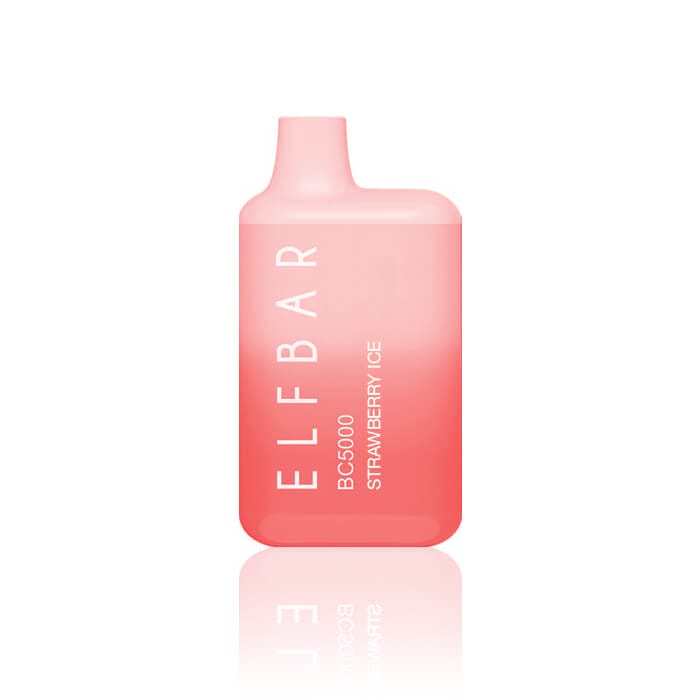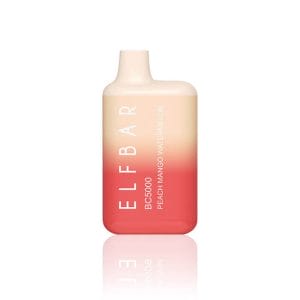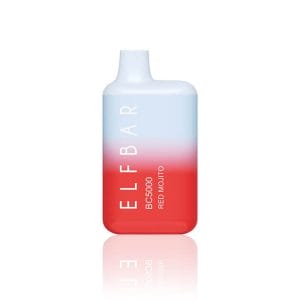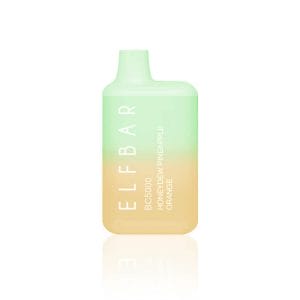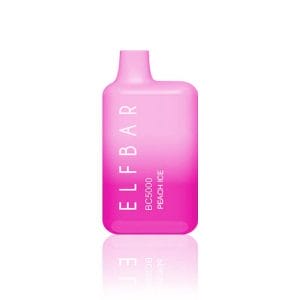 Elf Bar BC5000 Disposable
$16.95
The Elf Bar 5000 Disposable is just the disposable that you need. It has 5000 puffs per device and a 13mL capacity that will allow you to get the very best of the best flavors out there.
Description
The Elf Bar 5000 Disposable is something that dreams are made of. While it looks small, it carries so much power, you won't know what to do with it. The innovative look and bright colors make your vaping experience more enjoyable and fun. With up to 5000 puffs per device, a dual coil, and a 13mL capacity, you will be getting the best quality of flavors in the highest quality of disposables vapes.
Elf Bar BC5000 Disposable Features
5000 Puffs per Disposable
E-Liquid Capacity: 13ml
650mAh Battery
Dual Mesh Coils
5% (50mg) Strength Only
Flavors:
Strawberry Kiwi: A combo of tang that battles it out with sweetness between strawberry and kiwi.
Watermelon Ice: Ripe watermelon with a blast of ice.
Peach Mango Watermelon: Fun tropic flavors of peach and mango, wrapped around melon.
Strawberry Mango: Your favorite fresh strawberries surrounded by ripe mango.
Mango Peach: A superpower combo of mango and peach.
Kiwi Passionfruit Guava: A unique trio of kiwi, passionfruit, and guava.
Lemon Mint: A citrus lemon mixed with cool mint.
Blue Razz Ice: Your favorite blue raspberry flavor with cooling menthol.
Energy: Give yourself a kick of energy.
Cranberry Grape: A delightful fresh cranberry and grape combo.
Red Mojito: The mojito you always want and will be delighted to get.
Sakura Grape: Japanese grape that gives you a burst of flavors.
Strawberry Banana: Strawberry and bananas blended together.
Strawberry Kiwi: A blast of strawberries and kiwis.
Strawberry Mango: Strawberries mixed with ripe mangos.
Sweet Menthol: A cool whisper of menthol, with a bit of sugar.
Triple Berry Ice: Strawberry, blueberry, and Raspberry flavors with menthol.
Tropical Rainbow Blast: Wild berries with tropical rainbow candy.
Passionfruit Orange Guava: Passionfruit, oranges, and guava flavors.
Watermelon Cantaloup Honeydew: Watermelon, cantaloup, and honeydew all mixed together.
Mango Peach Apricot: Mango, peach, and apricot put together in one fruity flavor.
Blueberry Energize: A tart blueberry flavor.
Green Apple: Bunches of tart green apples.
Strawberry Pina Colada: Strawberries and pina colada mixed into one delicious drink.
Malaysian Mango: Your favorite Malaysian mango in a sweet vape juice.
Peach Ice: Juicy peaches with icy menthol.
Strawberry Ice: Ripe strawberries with cool menthol.
Guava Ice: A beautiful juicy guava with menthol.
Honeydew Pineapple Orange: Honeydew, pineapples, and oranges all in one juice.
Rainbow Cloudz: A mix of yogurt blend, and mixed berries and fruit.
Peach Mango Watermelon: Peaches, mangos, and watermelon blended together.
Mango Peach: Ripe mangos and juicy peaches.
Lemon Mint: Sour lemons and minty fresh.
Additional information
| | |
| --- | --- |
| Brand | Elf Bar |
| Flavor | Blue Razz Ice, Blueberry Energize, Clear, Cranberry Grape, Cuba Cigar, Energy, Grape Energy, Green Apple, Guava Ice, Gumi, Honeydew Pineapple Orange, Kiwi Passion Fruit Guava, Lemon Mint, Malaysian Mango, Mandarin Lime, Mango Peach, Mango Peach Apricot, Mint Tobacco, Passionfruit Orange Guava, Peach Berry, Peach Ice, Peach Mango Watermelon, Pineapple Coconut Ice, Pineapple Strawnana, Rainbow Candy, Rainbow Cloudz, Red Mojito, Sakura Grape, Sour Candy, Strawberry Banana, Strawberry Cream, Strawberry Ice, Strawberry Kiwi, Strawberry Mango, Strawberry Pina Colada, Strazz, Summer Time, Sweet Menthol, Triple Berry Ice, Tropical Rainbow Blast, Watermelon Bubble Gum, Watermelon Cantaloupe Honeydew, Watermelon Ice |
FAQs