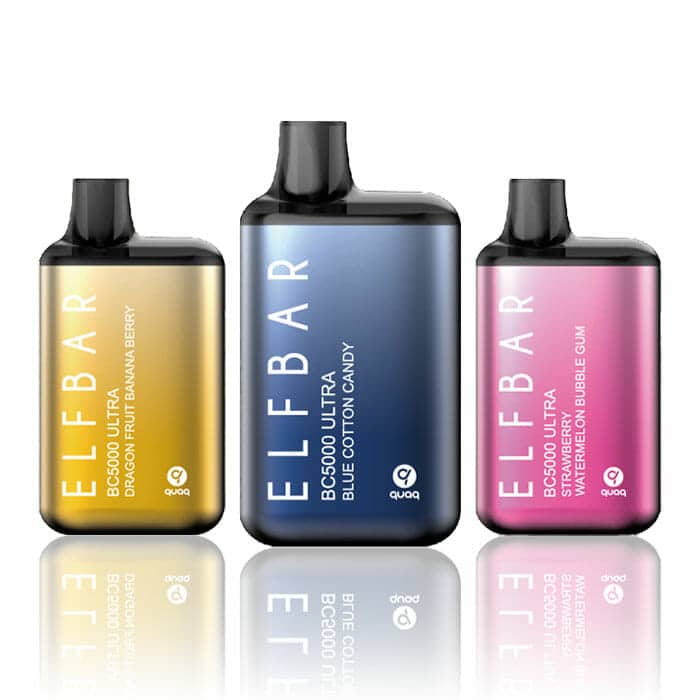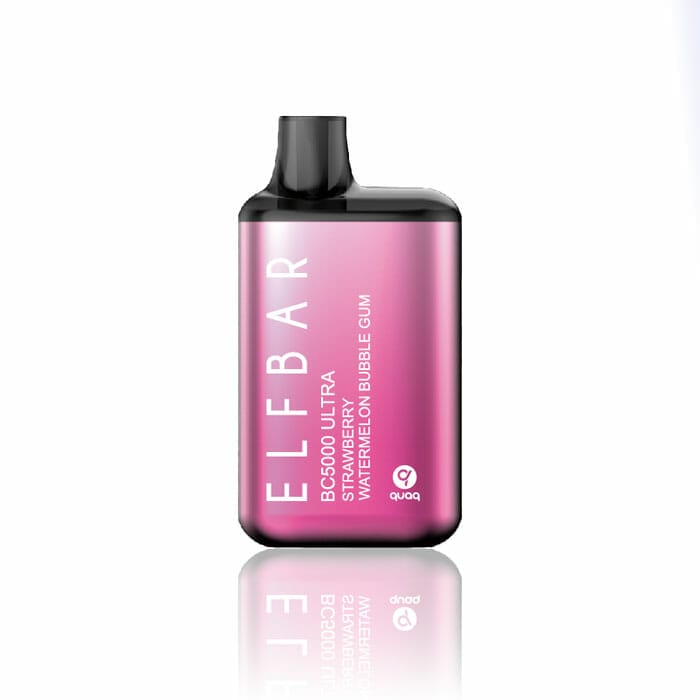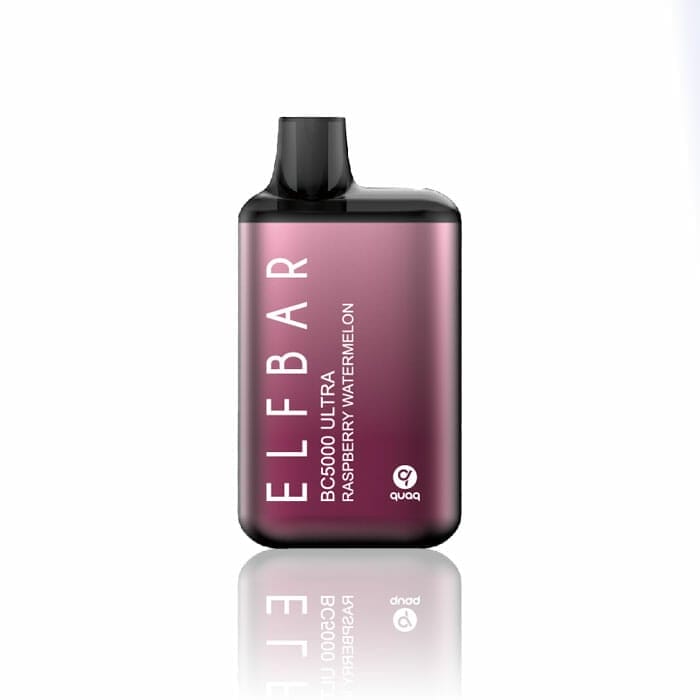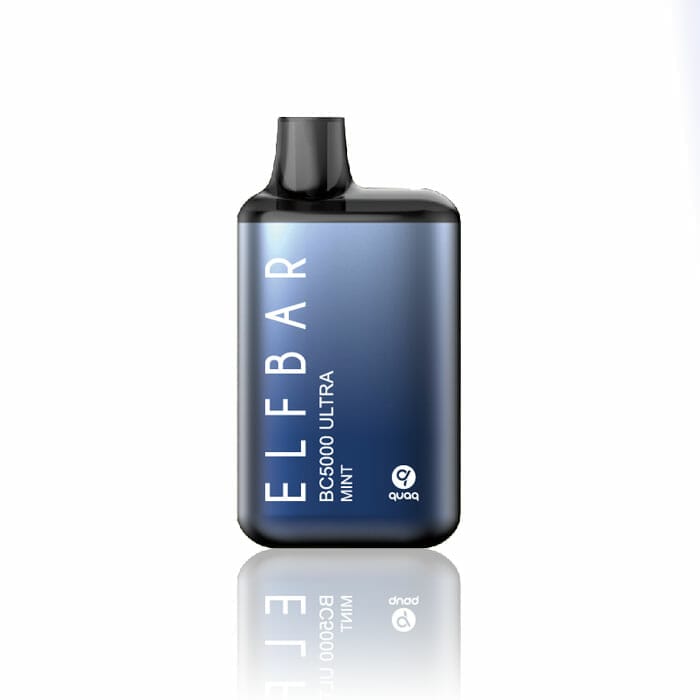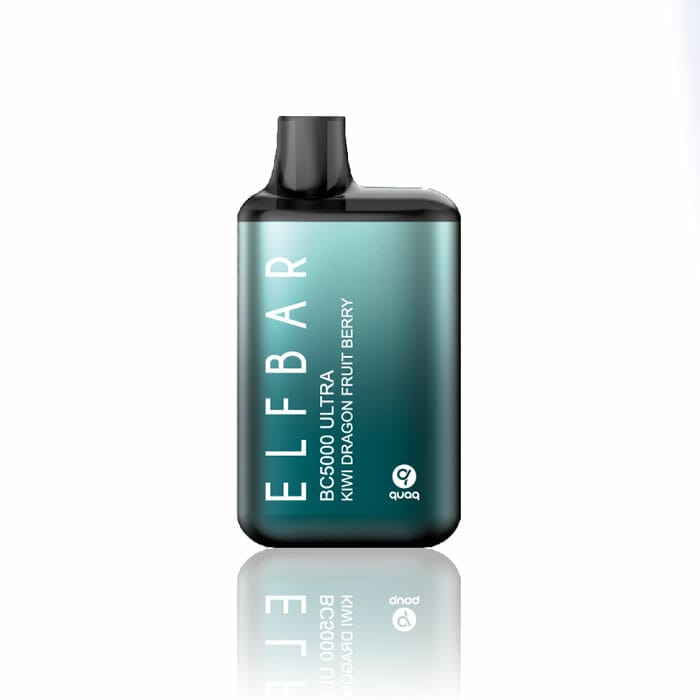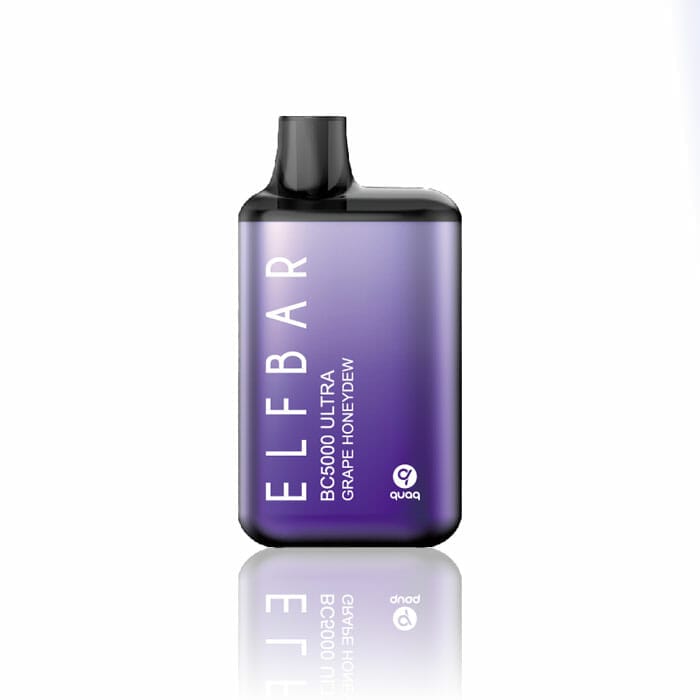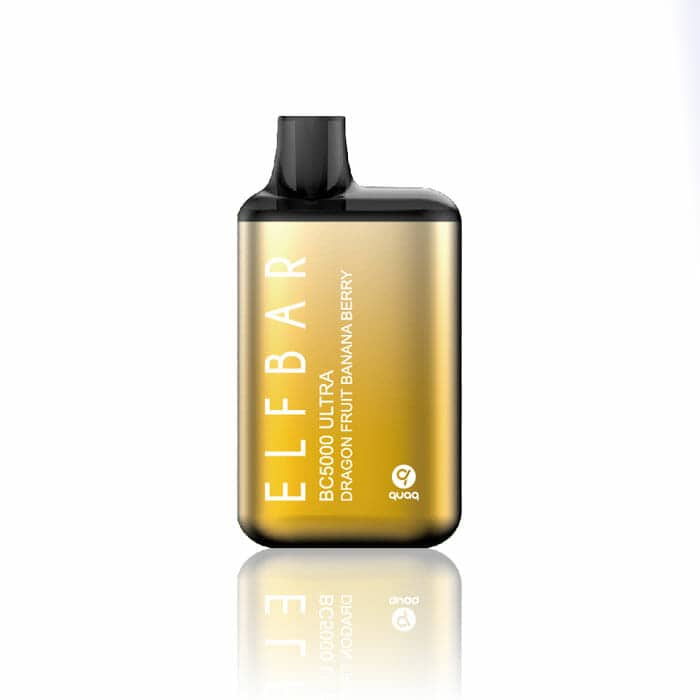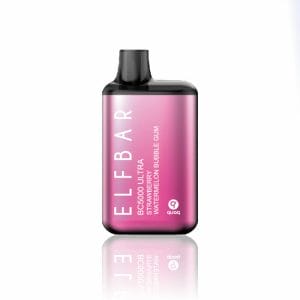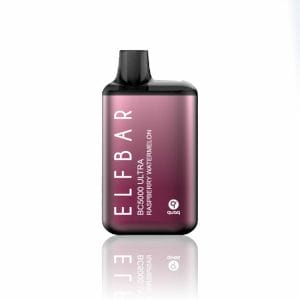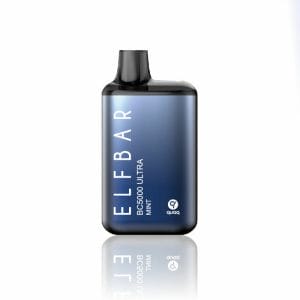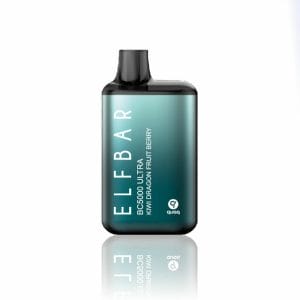 Elf Bar BC5000 Ultra Disposable
$17.95
The Elf Bar BC5000 Ultra Disposable is everything you could want in a beautiful tank. Enjoy the 13mL prefilled tank, 5% nicotine, and 5000 puffs.
Description
The Elf Bar BC5000 Ultra Disposable is the next exceptionally aesthetic disposable. Take your game up a notch with the 13mL prefilled tank, 5% nicotine concentration, and 5000 puffs that delivers delicious and strong flavor. This Elf Bar will delight your tastebuds and last you a long time.
Elf Bar Ultra Disposable Specs
13mL Prefilled E-Liquid Capacity

Integrated 650mAh Battery

5% (50mg) Nicotine Strength

Approximately 5000 Puffs

Dual Mesh Heating Elements

Draw-Activated Firing Mechanism
Flavors:
Tobacco: Your favorite flavor of earthy and expensive tobacco.
Blue Cotton Candy: Blue raspberry cotton candy fluff.
Blue Razz Ice: Blue raspberry with an icy ending of menthol.
Dragon Fruit Banana Berry: Dragon fruit with bananas and your favorite berries.
Raspberry Watermelon: Raspberries and juicy watermelon.
Grape Honeydew: Ripe grapes and sticky honeydew.
Strawberry Mango: Strawberries and mangos, freshly picked.
Kiwi Dragonfruit Berry: Kiwi, dragonfruit, and berries all blended together.
Watermelon Ice: The perfect slice of watermelon with menthol.
Strawberry Watermelon Peach: Strawberries, watermelon, and peach for a summertime blast.
Orange Soda: Your favorite orange fizzy drink.
Kiwi Passion: Kiwi and passionfruit flavors.
Tropical Rainbow Blast: Tropical flavors mixed with your favorite rainbow candy.
Mint: Fresh mint that will taste as great as your breath smells.
Strawberry Watermelon Bubblegum: Strawberry, watermelon, and bubblegum in one huge flavor blast.
Additional information
| | |
| --- | --- |
| Flavor | Blue Cotton Candy, Blue Razz Ice, Dragon Fruit Banana Berry, Grape Honeydew, Kiwi Dragon Fruit Berry, Kiwi Passion Fruit Guava, Mint, Orange Soda, Raspberry Watermelon, Strawberry Mango, Strawberry Watermelon Bubblegum, Strawberry Watermelon Peach, Tobacco, Tropical Rainbow Blast, Watermelon Ice |
| Brand | Elf Bar |
| Nicotine Level | |
FAQs