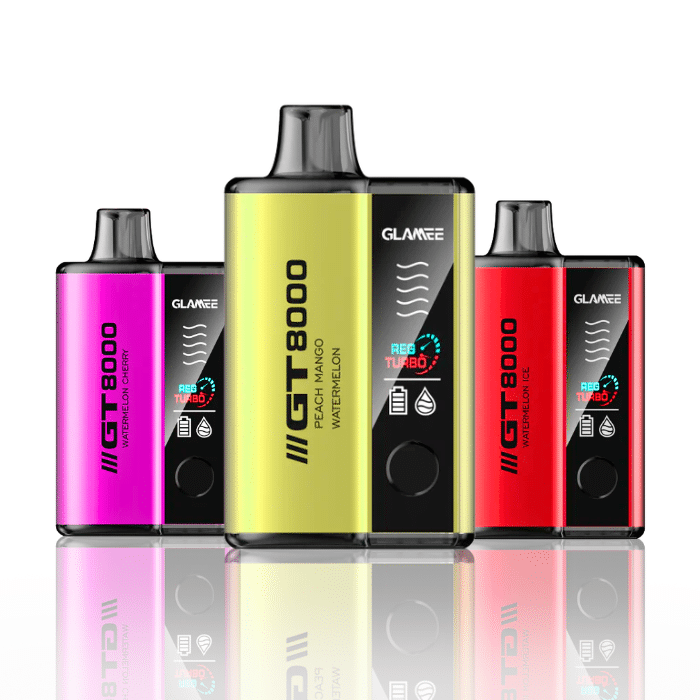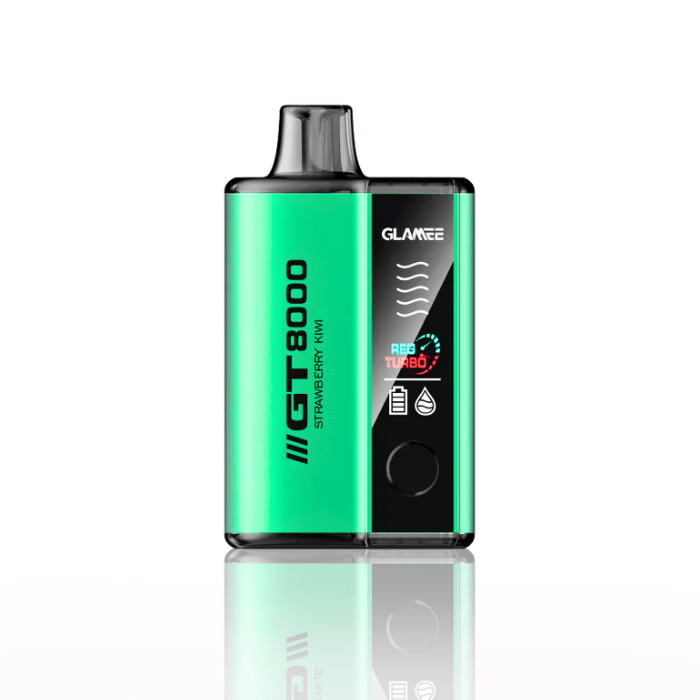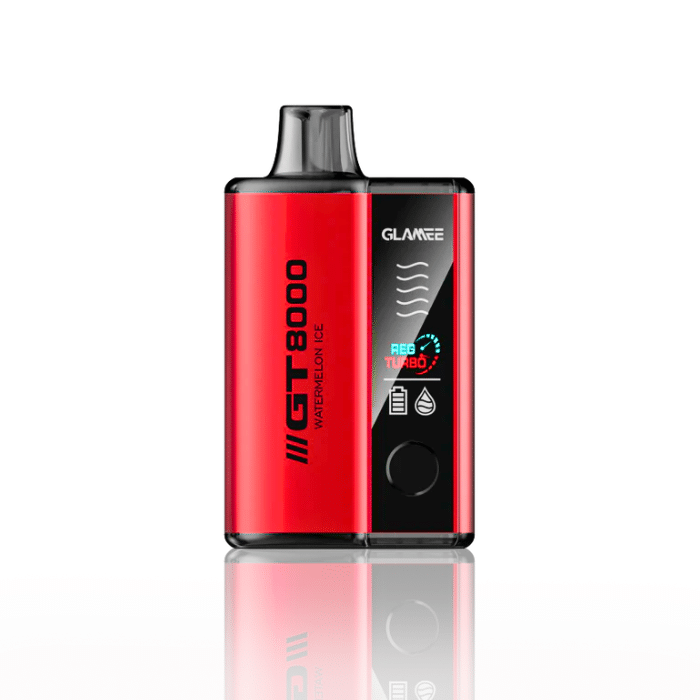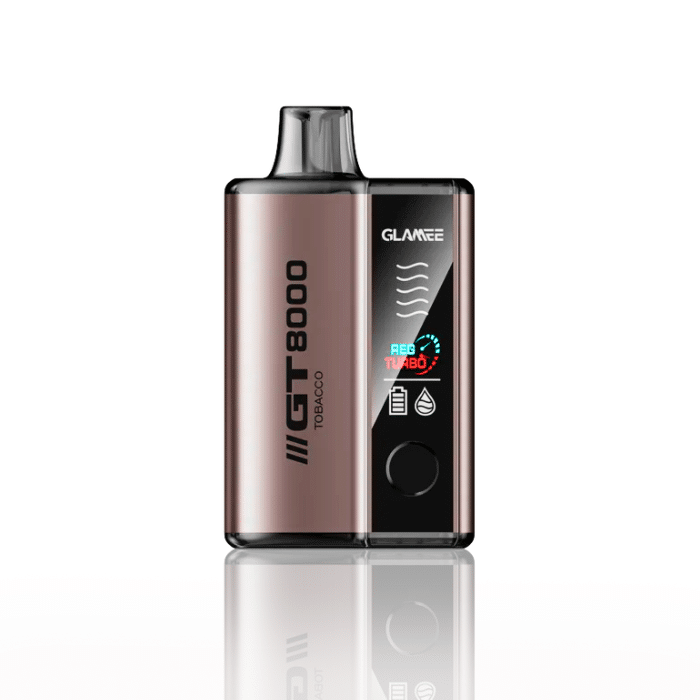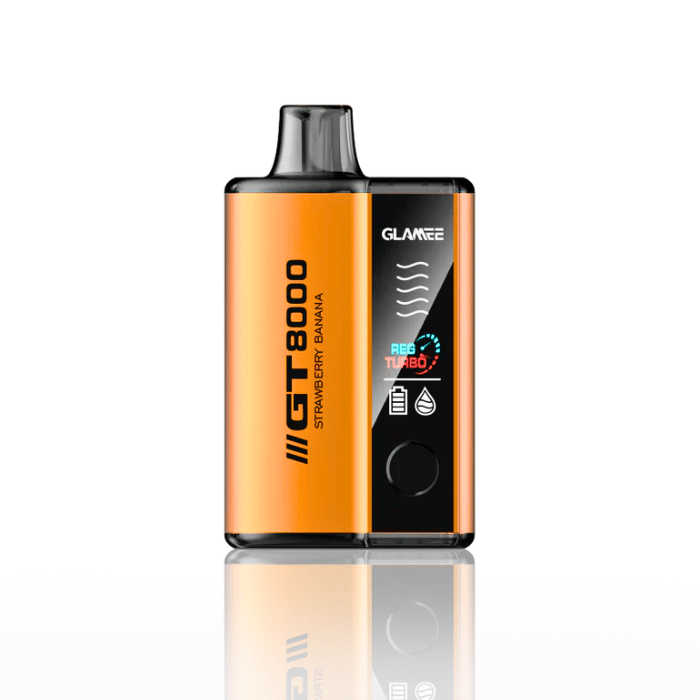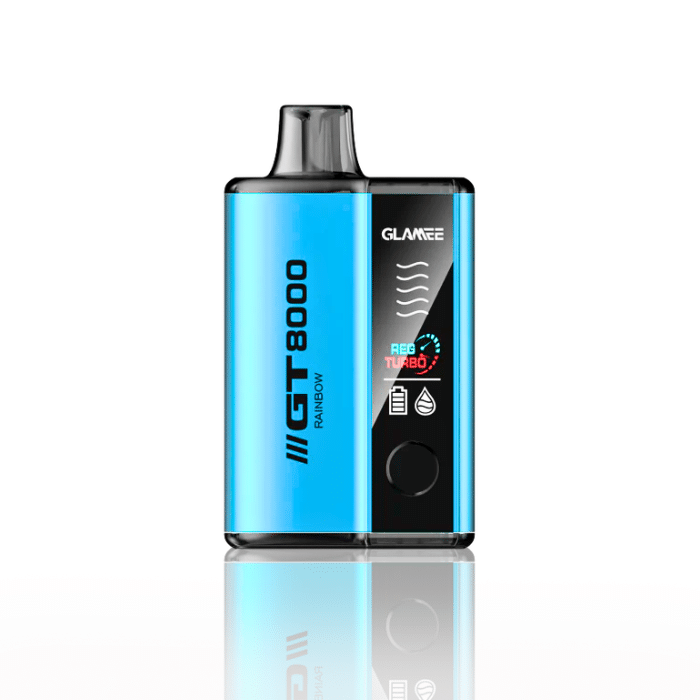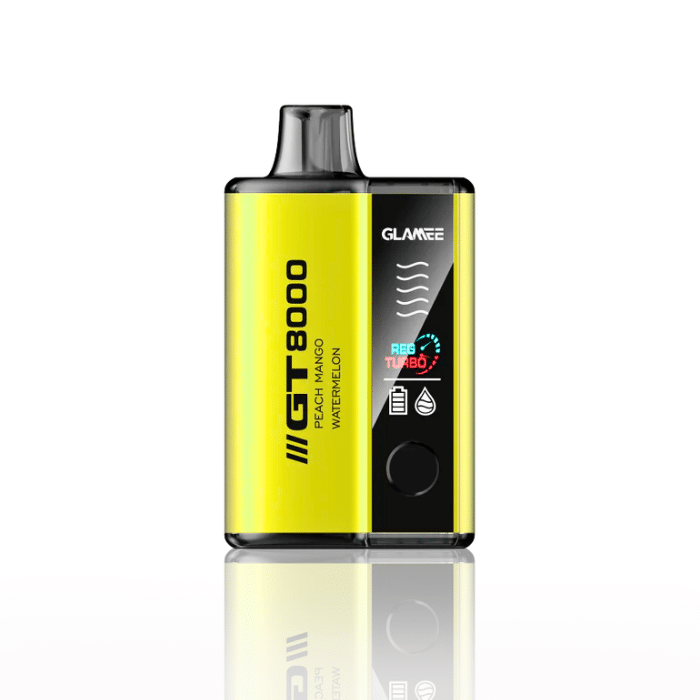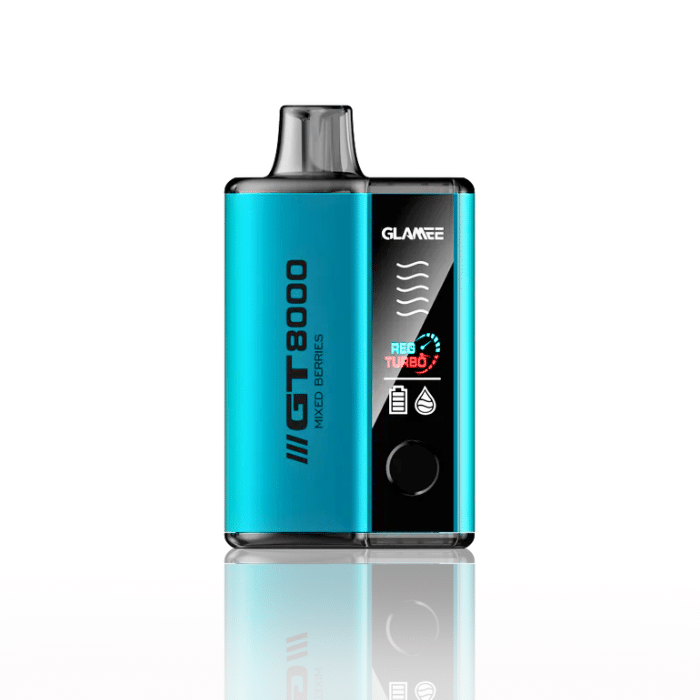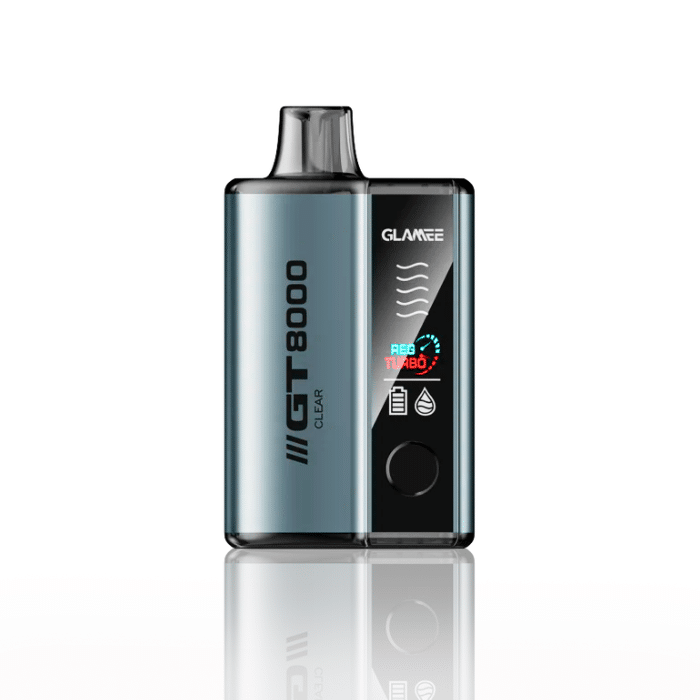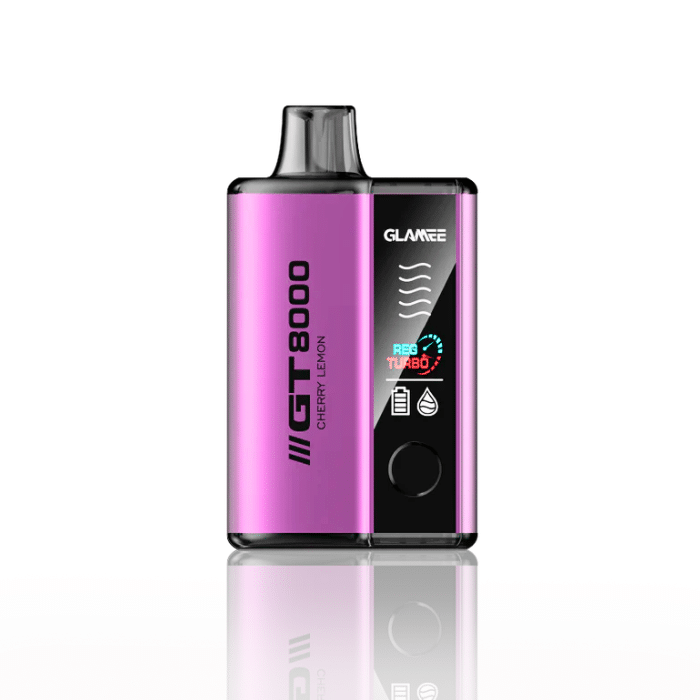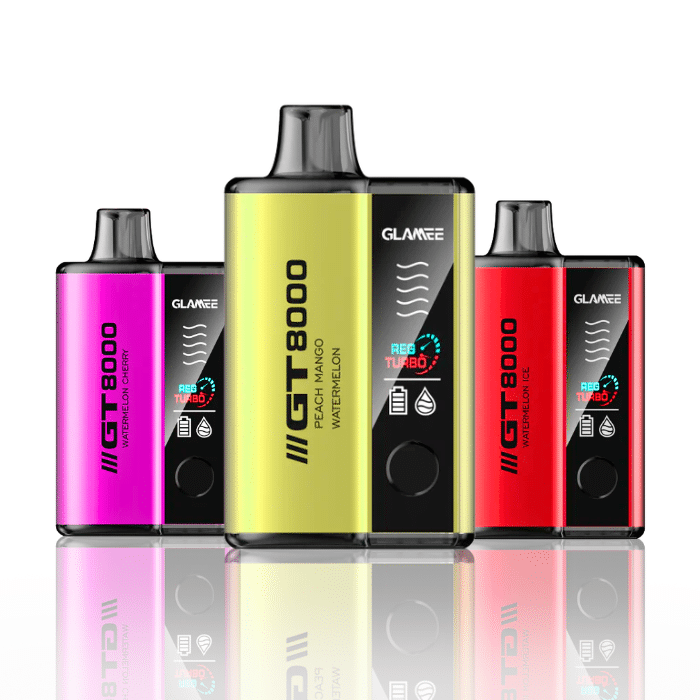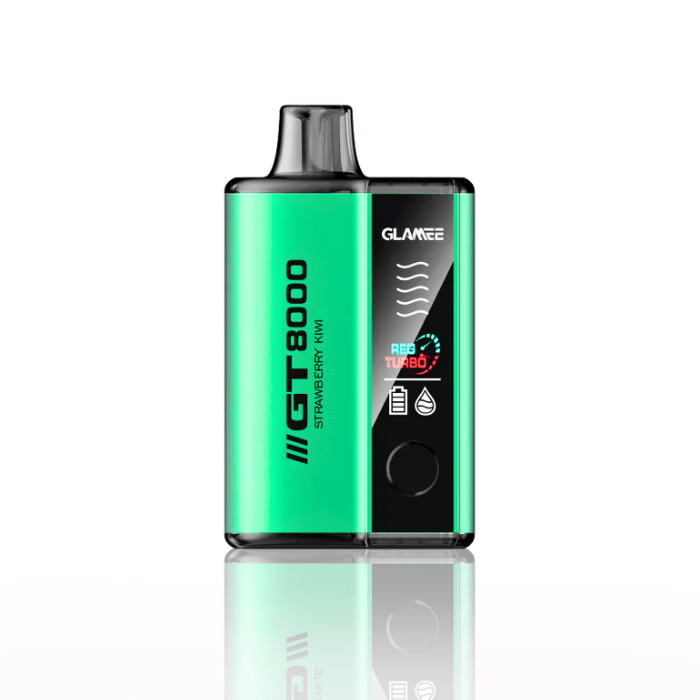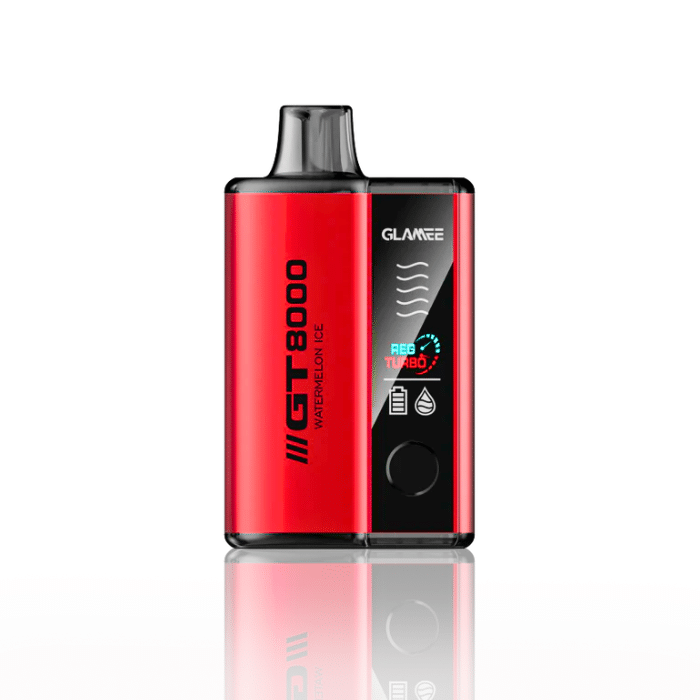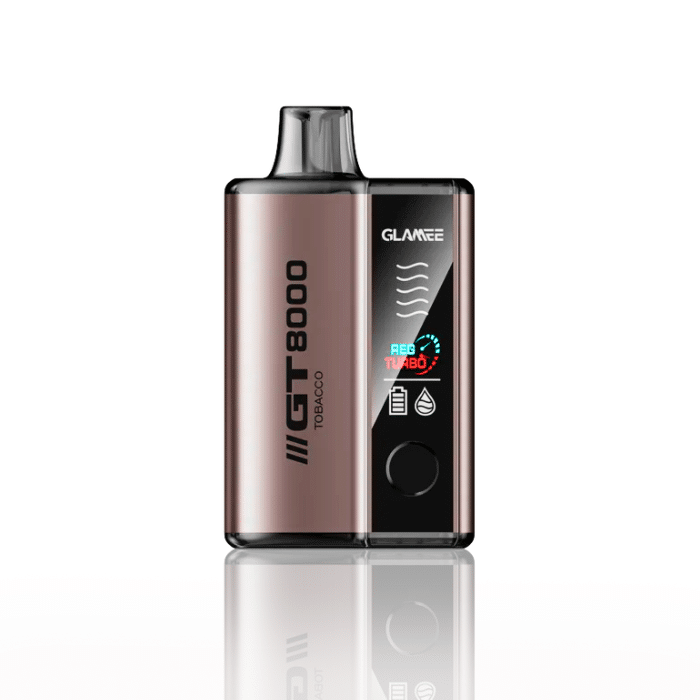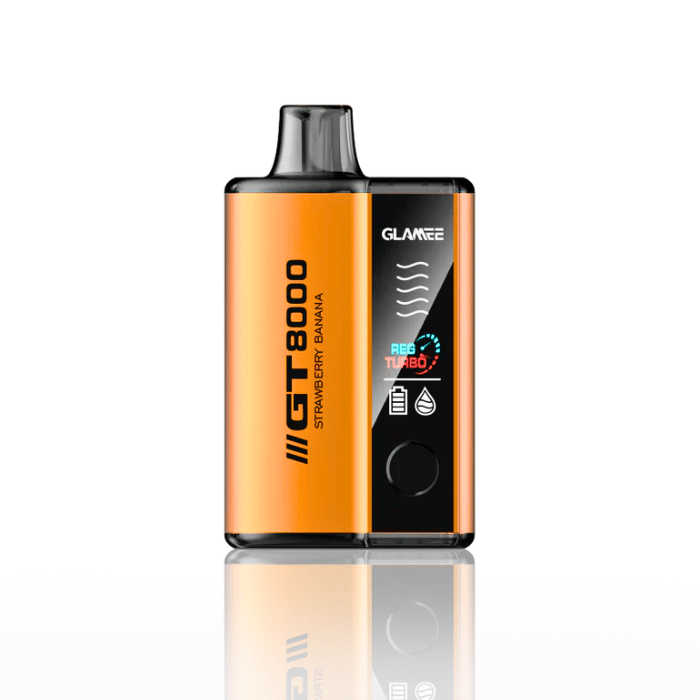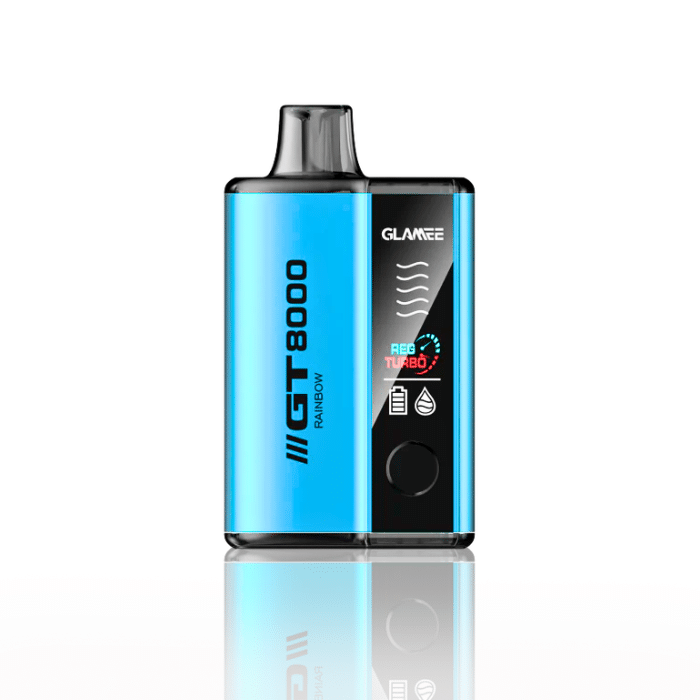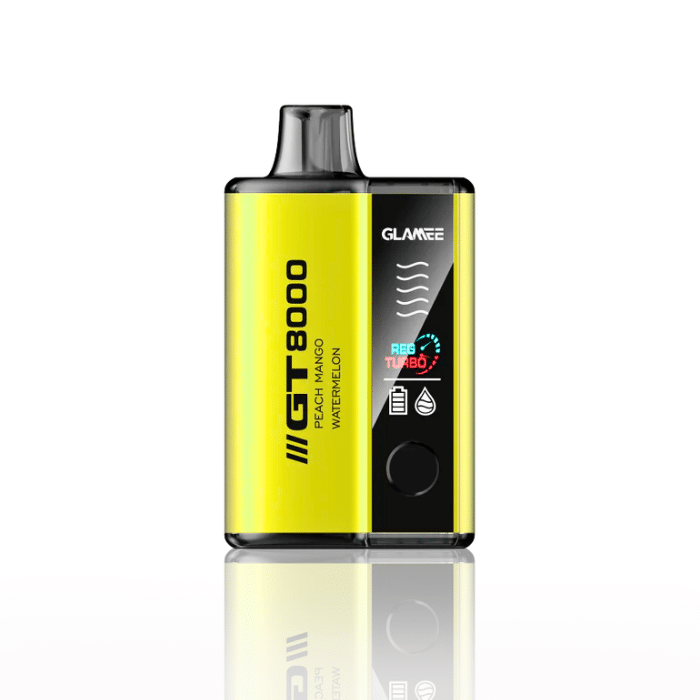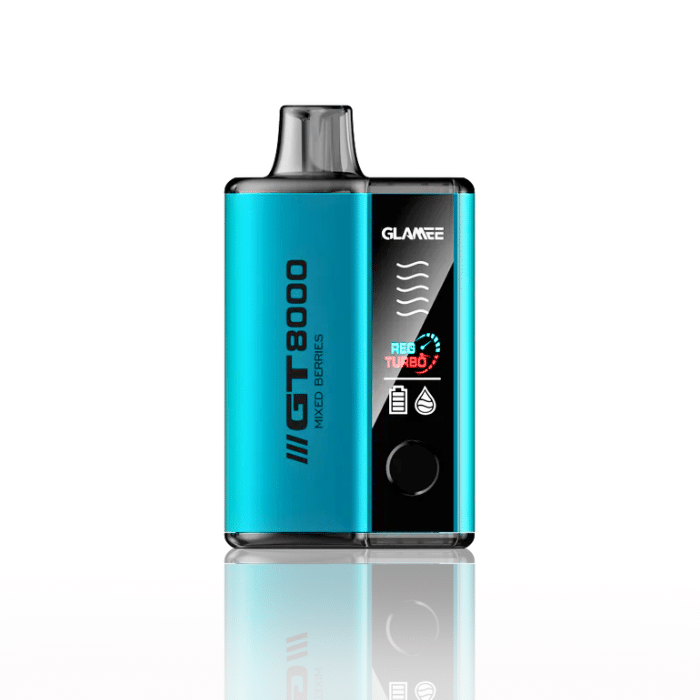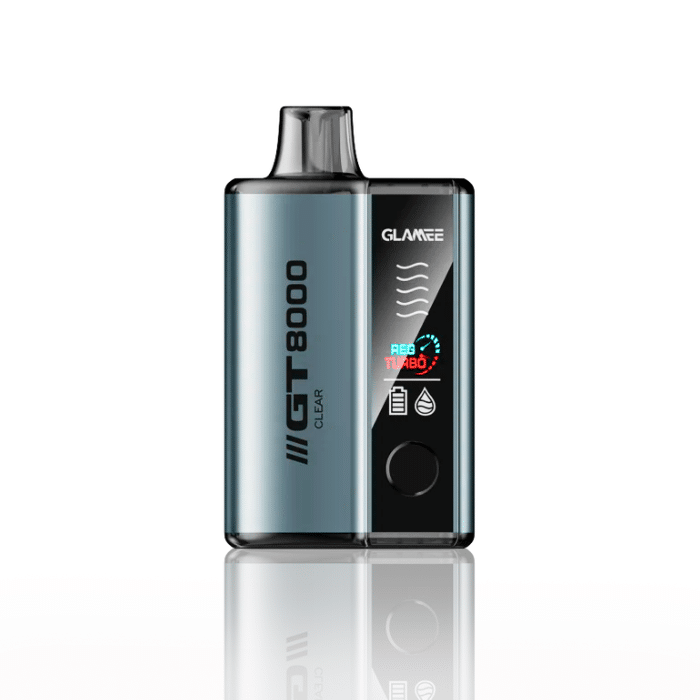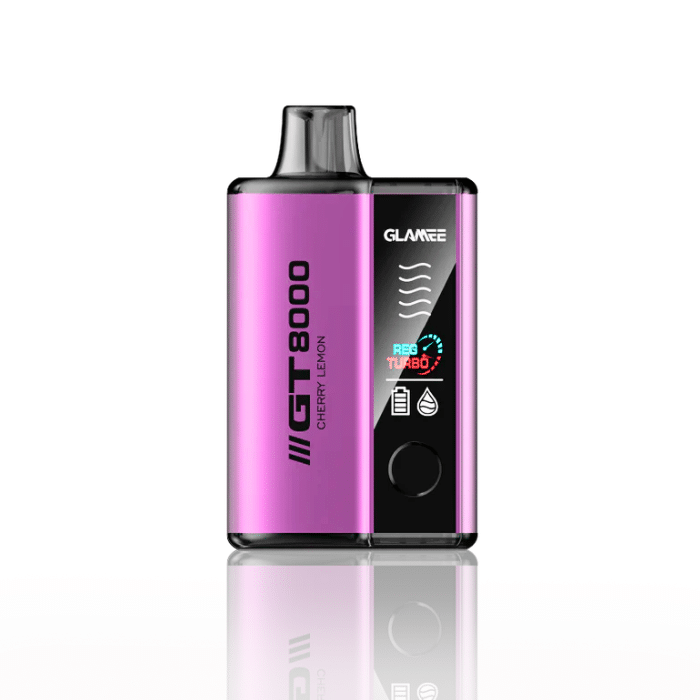 Glamee GT8000 Disposable Vape
$16.95
The Glamee GT8000 Disposable Vape is a top-tier choice, pre-filled with 16mL e-liquid and providing approximately 8000 puffs. The Glamee Vape comes with a 550mAh Type-C rechargeable battery and an adjustable coil mode for a custom vaping experience.
Deal Of The Week
Geek Vape Raz CA6000 Disposable
Description
The Glamee GT8000 Disposable Vape is an outstanding choice for those who seek a high-quality vaping experience. Pre-filled with 16mL of e-liquid and a 5% salt nicotine concentration, this device, powered by a 550mAh Type-C rechargeable battery, ensures an unparalleled vaping journey that lasts for approximately 8000 puffs.
Glamee GT8000 Disposable Vape Specs:
5% (50mg) Salt Nicotine by Volume.
16mL Pre-filled E-Liquid.
Approximately 8000 Puffs Per Device.
550mAh Type-C Rechargeable Battery.
Disposable – Non-Refillable & Non-Rechargeable.
REG – Single Mesh Coil Mode.
TURBO – Dual Mesh Coil Mode.
Digital Battery & E-Liquid Display Screen.
Flavors
Blue Razz Ice: The tantalizing flavor of blue raspberries with a cool finish.
Blueberry Raspberry Lemon: A flavorful blend of sweet blueberries, tart raspberries, and fresh lemon.
Cherry Lemon: A zingy mix of tart cherries and tangy lemon.
Clear: A pure, unflavored vaping sensation.
Cool Mint: A refreshing taste of cool mint.
Mixed Berries: A delightful medley of mixed berries.
Peach Ice: Juicy peach flavor with an icy finish.
Peach Mango Watermelon: Tropical fusion of peaches, mangoes, and watermelon.
Rainbow: A mix of multiple flavors in a single puff.
Strawberry Banana: Classic combo of sweet strawberries and creamy bananas.
Strawberry Kiwi: Refreshing mix of sweet strawberries and tangy kiwi.
Strawberry Watermelon: Blend of juicy strawberries and refreshing watermelon.
Tobacco: Robust flavor of tobacco for traditionalists.
Watermelon Cherry: Refreshing mix of watermelon and sweet cherries.
Watermelon Ice: Cool taste of watermelon with an icy twist.
Additional information
| | |
| --- | --- |
| Brand | Glamee |
| Flavor | Blue Razz Ice, Blueberry Raspberry Lemon, Cherry Lemon, Clear, Cool Mint, Mixed Berries, Peach Ice, Peach Mango Watermelon, Rainbow, Strawberry Banana, Strawberry Kiwi, Strawberry Watermelon, Tobacco, Watermelon Cherry, Watermelon Ice |
| Nicotine Level | |
FAQs