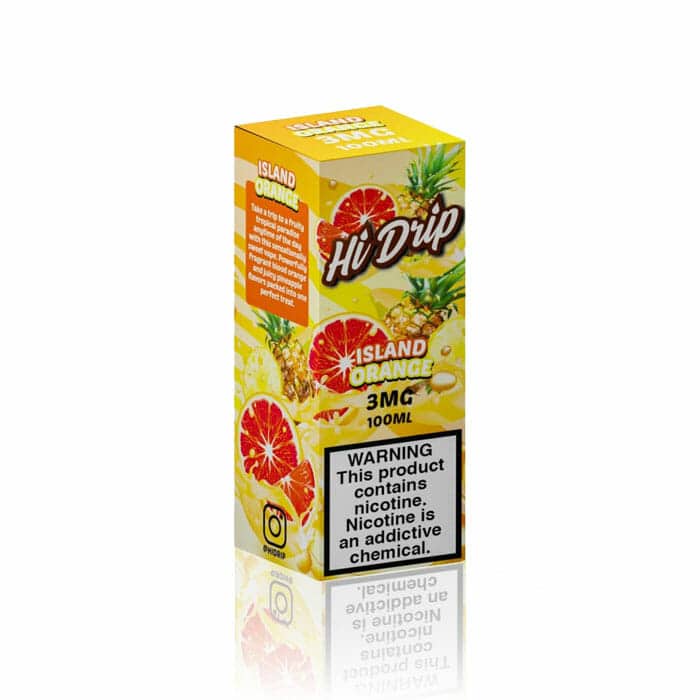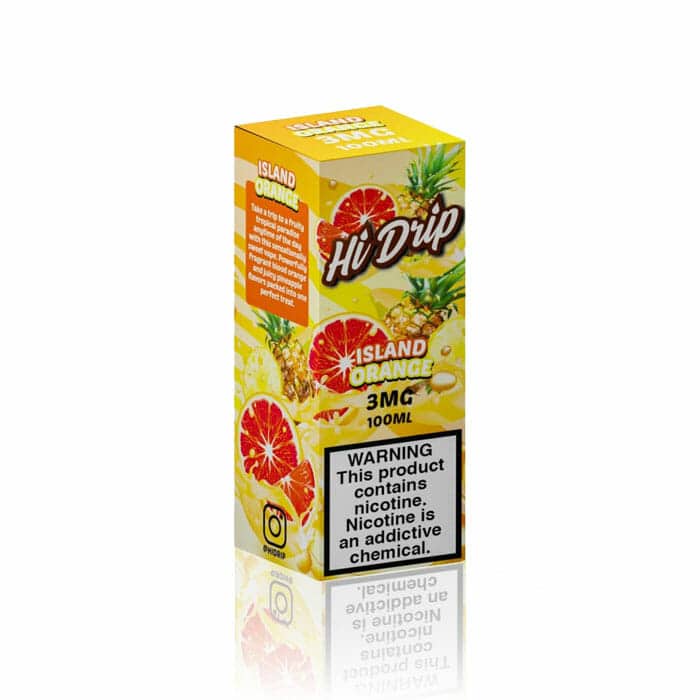 Hi-Drip – Island Orange (Blood Orange Pineapple) 100ml
$14.95
Hi-Drip Blood Orange Pineapple is a trip to a fruity tropical paradise with this delicious sweet candy vape. Powerfully sensational blood orange and juice pineapple flavors packed into one perfect candy chew.
Description
Hi-Drip – Island Orange formerly (Blood Orange Pineapple) 100ml
VG/PG: 70/30
Available in a 100mL bottle in 0mg, 3mg, and 6mg nicotine levels.
Additional information
| | |
| --- | --- |
| Nicotine Level | |
| Brand | Hi-Drip |
| Volume | 100ml |
| E-liquid Type | E-Juice |
| Flavor Category | Candy, Fruits |
FAQs