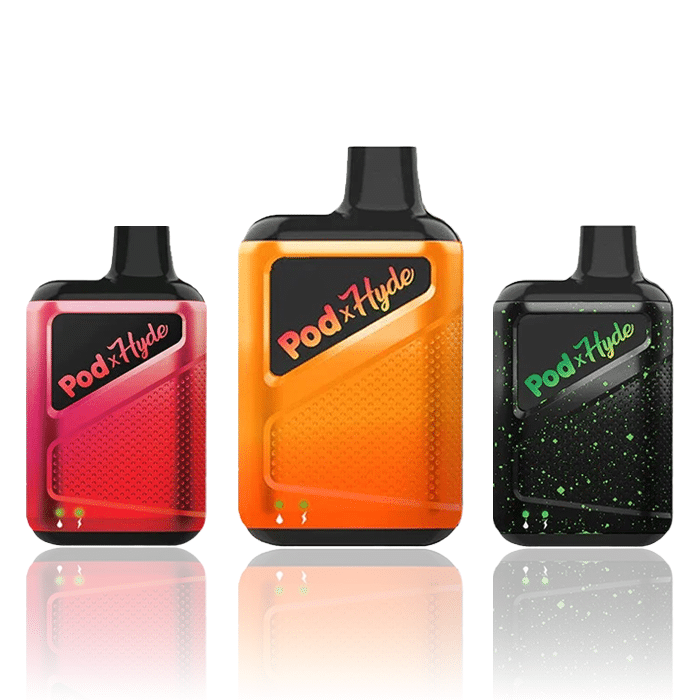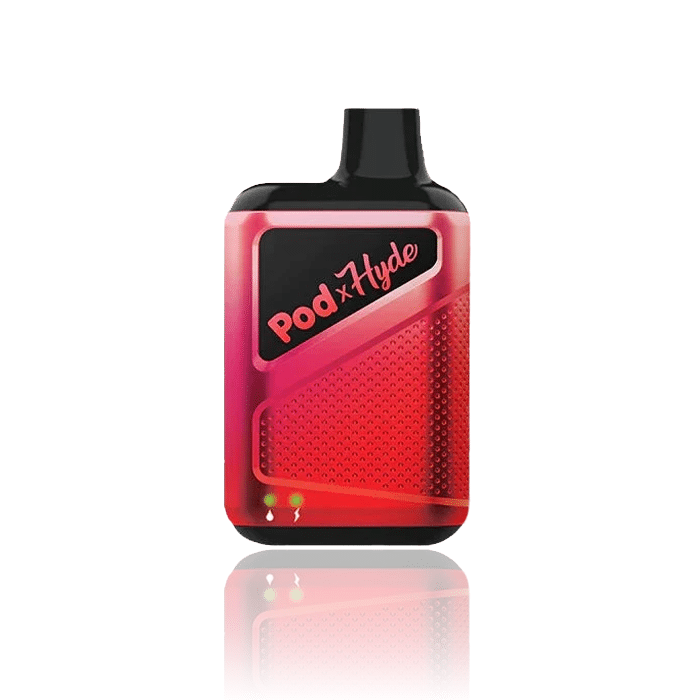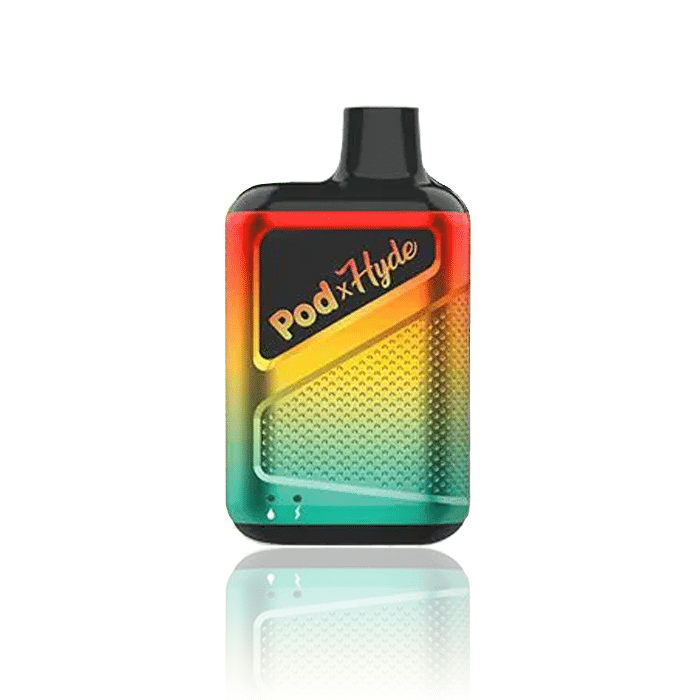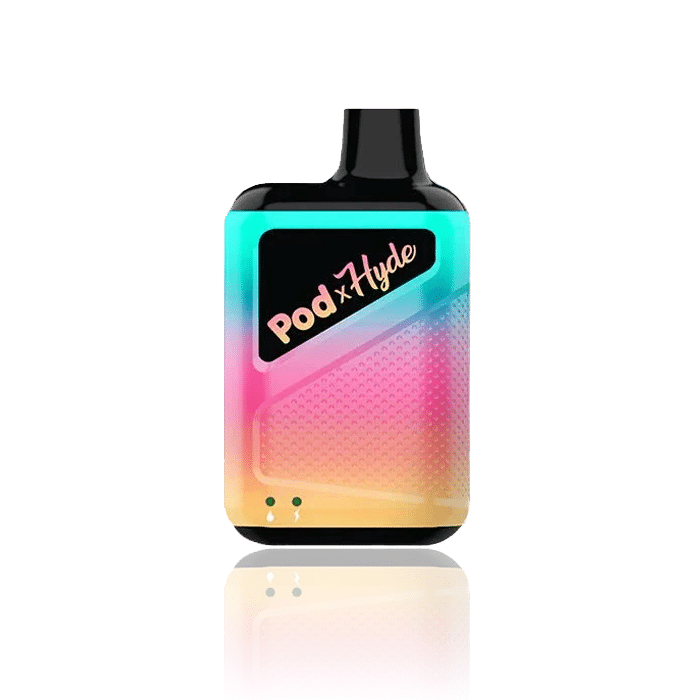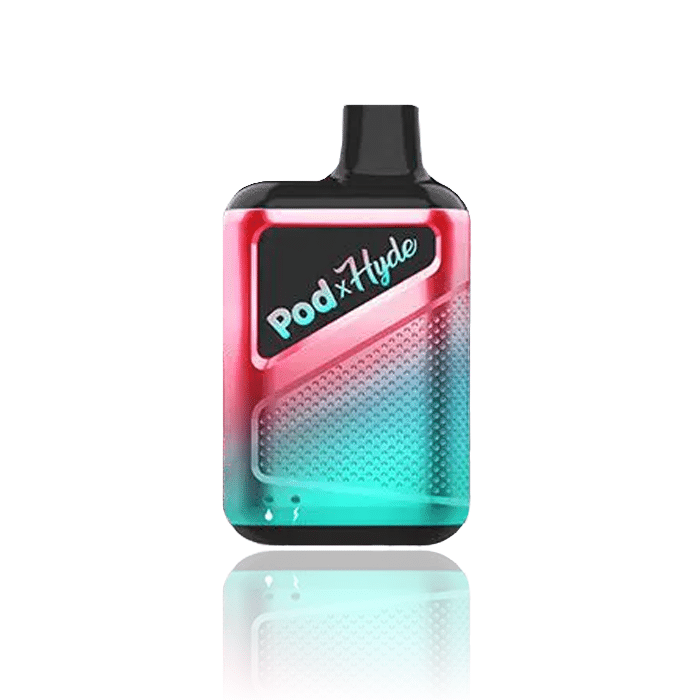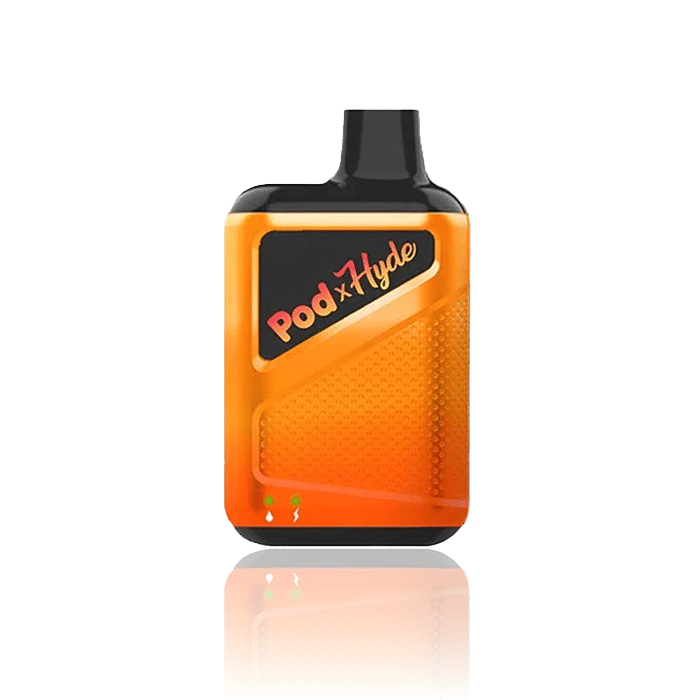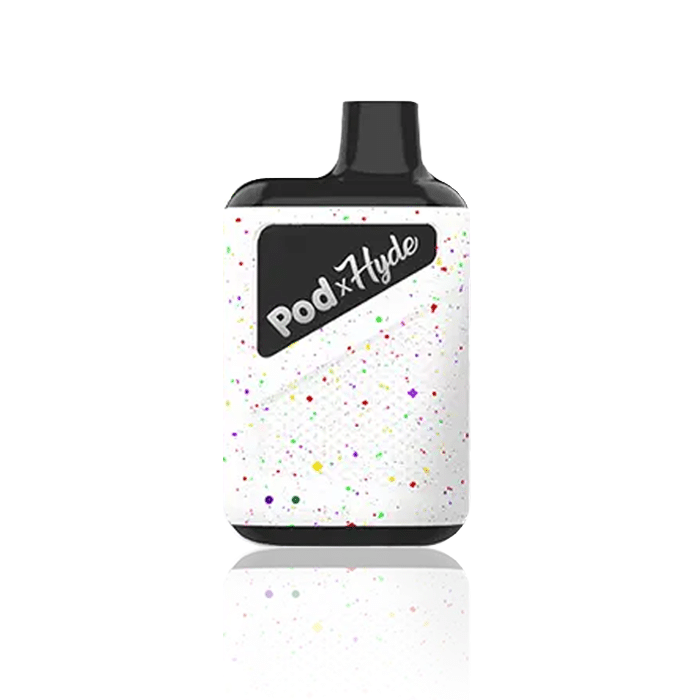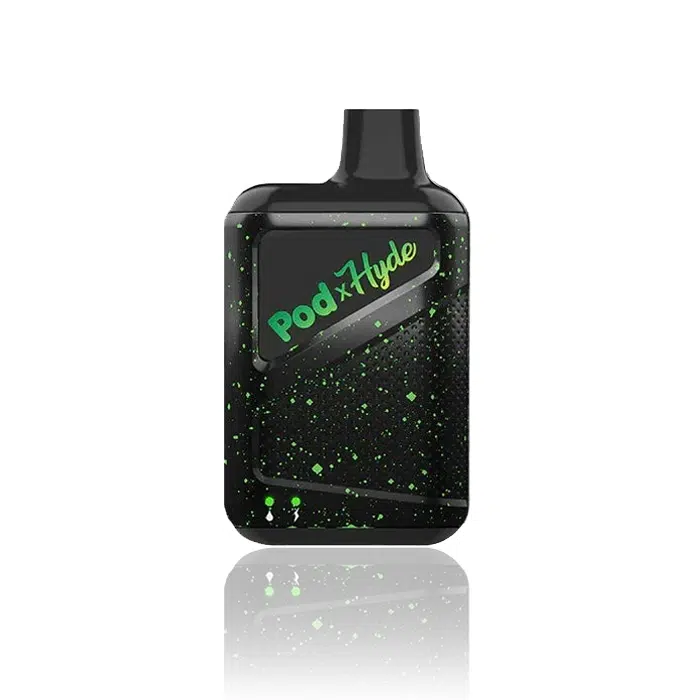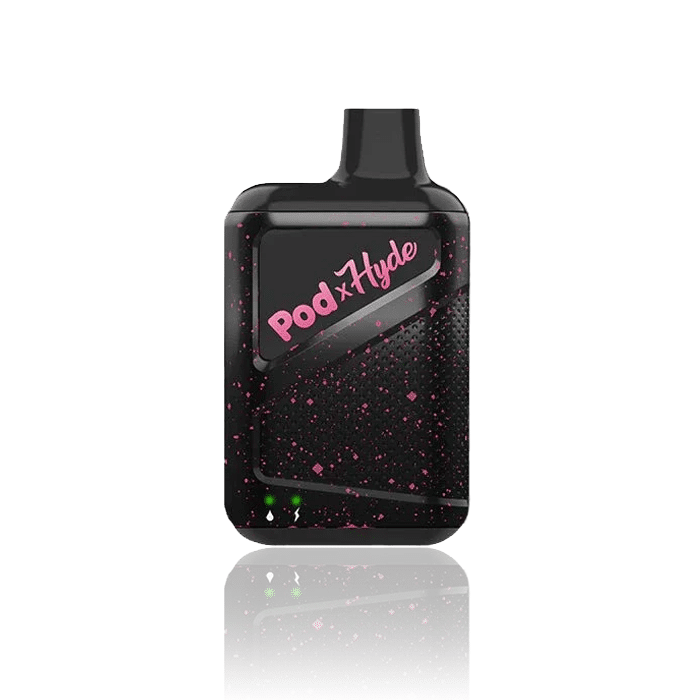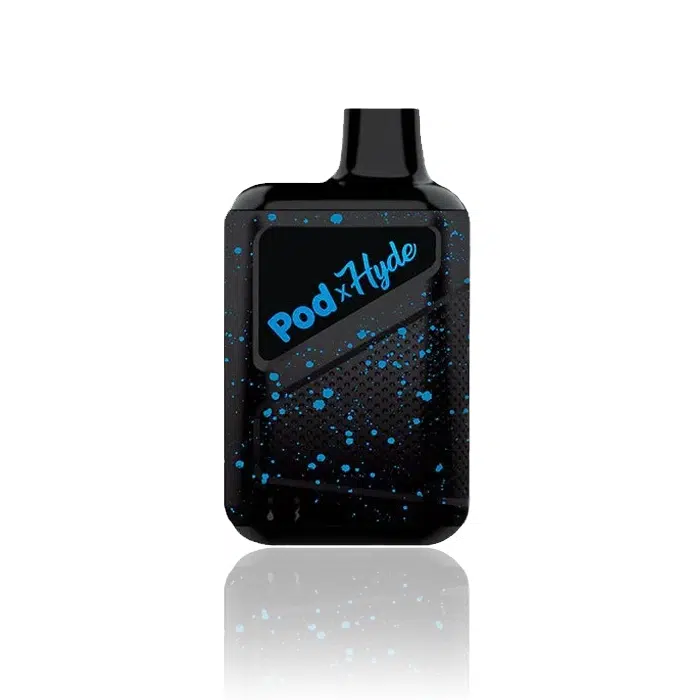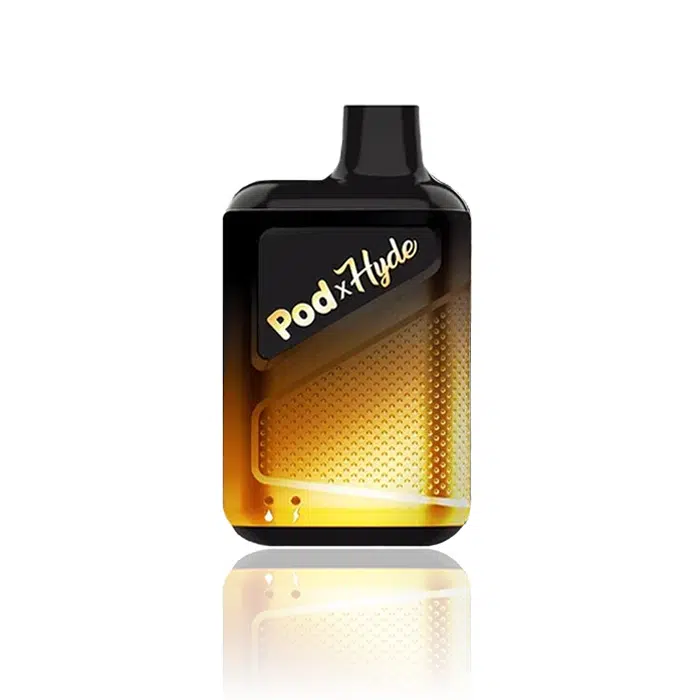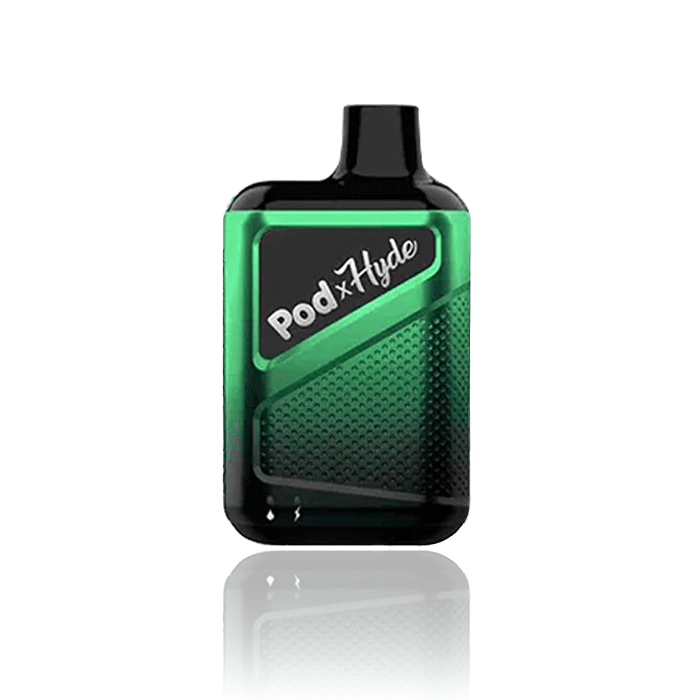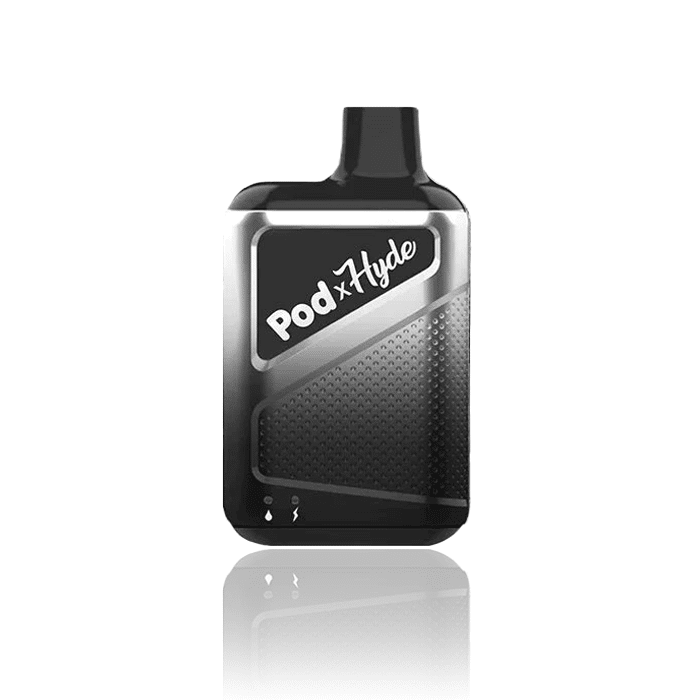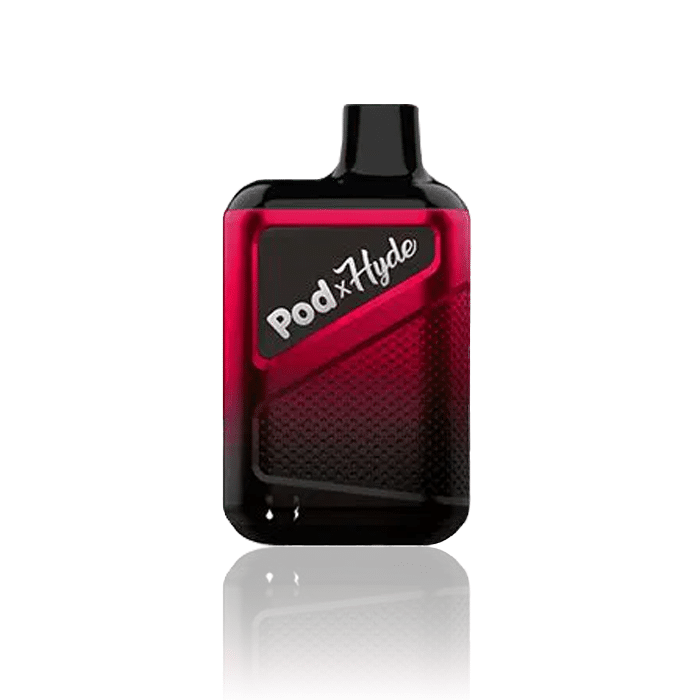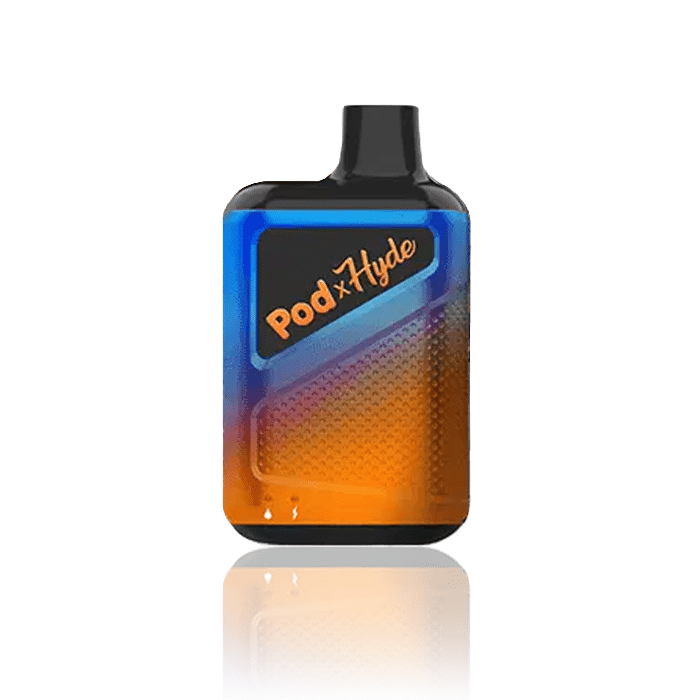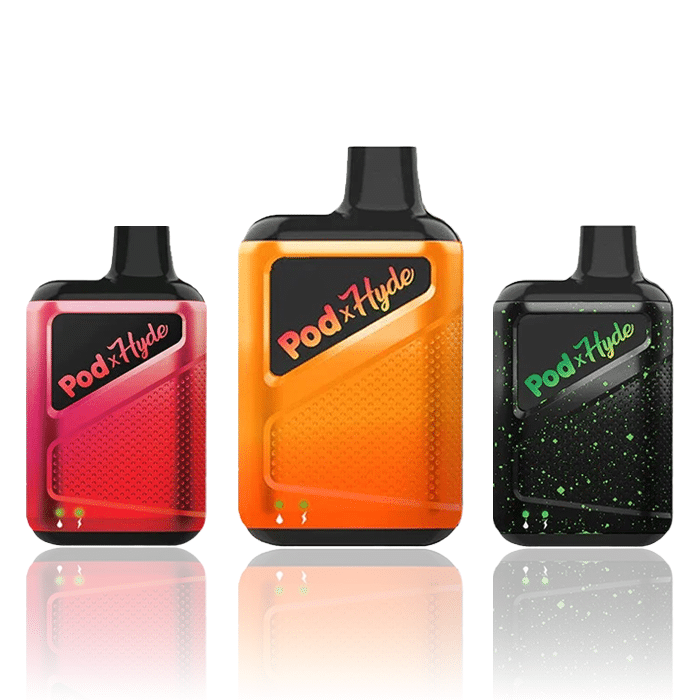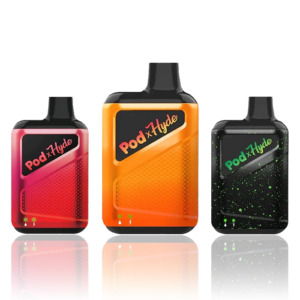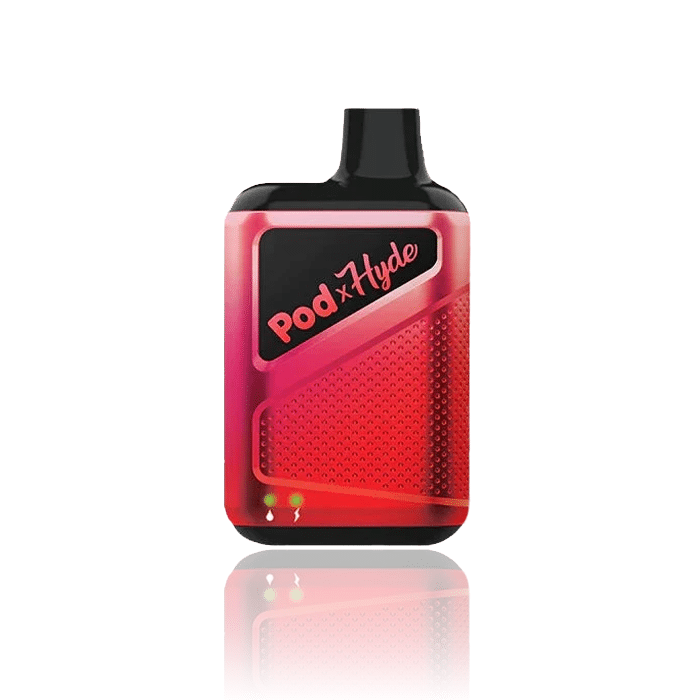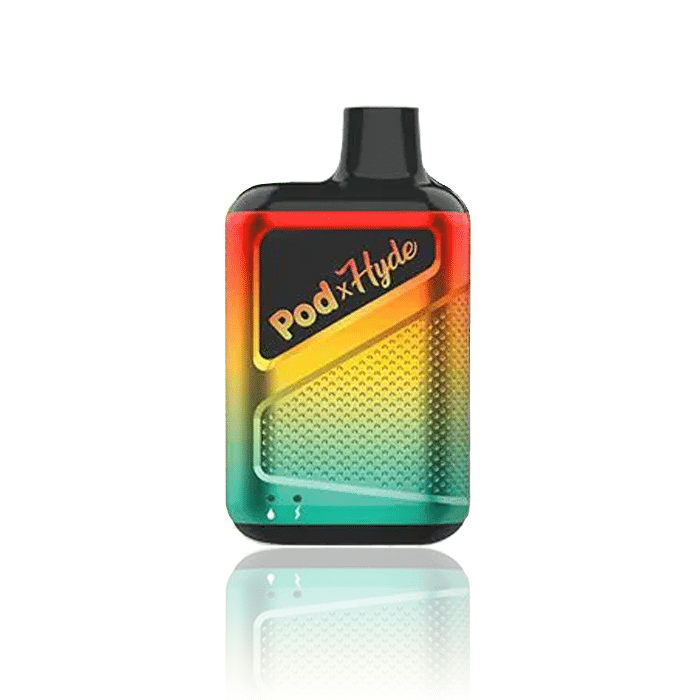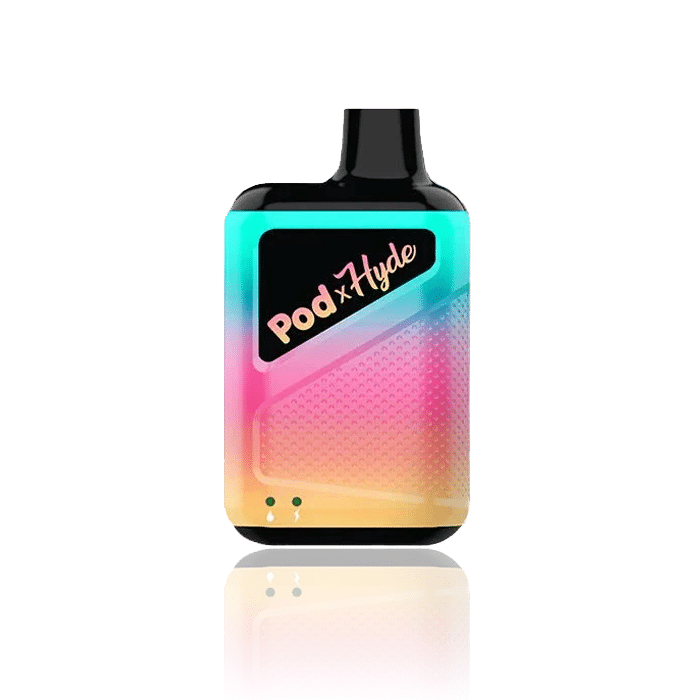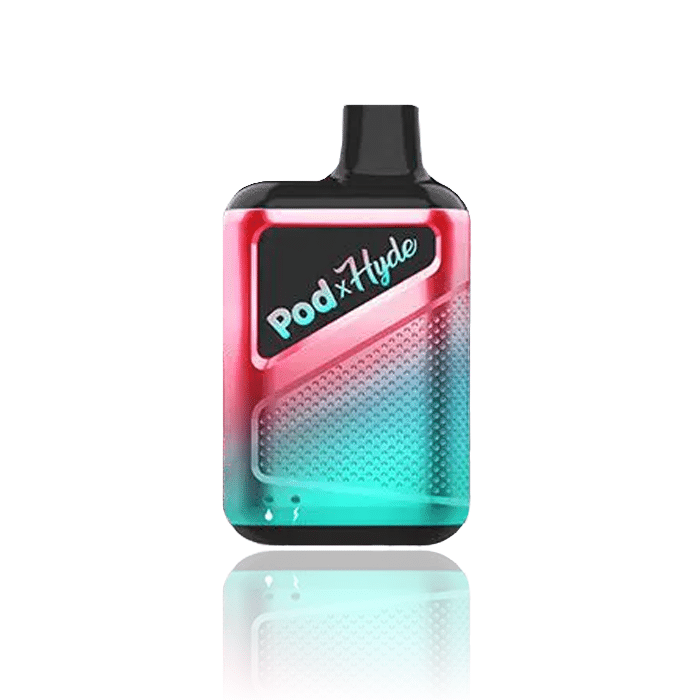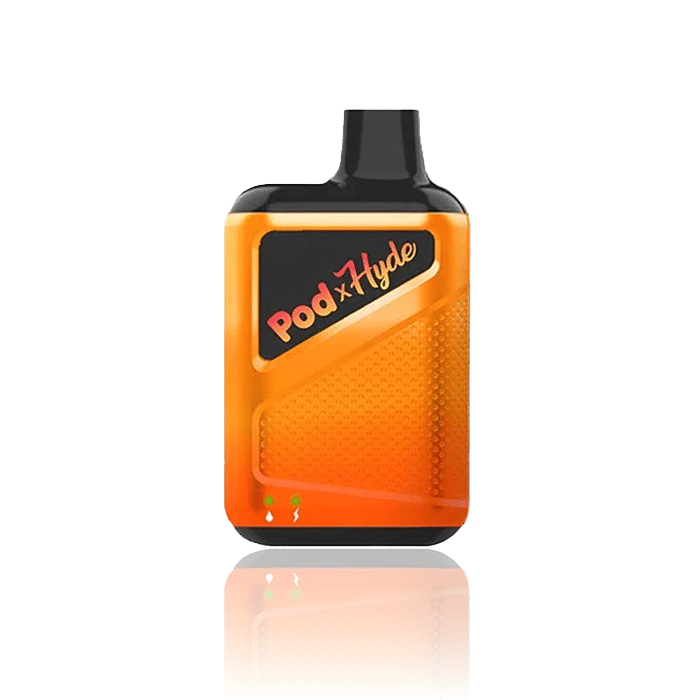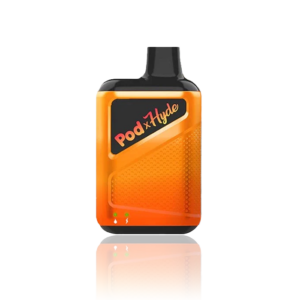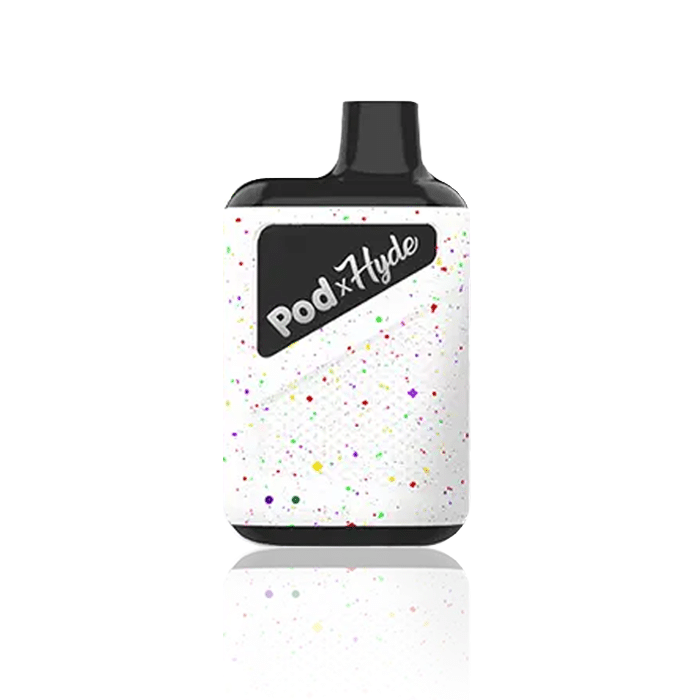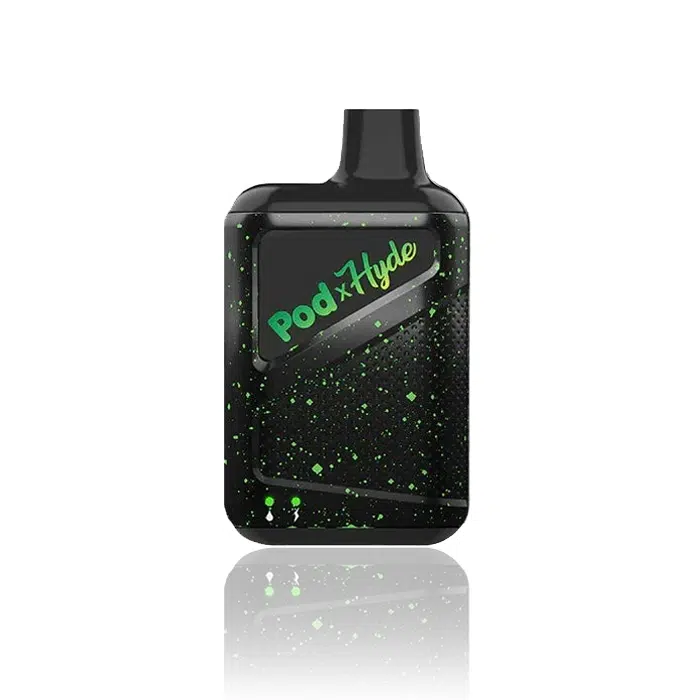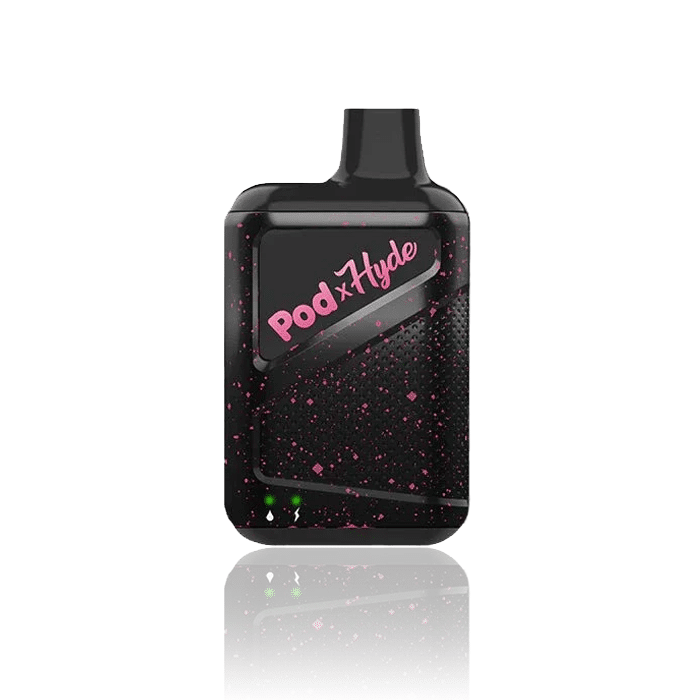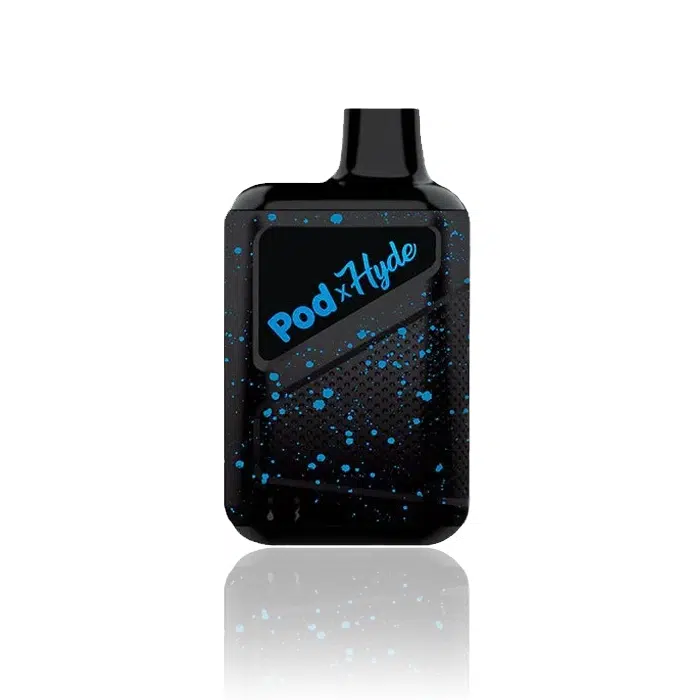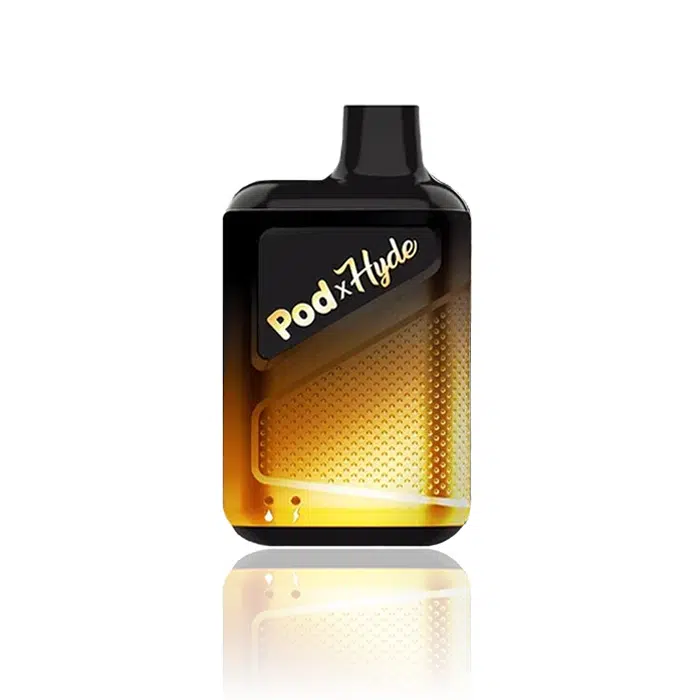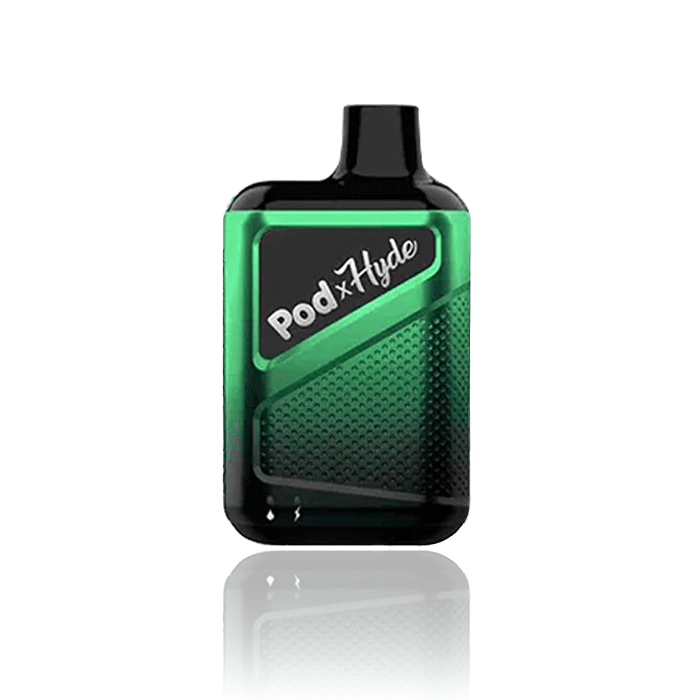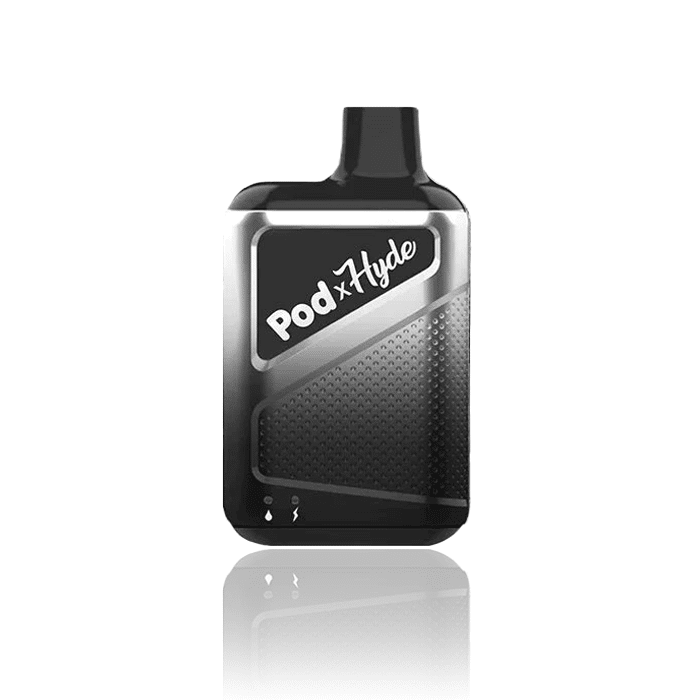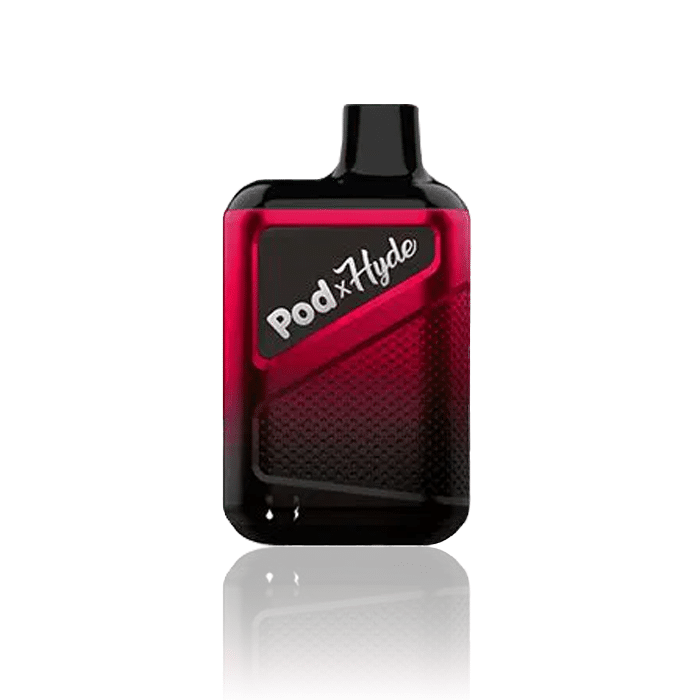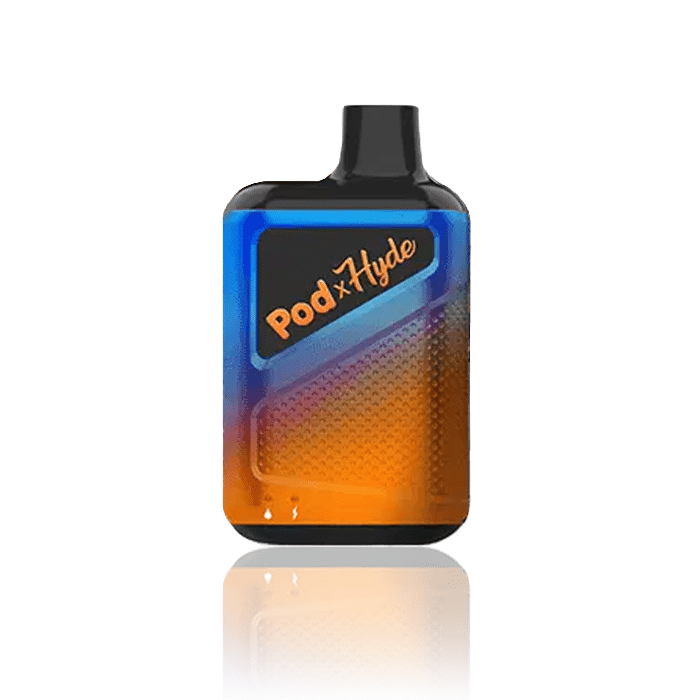 Hyde IQ Recharge X Pod Juice Disposble
$15.95
The Hyde IQ Recharge X Pod Juice Disposable vape features 8mL of tasty e-liquid in 10+ amazing flavors, a rechargeable internal battery and LED indicator lights for remaining juice and power.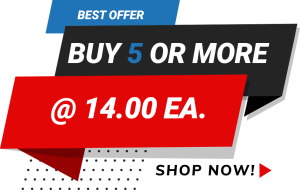 Description
Take your vapor up a notch with the Hyde IQ Recharge X Pod Juice Disposable. This portable Hyde vape features an ergonomic design with 8mL of pre-filled synthetic e-liquid in 10+ delicious flavors alongside an internal mesh coil heating element for up to 5000 satisfying puffs. An innovative LED indicator light lets you know how much juice is left in your device, both in e-liquid and battery form.
Hyde Pod X Disposable Specs
8mL Pre-Filled Synthetic E-Liquid
5% (50mg) Nicotine Strength
Rechargeable
500mAh Battery
Draw-Activated Firing Mechanism
Mesh Coil Heating Element
Juice & Battery LED Indicator Light
Type-C USB Port
Approximately 5000 Puffs
Flavors
Blue Razz Peach Bears Ice: A tangy blend of sugary peach and blue raspberry gummy candies with frosty menthol.
Bomb Berry Popsicle: A blast from the past of a sweet and juicy berry-flavored popsicle.
Clear Sapphire: A clean and satisfying blend with a smooth exhale.
Dragonberry Cotton Clouds: An airy mix of fresh dragon fruits and sweet berries.
Jewel Mint Ice: Icy mint with a burst of frosty menthol.
Jewel Tobacco: Rich and spicy tobacco with a satisfying exhale.
Jolly Sour Apple Ice: Tangy Granny Smith apples accented by icy menthol.
Jolly Watermelon Ice: Fresh, juicy watermelon with a hit of frosty menthol.
Killa Confetti: A sweet, satisfying blend that's reminiscent of your favorite confetti-style cake.
Kiwi Apple Pomberry Ice: Delightfully tangy apples accented by fresh pomegranate, juicy kiwis and sweet berries.
Miami Berry: A tropical blend of fresh, fruity berries.
Strawberry Limeade Ice: Your favorite refreshing lime beverage topped with sugary strawberries and frosty menthol.
Additional information
| | |
| --- | --- |
| Flavor | Blue Razz Peach Bears Ice, Bomb Berry Popsicle Ice, Clear Sapphire, Dragon-Berry Cotton Clouds, Jewel Mint Ice, Jewel Tobacco, Jolly Blue Razz, Jolly Sour Apple Ice, Jolly Watermelon Ice, Killa Confetti, Kiwi Apple Pom-Berry Ice, Mango Strawberry, Miami Berry, Mighty Mint, Rainbow Freeze, Strawberry Limeade Ice, Strawberry Roll Up |
| Nicotine Level | |
| Brand | Hyde Vape |
FAQs