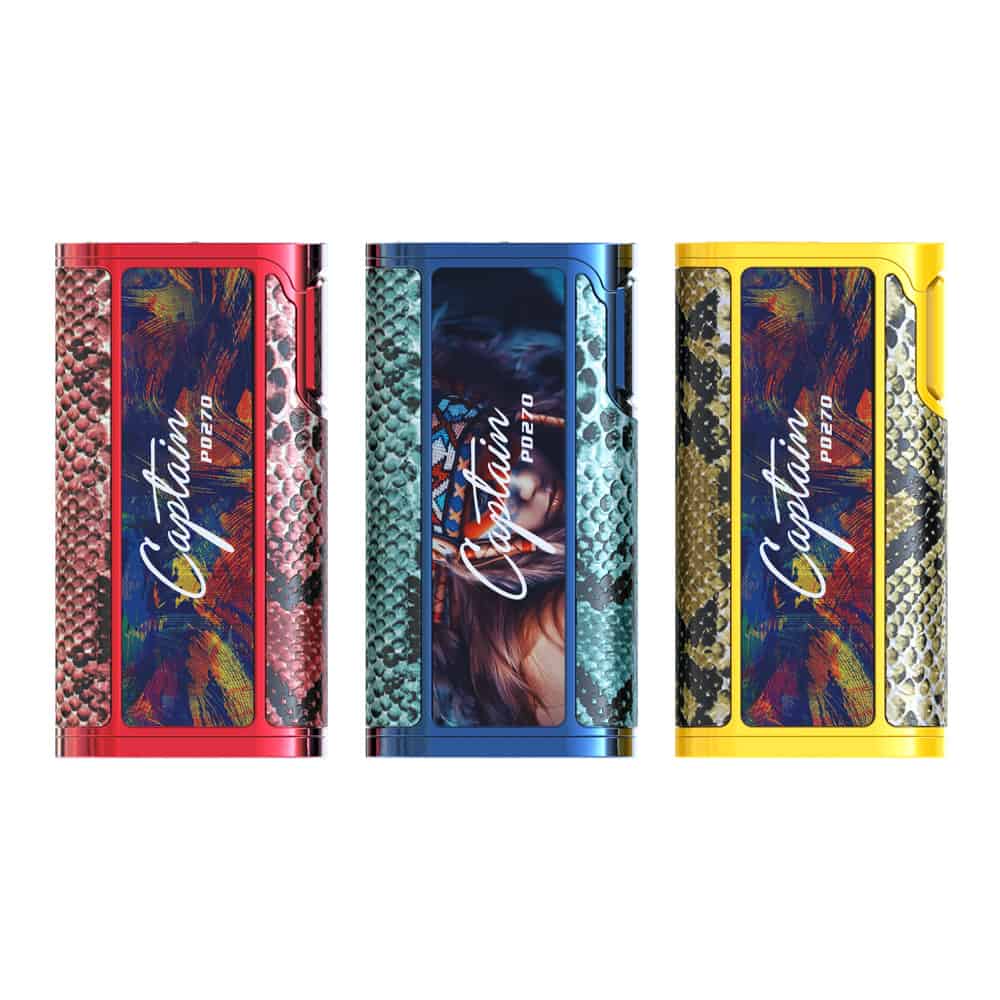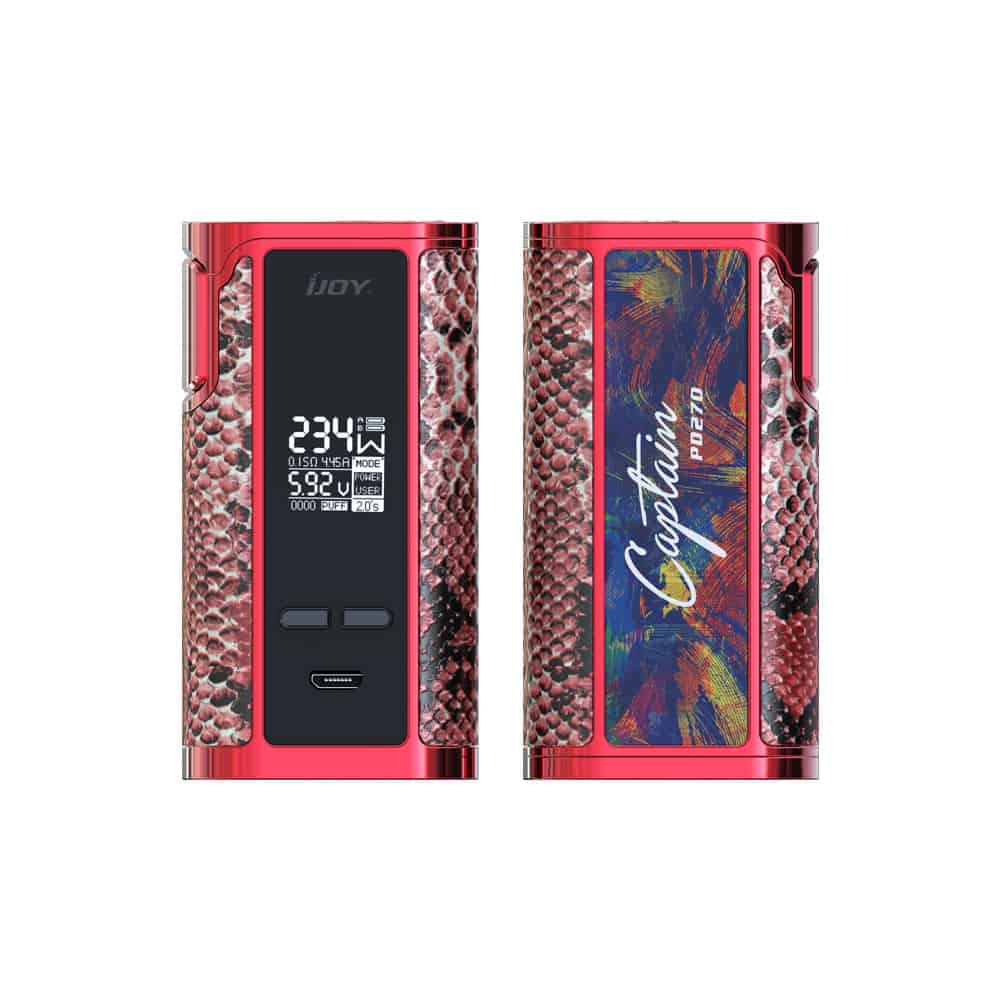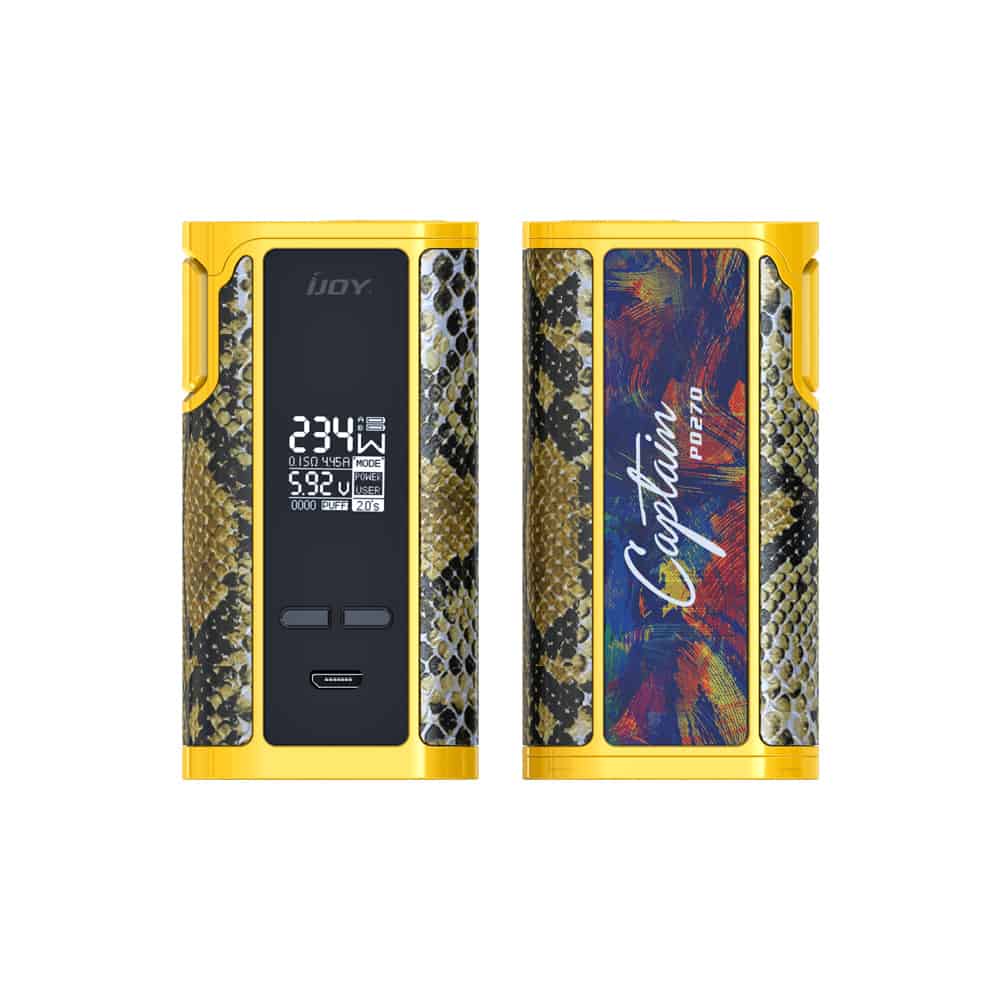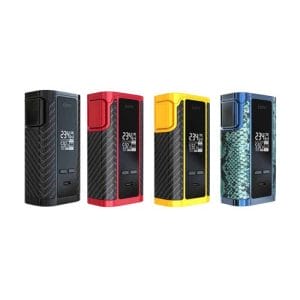 iJoy Captain PD270 MOD
$54.99
iJoy Captain PD270 MOD represents the modern flagship device from the iJoy lineup. This device utilizes dual 20700 batteries and is capable of firing up a maximum power output of 234W. You can enjoy reliability and great performance with this great device to deliver custom vaping experience.
Description
iJoy Captain PD270 MOD
iJoy Captain PD270 MOD marks a new era in vape mod technology and design. As the new flagship platform from the iJoy lineup, you can expect nothing less than reliable performance and power. The device earns its distinction as the first dual-battery mod in the industry to utilize 20700 batteries. It is also packed with advanced features to enhance your ability to customize your vaping experience.
The iJoy Captain MOD is currently available on our website with two color options: gunmetal and rainbow. The design of the box mod looks like a cardboard box. The front and back of the device features modern details that suit modern vapers of today. The labels on the box also claims that 20700 batteries will soon replace the 18650 batteries, which is currently the standard in most box mods in the market.
The compact brick shape of this iJoy MOD is taller and bulkier than previous iterations. This is designed to accommodate the 20700 batteries but does not feel difficult to hold or use at all. In fact, the mid-size vape mod device is thick enough to integrate up to 300 mm diameter atomizers. While the brick is not necessarily the easiest to handle, it does a decent enough job to ensure secure grip. It is a great compromise as you can get a boost in battery life and in size.
The buttons that you can use to adjust settings on your iJoy Captain MOD is located underneath the OLED display. They work very well with no rattle. There is also a micro USB port included in the device. You can use the port for charging and for firmware upgrades.
The performance is the highlight of the iJoy Captain PD270 MOD. The improved IWEPAL chip ensures that you can get maximum control over the use of the device to suit your preference. This device is capable of producing a maximum output of 234W. Some of the other advanced features available to this device includes TCR and memory mode, wattage modes, temperature control, and more. The device does not bring anything new to the table but they have improved on reliability.
Additional information
| | |
| --- | --- |
| Color | Gunmetal, Rainbow |
| Brand | iJoy |
FAQs