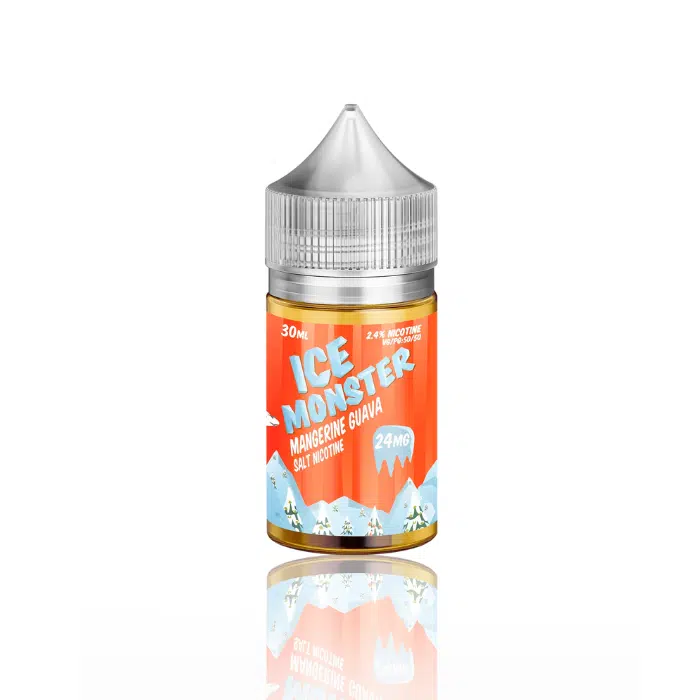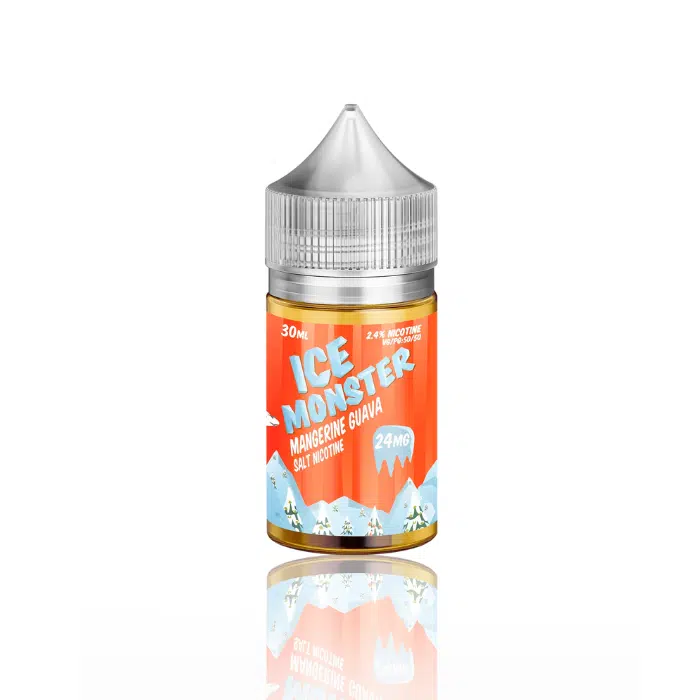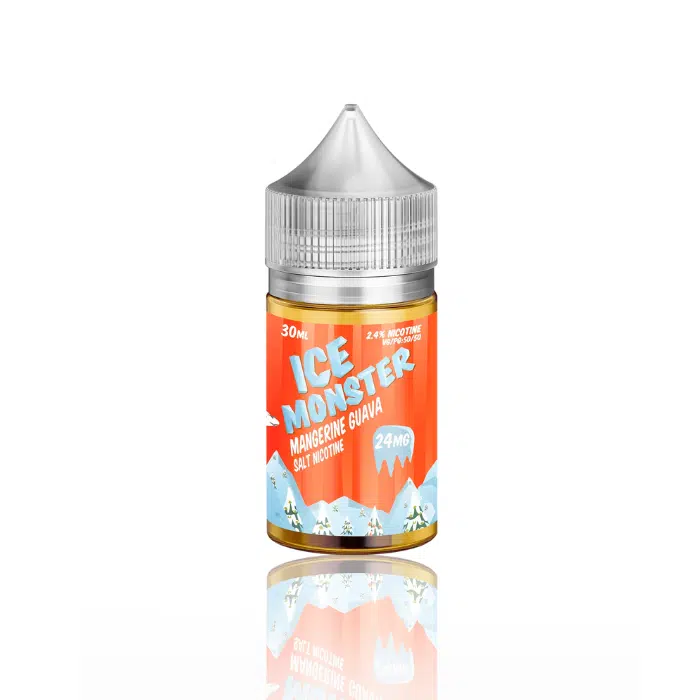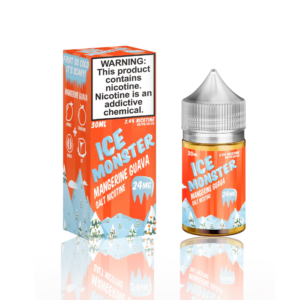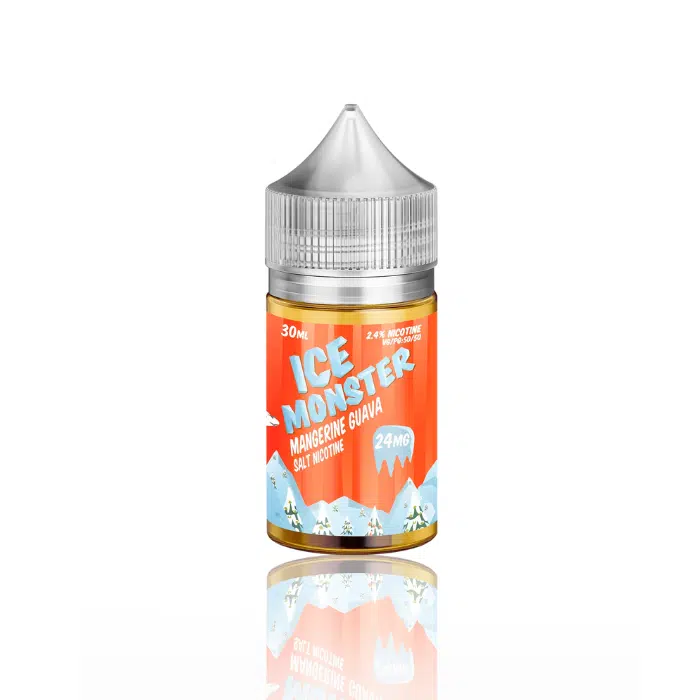 Jam Monster Salts – Ice Monster – Mangerine Guava 30mL
$12.95
Take your taste buds on a tropical journey with Jam Monster Salts  Mangerine Guava 30mL. This e-liquid artfully combines mango, tangerine, and guava flavors with a refreshing icy finish for an exhilarating vaping experience. Best suited for POD SYSTEMS and low power devices.
Description
Experience a tropical sensation with Jam Monster Salts Mangerine Guava 30mL. This enchanting vape e-liquid weaves together the flavors of juicy ripe mangoes, citrusy tangerines, and luscious guavas, all rounded off with a refreshing icy kick. It's a vape juice that promises to refresh and satisfy with every puff.
Jam Monster Salts – Ice Monster – Mangerine Guava 30mL Specs:
30mL Chubby Unicorn Bottle
Child Resistant Cap
Manufactured in the USA
Available in 24mg & 48mg Nicotine Strengths
Contains Tobacco-Free Nicotine
Specially Formulated for POD SYSTEMS and LOW POWER Devices
Not suitable for use with RDA's, Sub-Ohm Tanks, and Devices.
Additional information
| | |
| --- | --- |
| Brand | Jam Monster |
| Nicotine Level | |
| Volume | 30ml |
| E-liquid Type | Nicotine Salts, Synthetic Nicotine |
| Flavor Category | Fruits |
FAQs