Sale!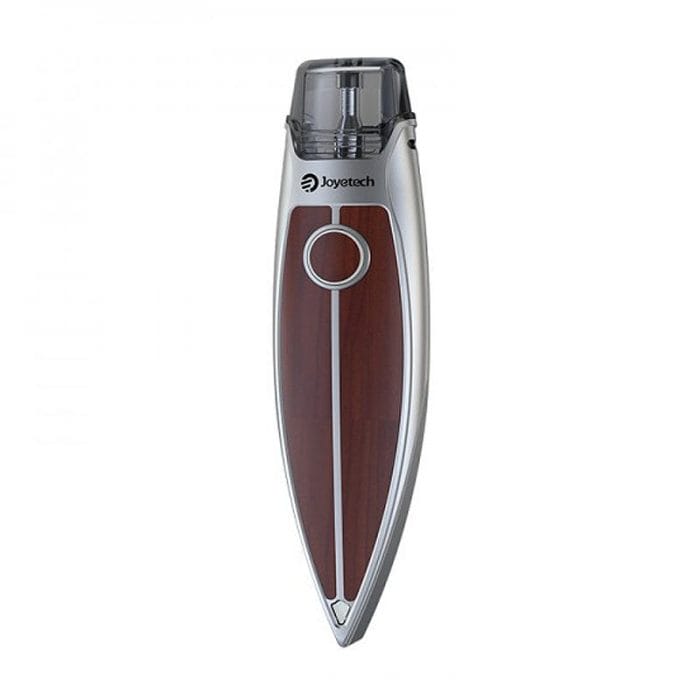 Joyetech RunAbout All in One Pod Kit
Joyetech RunAbout is a gorgeous device inspired by the yacht. It works beautifully as a robust daily vape. Available in various colors and finishes, the vape lets you take delight in some elegant styles and fashionable patterns. The RunAbout cartridge offers 2ml maximum capacity and can be refilled conveniently.
Description
Joyetech RunAbout All in One Kit
Featuring a yacht-inspired design, the Joyetech RunAbout Starter Kit offers a perfect combination of fashion and technology. It operates with a built-in 480mAh battery, which boasts a consistent voltage output mode. With its large fire button and surefire protections, you can easily enjoy the Joyetech RunAbout in virtually any kind of environment. Depending on your preference, you can adjust the indicator light as necessary. The Joyetech RunAbout Cartridge is available in 2ml juice capacity and convenient side refill system. The 1.2ohm built-in coil system assists the Joyetech RunAbout to produce the best flavor, together with nicotine salts.
The RunAbout All in One System comes with an elegantly designed device that derived its aesthetics from majestic yachts. This device is equipped with a button-activated system, which can be locked with 5 successive button clicks. It is geared with a LED battery light indicator, located at the tip of the device. This can be changed to different hues such as red, yellow, green, blue, indigo, white, purple, or none with 3 consecutive button presses. Powered by a 480 mAh battery, it can be charged through the micro USB port found along the side of the device. RunAbout uses a refillable cartridge system that can be filled with your favorite nicotine salt e-liquid and has an atomizer resistance of 1.2 ohms. It is a great ultra-portable device for individuals who want to leave a striking statement where ever they go.
Product Features:
All in One System: 25W Maximum Output
RunAbout Refillable Cartridge: 2ml Capacity, 1.2 ohm MTL
Plug and Play Connection: Gold Plated Proprietary Connection, Pod Acts as Tip
Battery: 480 mAh (Built-In)
LED Battery Life Indicator: Located at Base of Device
Adjustable LED Color: Red, Yellow, Green, Blue, Indigo, White, Purple
Charging Port: USB
Yacht Style
Changeable light
Multi protections for safety vaping
Tasty & flavorful
Contents:
1 x RunAbout Device
2 x RunAbout Replacement Pods
1 x User Manual
1 x Warranty Card
1 x Warning Card
1 x USB Cable
1 x Spare Part
Additional information
| | |
| --- | --- |
| Color/Patterns | Black Wood, Marble, Oak Texture, Red Wood, Riva, Zebra |
| Brand | Joyetech |
FAQs