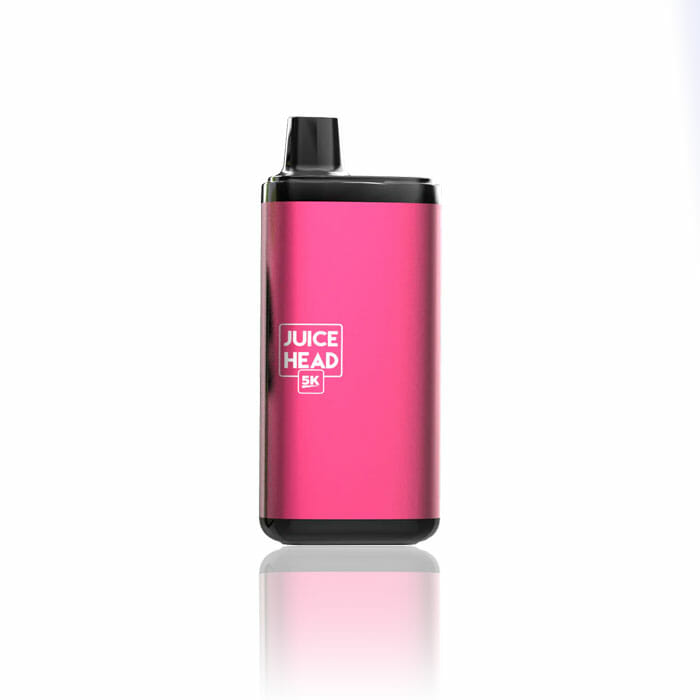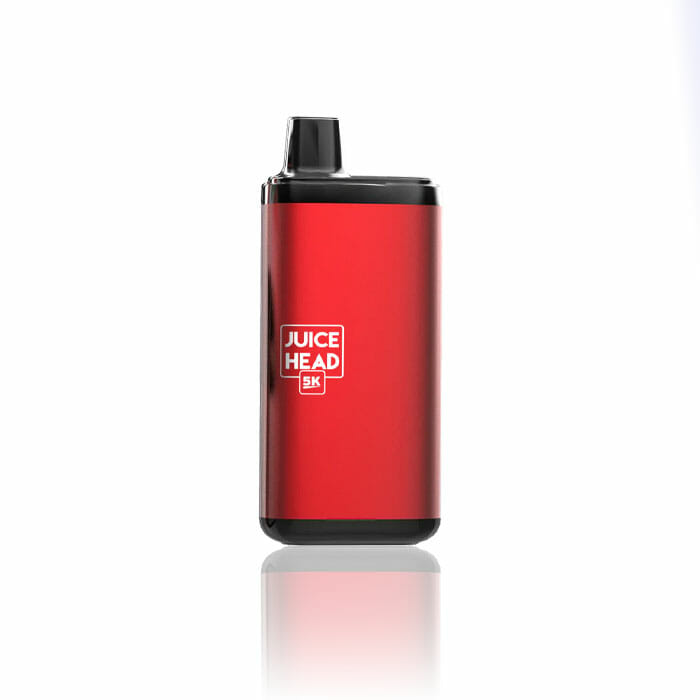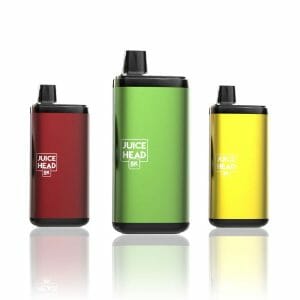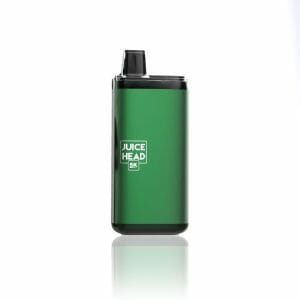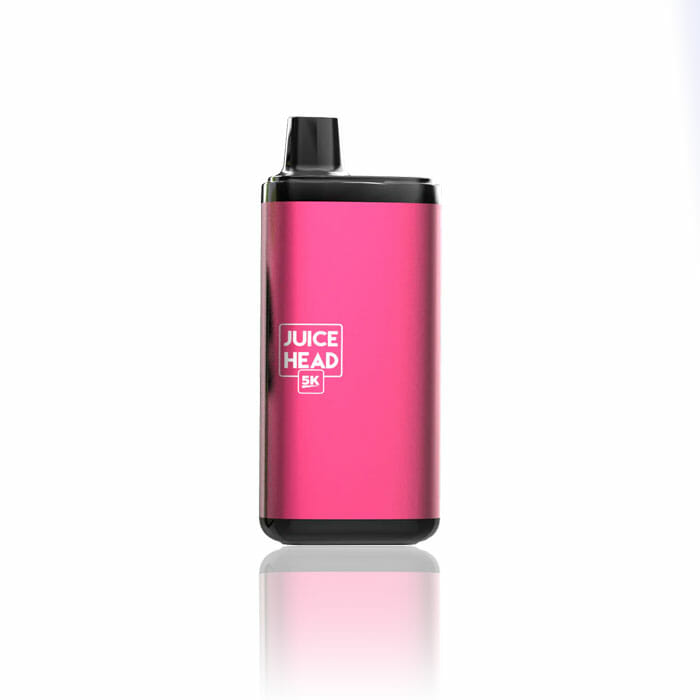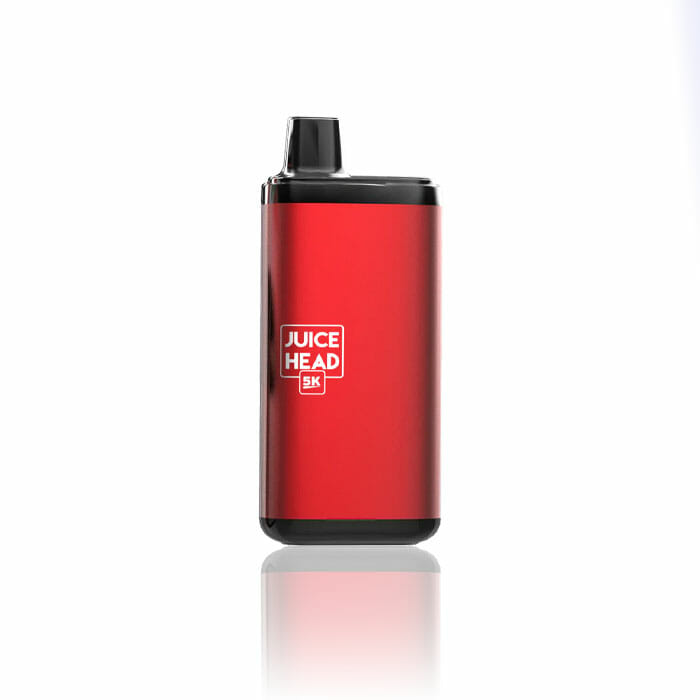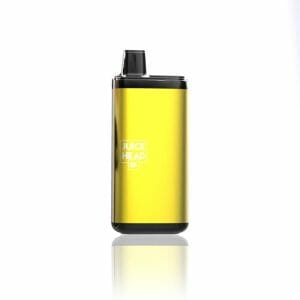 Juice Head 5K Disposable
$14.95
If you are looking for a new and improved Juice Head disposable, the Juice Head 5K Puff Disposable is where it is at and needed. Enjoy the 5000 puffs (have we said that enough?) and 10ml capacity, along with the ability to recharge.
Description
The Juice Head company has done it again and moved up in the world with its disposables! This Juice Head vape is top-of-the-line with 5000 puffs of incredible flavor. With its rechargeable abilities and 10ml juice capacity, nothing can measure up. 
Juice Head 5K Puff Disposable Specs
Approximate Puffs: ~5000

Nicotine: 5% | 50mg Zero Tobacco Nicotine

Juice Capacity: 10mL

Battery: 650mAh Rechargeable
Flavors
Watermelon Strawberry: Watermelons and strawberries mixed together.
Watermelon Lime: Watermelons and limes blended.
Strawberry Peach: Ripe strawberries and fuzzy, juicy peaches.
Raspberry Lemonade: Delectable raspberry and lemonade.
Pineapple Grapefruit: Sweet pineapple and sour grapefruit.
Peach Pear: The juiciest peaches and pears.
Lychee Mango: An exotic blend of lychee and mangos.
Fresh Mint: A sharp minty flavor.
Fresh Mint Freeze: A sharp intake of mint and cool menthol.
Lychee Mango Freeze: Sweet and floral lychee, juicy mangos, and cool menthol.
Peach Pear Freeze: Peaches and pears with cool menthol.
Pineapple Grapefruit Freeze: Sugary pineapples and grapefruits with cool menthol.
Pineapple Lemon Lime Freeze: Pineapple, lemon, and lime, with a sharp cool flavor.
Raspberry Lemonade Freeze: Fresh summer raspberry lemonade with menthol to cool you off.
Strawberry Peach Freeze: Strawberries and peaches with a nice cool overtone.
Watermelon Lime Freeze: Watermelons and limes all frozen in a nice menthol coating.
Watermelon Strawberry Freeze: Watermelon and strawberries blended with icy cool flavors.
Pineapple Lemon Lime: Pineapples and lemons, with a dash of lime.
Additional information
| | |
| --- | --- |
| Brand | Juice Head |
| Flavor | Fresh Mint, Fresh Mint Freeze, Lychee Mango, Lychee Mango Freeze, Peach Pear, Peach Pear Freeze, Pineapple Grapefruit, Pineapple Grapefruit Freeze, Pineapple Lemon Lime, Pineapple Lemon Lime Freeze, Raspberry Lemonade, Raspberry Lemonade Freeze, Strawberry Peach, Strawberry Peach Freeze, Watermelon Lime, Watermelon Lime Freeze, Watermelon Strawberry, Watermelon Strawberry Freeze |
| Nicotine Level | |
FAQs