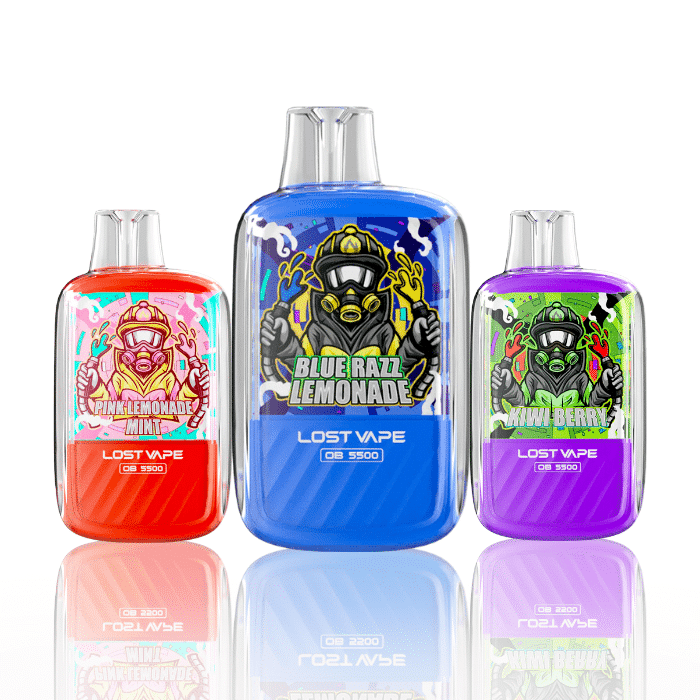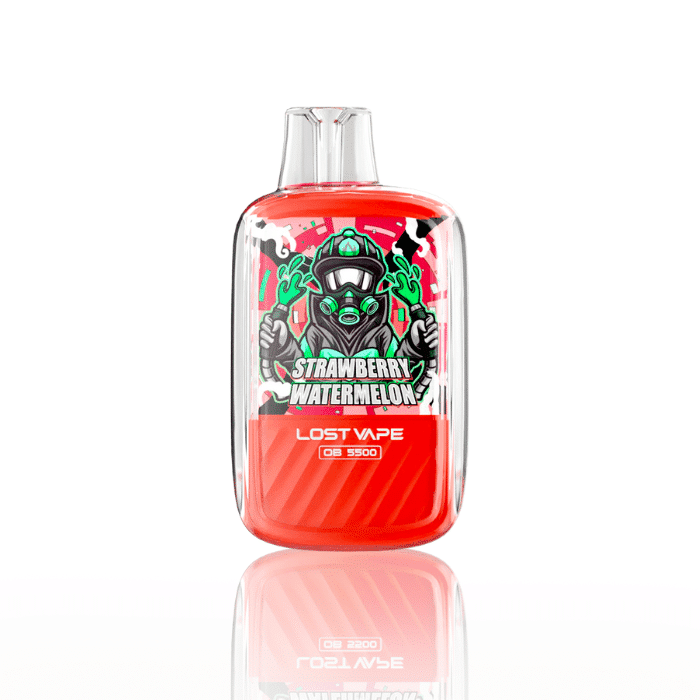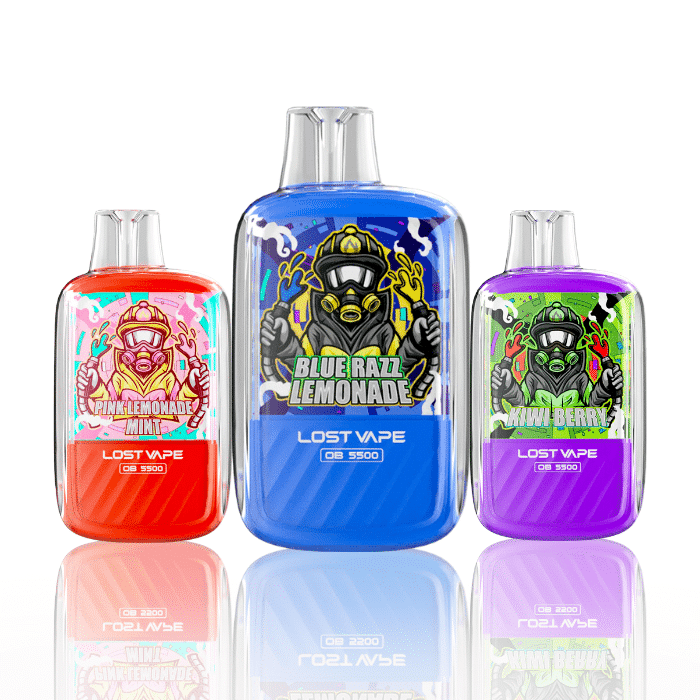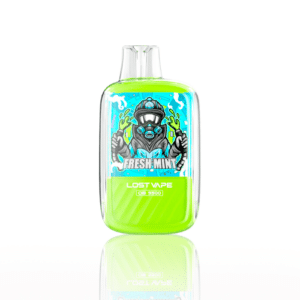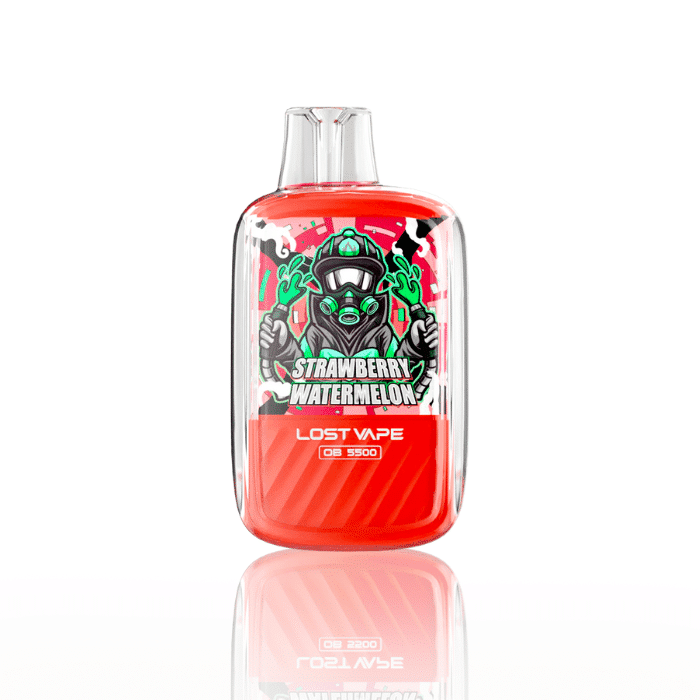 Lost Vape OB5500 Disposable
$12.95
Discover the Lost Vape OB5500 Disposable for a long-lasting and high-quality vaping experience. This Lost Vape OB5500 device offers a strong 500mAh battery, 14mL e-liquid, and up to 5500 puffs. It's your go-to vape solution, designed for ultimate satisfaction and convenience.
Deal Of The Week
Geek Vape Raz CA6000 Disposable
Description
Step into a new dimension of vaping with the Lost Vape OB5500 Disposable. Powered by the iconic Orion Bar, this Lost Vape OB5500 is your all-in-one vaping solution. It's perfect for those who value both convenience and high-quality performance. With a whopping 14mL of pre-filled e-liquid and 5% nicotine strength, the Lost Vape OB5500 promises up to 5500 satisfying puffs.
Lost Vape OB5500 Disposable Specs
14mL Pre-Filled E-Liquid
5% (50mg) Nicotine Strength
500mAh Type-C Rechargeable Battery
Approximately 5500 Puffs
MTL to RDL Airflow Control
1.0Ω Mesh Coil for Enhanced Flavor
Ultra Compact, Crystal Clear Design
Ergonomic Mouthpiece for Comfortable Use
Flavors
Blue Razz Lemonade: A tangy and sweet treat by Lost Vape OB5500.
Creamy Candy: Lost Vape OB5500's delightfully smooth and sweet blend.
Fresh Mint: The classic minty freshness from Lost Vape OB5500.
Kiwi Berry: A fruity Lost Vape OB5500 combo of kiwi and berries.
Kiwi Passion Fruit Guava: Lost Vape OB5500's tropical sensation.
Pineapple Coconut: A refreshing Lost Vape OB5500 tropical blend.
Pink Lemonade Mint: Lost Vape OB5500's zesty and minty mix.
Strawberry Dragon Fruit: A fruity fantasy by Lost Vape OB5500.
Strawberry Watermelon: Lost Vape OB5500's summery classic.
Triple Berry: A berry blast from Lost Vape OB5500.
Additional information
| | |
| --- | --- |
| Brand | Lost Vape |
| Flavor | Blue Razz Lemonade, Creamy Candy, Fresh Mint, Kiwi Berry, Kiwi Passion Fruit Guava, Pineapple Coconut, Pink Lemonade Mint, Strawberry Dragon Fruit, Strawberry Watermelon, Triple Berry |
| Nicotine Level | |
FAQs