Sale!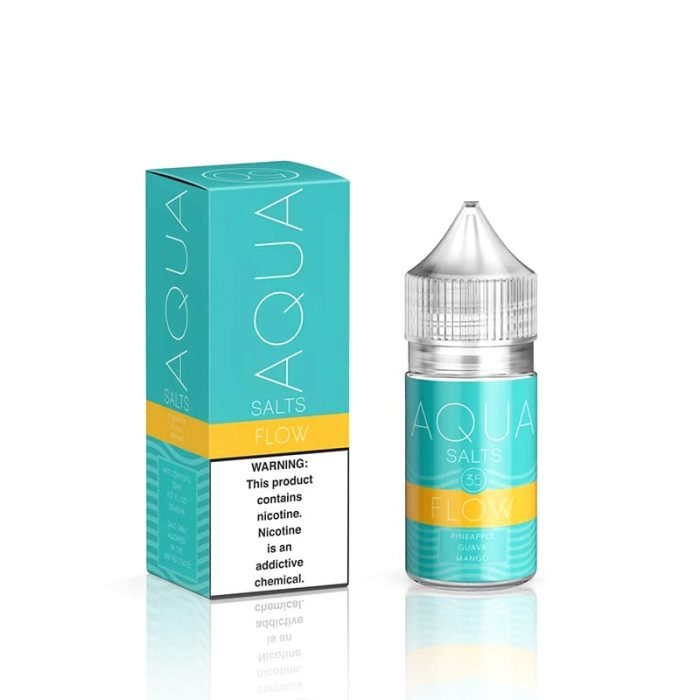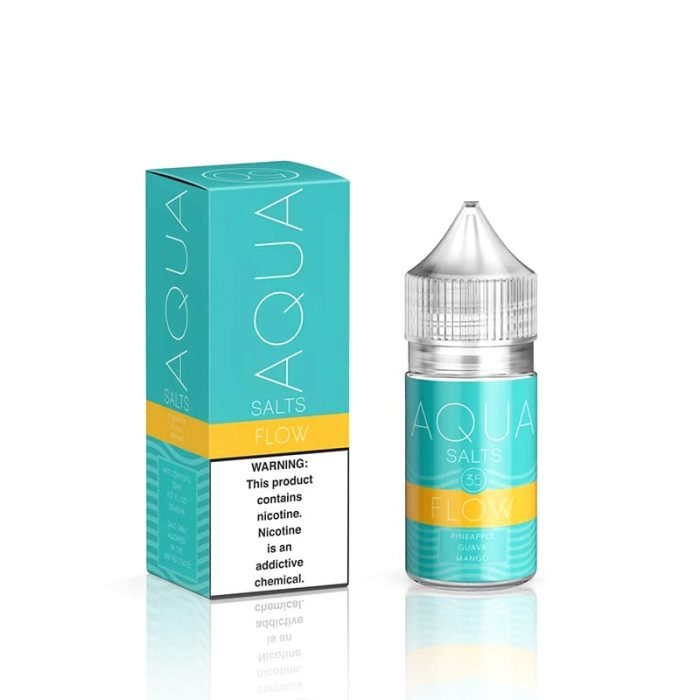 Aqua Salt E-Liquid – Flow 30ml
Aqua Salt Flow e-liquid is a high nicotine salt nic juice with exotic fruit flavors that will blow your mind! Take a trip to the islands without ever leaving home. Guava, Pineapple, Mango and other tropical fruit flavors will have your mouth dancing. Available in 35 mg and 50 mg. Comes in a convenient and mess-free child-resistant 30 mL gorilla bottle.
Description
Aqua Salt Flow is an exotic and addictive salt nic juice packed with sweet and juicy pineapple, ripe guava, savory mango, and other tropical fruit profiles combined with high nicotine for a one of a kind flavor you cannot find anywhere but the Aqua kitchen. Aqua Salt Flow is a tasty salt nic juice straight from the islands that will bring your device to life and have your tastebuds thanking you with every hit. On the inhale, pineapple juice trickles across your tongue. Succulent mango slices then add intense juiciness to the overall experience on every exhale, making your tastebuds dance in your mouth. The mango profile is mouth-watering before a surprise splash of guava adds a uniquely refreshing sweetness on the exhale. A true island treat that will make you feel like you are on the beach soaking up the hot sun.
Exotic Flow salt nic juice from AQUA Marina is packed in a convenient to use 30ml chubby gorilla bottle. Each bottle has a child-resistant cap and is designed for mess-free refilling of your device. AQUA Salts nicotine salt infused e-Liquids that are specially formulated for pod systems and other similar low power devices and are not recommended to use with any RDA's or sub-ohm tanks and devices.
Don't have an open pod system yet or you are unsure whether or not your current system is compatible? No worries, check out the high-tech and insanely stylish pocket-sized Smoant Karat Pod System! Be sure to pick up extra Smoant Karat Replacement Pods so you can easily switch out between flavors. This way you always have a spare pod to pack in your favorite salt nic juices on the fly.
AQUA Flow Salt Nic Juice:
Available Nicotine: 35 mg and 50 mg
30 mL bottle
Child resistant cap
50% PG/50% VG
Made in the USA
Manufactured by Marina Vape
Additional information
| | |
| --- | --- |
| Nicotine Level | |
| Brand | Aqua E-Liquid |
| Volume | 30ml |
| Flavor Category | Fruits |
FAQs