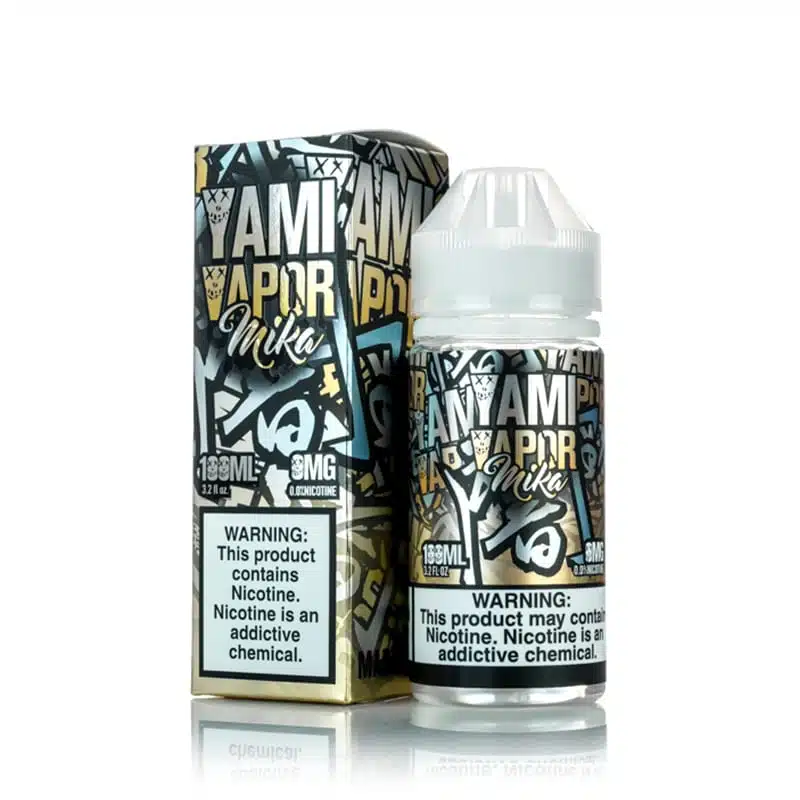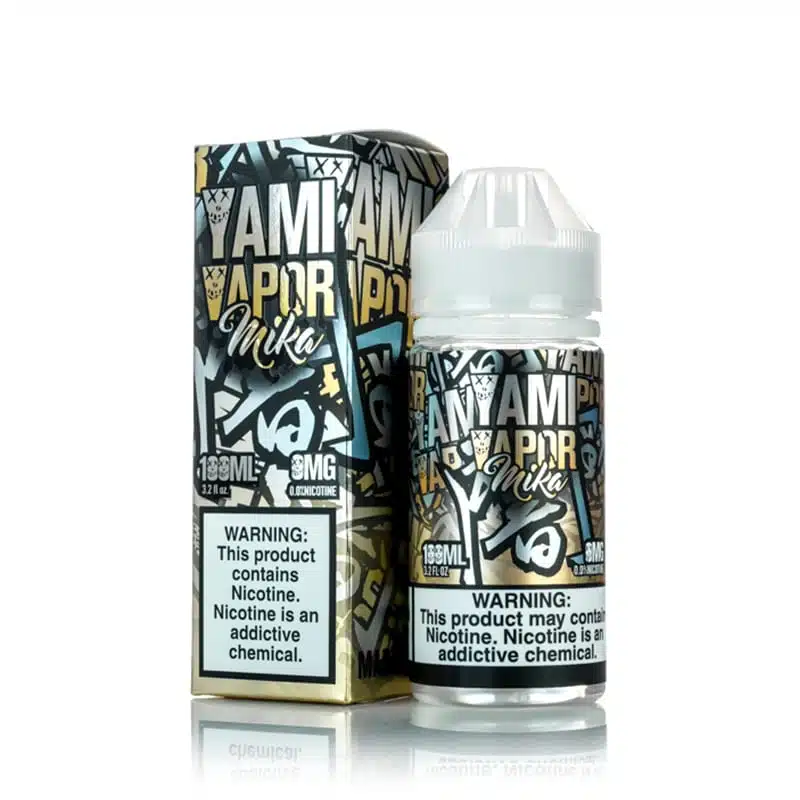 YAMI VAPOR – MIKA 100ML
$14.95
Mika by Yami Vapor is a delicious tropical blend made of passion fruit, orange, and guava. This typhoon of refreshing fruit flavors is sure to sweep your taste buds away to a white sand tropical getaway. Plane ticket not included. Mika by Yami Vapor is a delightful Hawaiian POG presented in an ultra-premium packaging.
Description
At Blackout Vapors, we're all about bringing the best of e-juices and flavors to our fans. One of the best e-juice flavors that we love to recommend is Yami Vapor Mika. This vape juice takes you on an instant all-expenses-paid trip to the legendary island of Zanzibar. Prepare to feel like a storm of fabulous flavors is sweeping you away to a powdery-soft sandy beach that sinks between your toes. Breathe in the whiffs of Mika and imagine gentle breezes caressing your skin, fragrant with the aromas of spices and tropical greenery. The waves of the turquoise blue oceans skim along the sands enchanting you just a little more.
Sip on the tall cooler in your hand, and the first flavor that hits your senses is zesty oranges. Savor the sip on your tongue and you start to identify the notes of passion fruits. Enjoy the dance of perfectly blended flavors until guavas enter the mix adding to the sweet and tangy frenzy that blows your mind entirely. Some of our testers likened Mika e-liquids to a Hawaiian punch without any of the fruits overpowering the others.
The delightful versatility of the Yami Vapor Mika is such that you can use it with any kind of vaping devices that you like best. Try it with any pod-based systems, more advanced mods, sub-ohms, or squonks and you're sure to enjoy every moment and every whiff of this e-juice. The e-juice has the ideal combination of Vegetable Glycerin and Propylene Glycol at 70:30 promising you dense clouds of soft vapor that coil around your tongue and soothe your senses. If you're a vape artist who likes to use vapors as a canvas for your art of creating images with clouds, Yami Mika is just what you need.
Yami Vapor Mika comes in three variations with 0mg, 3mg, and 6mg nicotine. So, if you're indulging in vaping just for the flavors, you always have the option of choosing 0mg. Each 100ml unicorn bottle is specially designed so you can load any vaping device without worrying about spilling any of the precious e-juice. Further, the child-proof cap ensures that kids or pets cannot get into it. Bring it discreetly to any location by tucking it into your backpack, pocket, or purse. Ready to place an order? Click on the Add to Cart button and we'll try and get it to you as soon as we can. We also provide any additional vaping information you may need.
Additional information
| | |
| --- | --- |
| Nicotine Level | |
| Brand | Yami Vapor |
| Volume | 100ml |
| E-liquid Type | E-Juice |
| Flavor Category | Fruits |
FAQs