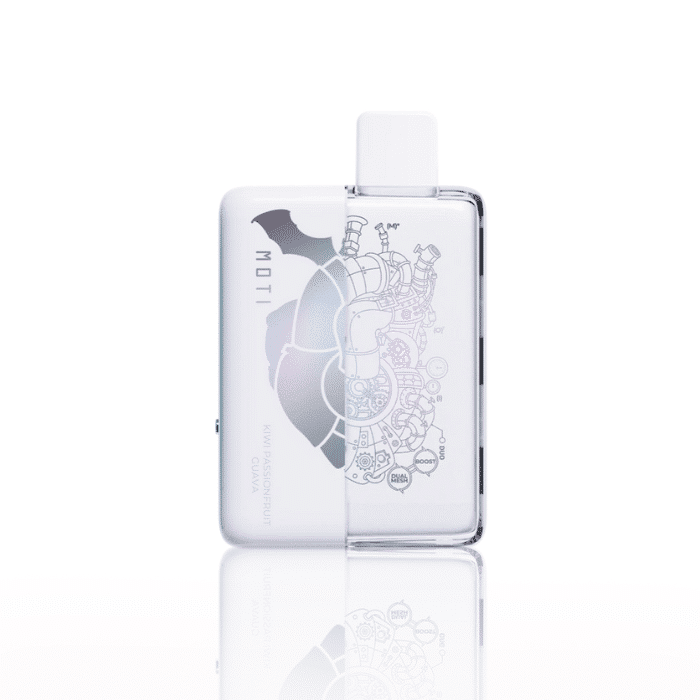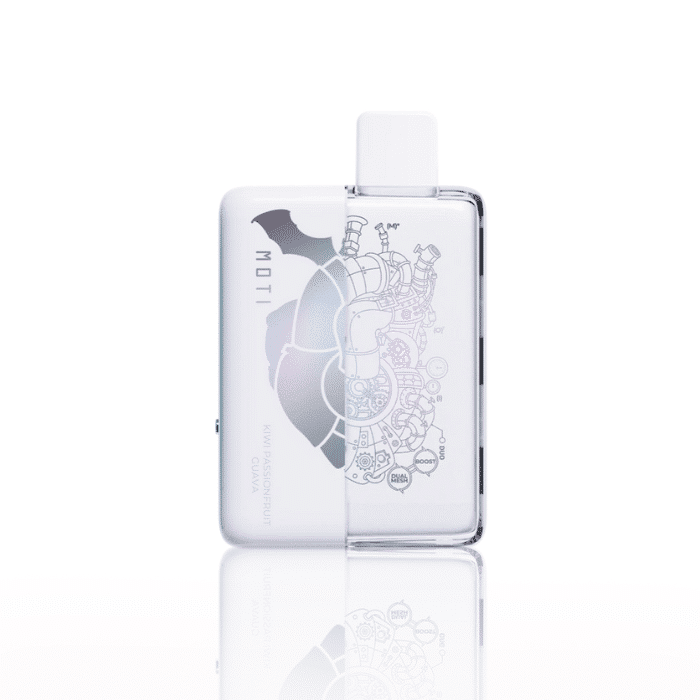 MoTi Duo 9000 Disposable Vape
$16.95
The MoTi Duo 9000 Disposable Vape features a large 20mL pre-filled vape juice, 5% (50mg) nic-salt, and an 850mAh rechargeable battery that provides up to 9000 puffs. Enhanced with Duo-Mesh Coil technology and a unique Boost Mode, Moti Vape ensures a smooth, flavorful, and personalized vaping experience. The device also includes battery and e-liquid indicator lights for added convenience. Savor the delightful flavors and enjoy a truly satisfying vape journey with the MoTi Duo 9000.
Deal Of The Week
Geek Vape Raz CA6000 Disposable
Description
The Moti Duo 9000 from Moti Vape is an easy-to-use vape device that really stands out. With the help of Duo-Mesh Coil technology, it gives a smooth and even vaping experience. You can get up to 9000 puffs from its strong 850mAh battery. Plus, it's packed with 20mL of e-liquid at 5% nicotine strength, giving you plenty of vape time. A special feature, called Boost Mode, can really amp up the flavor when you want it. If you switch it off, your coils last longer and the taste stays steady. The Moti Duo 9000 is perfect for on-the-go use, thanks to its small size and ready-to-use design. It also has lights that show battery and e-liquid levels, so you're never caught off guard. In all, the Moti Duo 9000 from Moti Vape offers a user-friendly and enjoyable vaping experience.
MoTi Duo 9000 Disposable Vape Specs
E-Liquid Capacity: 20mL Pre-filled
Battery Capacity: 850mAh Type-C Rechargeable
Puffs: Approximately 9000
Coils: Dual Mesh 1.2Ω/0.6Ω
Nicotine Strength: 5% (50mg)
BOOST Mode for Enhanced Flavor
Battery & E-Liquid Indicator Lights
Flavors
Blue Razz Lemonade: A refreshing blend of tart blue raspberry and sweet lemonade.
Blueberry Ice: Enjoy the cool, juicy flavor of ripe blueberries on ice.
Cherry Blueberry: A sweet and tart blend of juicy cherries and ripe blueberries.
Cool Mint: A refreshing and cool minty sensation.
Grape Ice: Experience the sweet and tangy flavor of grapes with an icy kick.
Juicy Watermelon: A tantalizing taste of sweet, ripe watermelon.
Kiwi Passionfruit Guava: A tropical fusion of sweet kiwi, tart passionfruit, and creamy guava.
Sour Apple Ice: Enjoy the tartness of green apples with a cool finish.
Strawberry Kiwi: A sweet and tangy blend of ripe strawberries and tropical kiwi.
Triple Berry Ice: Enjoy a refreshing blend of three of your favorite berries served on ice.
Tropical Rainbow Blast: A delightful burst of various tropical fruit flavors.
Additional information
| | |
| --- | --- |
| Brand | Moti Vape |
| Flavor | Blue Razz Lemonade, Blueberry Ice, Cherry Blueberry, Cool Mint, Grape Ice, Juicy Watermelon, Kiwi Passionfruit Guava, Sour Apple Ice, Strawberry Kiwi, Triple Berry Ice, Tropical Rainbow Blast |
| Nicotine Level | |
FAQs