Sale!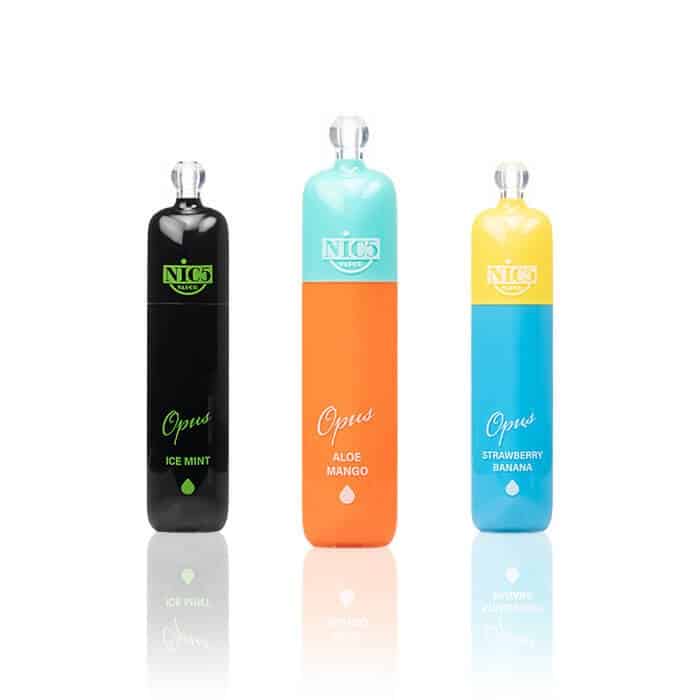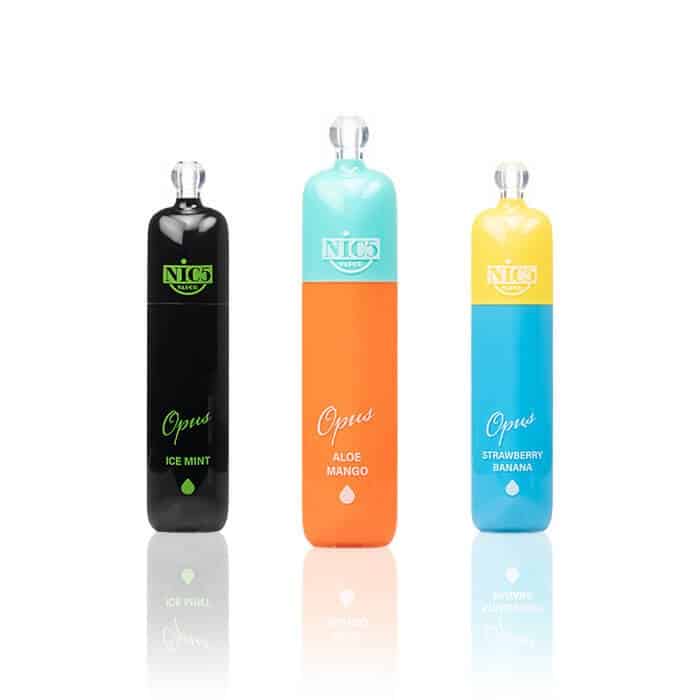 Nic5 Disposable Vape – 2500 Puffs
The Nic5 Disposable Vape is what you have been looking for all your life. With 2500 puffs per device, 6.5mL of 5% salt nicotine e-juice, and a draw activated firing vape, you will fall in love with both the device and flavor.
Description
You need to get your hands on a Nic5 Disposable Vape. This Nic5 is the top tier for disposable vapes. You will instantly be satisfied with this smooth-feeling disposable and never want any other ever again. With the Nic5, you get about 2500 puffs per device and 6.5mL of 5% salt nicotine e-juice.  This draw-activated firing vape will be your new favorite from the first puff.
Nic5 Disposable Vape Features
6.5 mL per e-cigarette
5% nicotine by weight
Approximately 2500 puffs per device
Made with salt nicotine
Pre-filled
Pre-charged
Made in China
Draw-activation firing mechanism
Flavors:
Aloe Mango: Taste a soft mix of mango and aloe.
Strawberry Banana: A popular blend of two beloved fruits.
Strawberry Ice Cream: Strawberries blended until creamy and sugary.
Lychee Ice: An exotic flavor with sweet and floral battling it out, ending with a cool finish.
Ice Mint: A double dose of minty-icy goodness.
Additional information
| | |
| --- | --- |
| Brand | Nic5 |
| Flavor | Aloe Mango, Ice Mint, Lychee Ice, Strawberry Banana, Strawberry Ice Cream |
FAQs