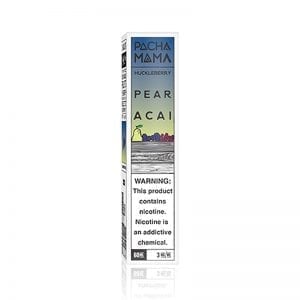 Pacha Mama – Huckleberry Pear Acai 60mL
$12.95
The Huckleberry Pear Acai by Pacha Mama is filled with the beloved huckleberry and adds hints of pears and acai berries to even it all out.
Description
Pacha Mama – Huckleberry Pear Acai 60mL
Go on a walk in the forest with this Pacha Mama vape juice. With huckleberries galore, pears, and acai berries, an aroma of classy flavors will play in your mouth. Inhale acai berries and exhale pears as you walk among the trees.
60mL Chubby Unicorn Bottles
20% PG
80% VG
Available Nicotine: 0mg, 3mg, 6mg
Additional information
| | |
| --- | --- |
| Nicotine Level | |
| Brand | Pacha Mama |
| Volume | 60ml |
| E-liquid Type | E-Juice |
| Flavor Category | Fruits |
FAQs