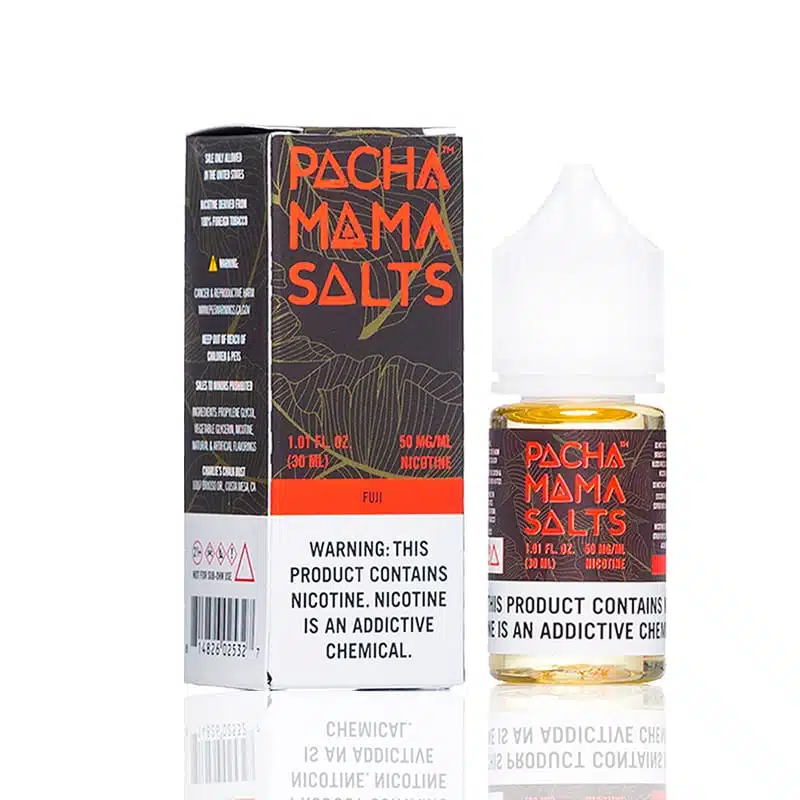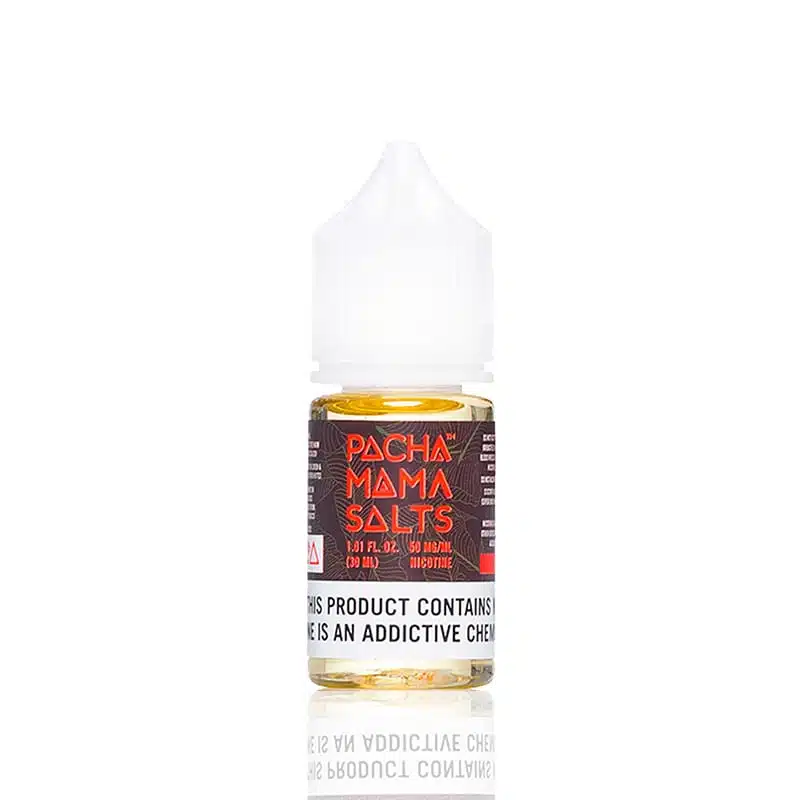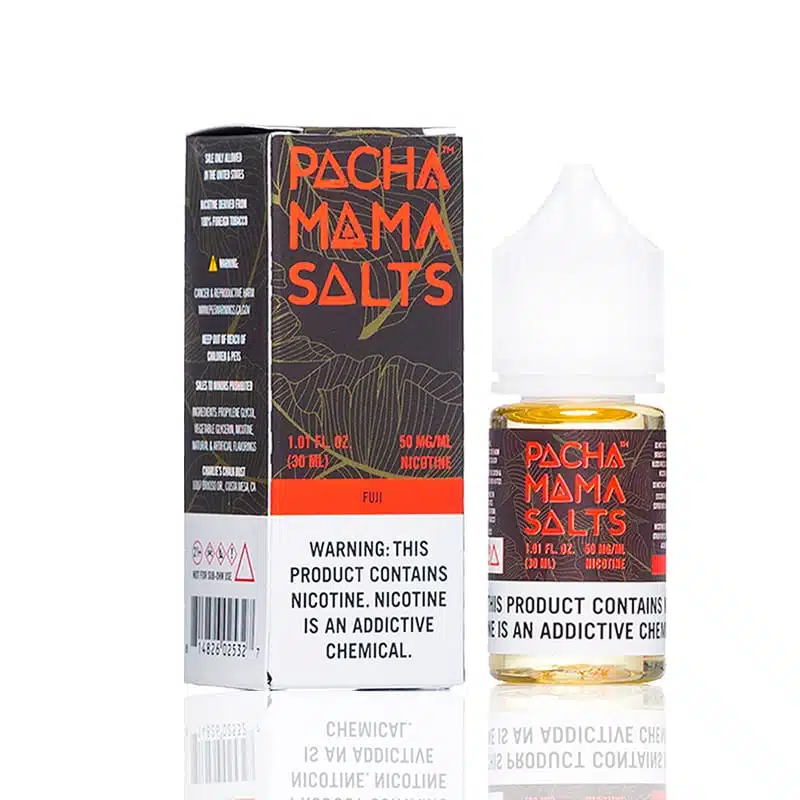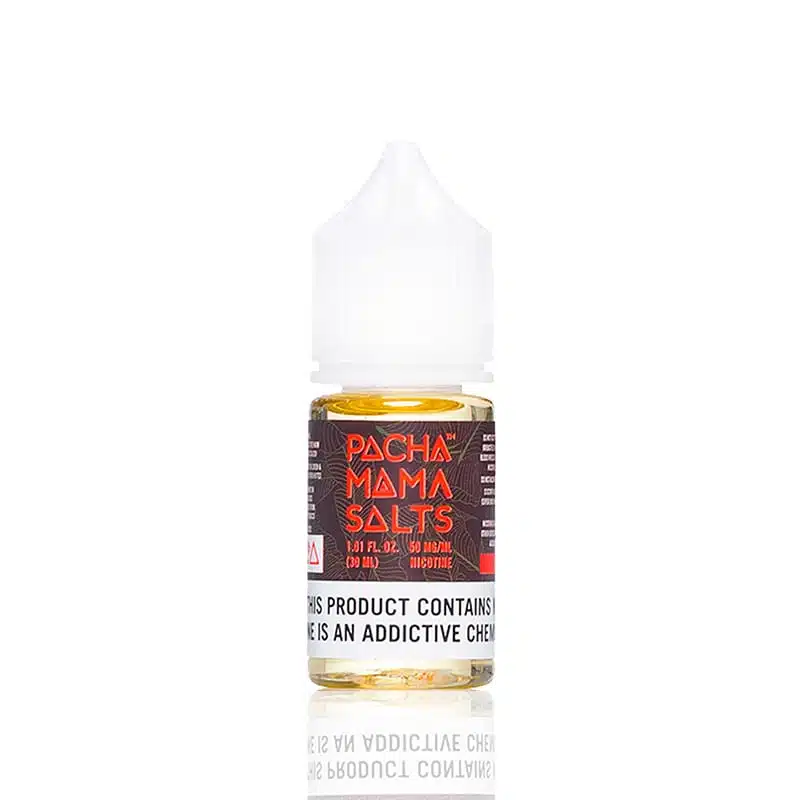 Pachamama Salts – Fuji – 30mL
$12.95
Sweet Fuji apple, strawberry and nectarine come together in a delightful, fruity nic salt you won't be able to get enough of.
Not intended for use with sub ohm systems.
Description
Love fruit-flavored vape juice? Then be sure to get your hands on this triple-threat of a salt nic. Sweet Fuji apples, strawberries and nectarine come together in a fruit cocktail like none other that's perfectly balanced, sweet and smooth.
The Perfect Fruit Cocktail
Fuji apples are known for two things: their crunch and sweet flavor. They form the base of this Pacha Mama vape juice but are just the beginning. Next add juicy, ripe strawberries that just have a little bit of tart zing to keep it from getting boring. Finally, the complex notes of just-picked nectarines gives this juice a floral, sweet zing that is the perfect ending.
And yeah, the cloud from this salt nic juice smells just as good as you'd think.
Flavor and Texture Profile
There's so much flavor packed into this nic salt and it's all yours. Start with the juicy flavor of the sweetest apple there is, the Fuji. This juicy sweet flavor is delectable and smooth, and sets the stage for a journey through even more fruity goodness. Strawberries keep things interesting by stretching the sweetness and adding a little tartness to the mix. This addition of tart notes is just what your mouth needs to stay interested. Finally the nectarine enters. Nectarines are aromatic and like peaches, but even sweeter.
There's probably no three flavors that go together this like this so grab some of this vape juice now and see what you think.
Pachamama Starfruit Grape Nicotine Salt Specs
30 mL bottle
choose 25 or 50 mg strength
VG/PG Ratio of 50/50
Unicorn Bottle
Additional information
| | |
| --- | --- |
| Brand | Pacha Mama |
| Nicotine Level | |
| E-liquid Type | Nicotine Salts |
| Volume | 30ml |
| Flavor Category | Fruits |
FAQs