So Soul Nola Bar 10000 Disposable 5%
$14.95
The So Soul Nola Bar 10000 Disposable features an amazing 22mL of pre-filled synthetic e-liquid in 15+ delicious flavors, an innovative mesh coil heating element a modern LED indicator light.
Deal Of The Week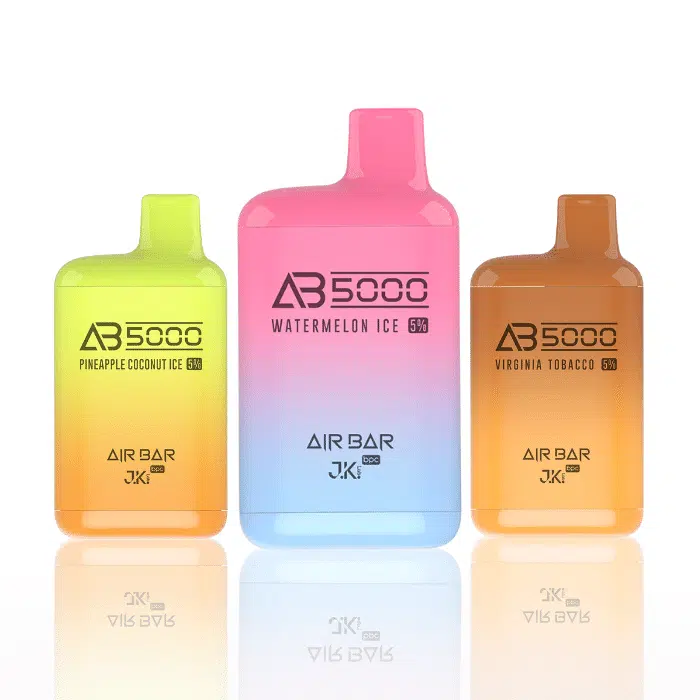 Air Bar AB5000 Disposable 5%
Description
Ready to meet your new favorite So Soul vape? The So Soul Nola Bar 10000 Disposable vape combines the best of innovative technology and timeless design. This portable vape comes pre-filled with 22mL of delicious e-liquid in 15+ mouthwatering flavors with 5% nicotine strength. Infused with a mesh coil heating element and a rechargeable battery, you'll be able to indulge in smooth, satisfying vapor any time you'd like for up to 10,000 puffs.
So Soul Nola Bar 10000 Disposable Specs
22mL Pre-Filled Synthetic E-Liquid
5% (50mg) Nicotine Strength
Rechargeable
650mAh Battery
Draw-Activated Firing Mechanism
Mesh Coil Heating Element
Adjustable Airflow Control
LED Indicator Light
Type-C USB Port
Approximately 10000 Puffs
Flavors
Banana Milk Shake: A creamy, sweet treat that's filled with sweet banana and fresh vanilla ice cream flavors.
Blue Razz: A lip-puckering take on your favorite blue raspberry candies.
Blue Razz Lemonade: A delectable blend of tart blue raspberry candies and sugary lemonade.
Kiwi Passion Fruit Guava: A tropical twist of sweet kiwis, fresh passion fruits and delightful guavas.
Lucky Blue Razz: A tangy blend of sugary blue raspberry candy flavors.
Lush Watermelon Ice: Sweet and satisfying menthol with a hint of juicy watermelon.
Mixed Berry Ice: A triple-punch of sweet berries topped with frosty menthol.
NRG Berry Ice: A fruity twist of tasty berries and icy menthol.
Peach Mango Watermelon: A tantalizing blend of juicy peaches, ripe mangoes and crunchy watermelon.
Pear Strawberry Raspberry Ice: Sweet strawberries, ripe pears and tart raspberries with a blast of menthol.
Pink Strawberry Cream: A creamy, sweet strawberry ice cream flavor.
Polar Ice Mint: An icy cool blast of frosty mint.
Sakura Apple Grape: A fruity fusion of crunchy grapes and tart apples.
Spearmint: An eye-opening blast of frosty mint.
Strawberry Kiwi: A fruity infusion of sweet strawberries and tropical kiwis.
Strawberry Watermelon Bubblegum: A flavorful treat reminiscent of your favorite childhood candy.
Tropical Punch Blast: A tongue-tingling blend of sweet tropical fruits.
Watermelon Ice: Fresh, crunchy watermelon with a punch of frosty menthol.
White Gummy: A sugary sweet twist on your favorite gummy candies.
Additional information
| | |
| --- | --- |
| Brand | So Soul |
| Flavor | Banana Milk Shake, Kiwi Passionfruit Guava, Lucky Blue Razz, Lush Watermelon Ice, NRG Berry Ice, Peach Mango Watermelon, Pear Strawberry Raspberry Ice, Pink Strawberry Cream, Polar Ice Mint, Sakura Apple Grape |
| Nicotine Level | |
FAQs