Sale!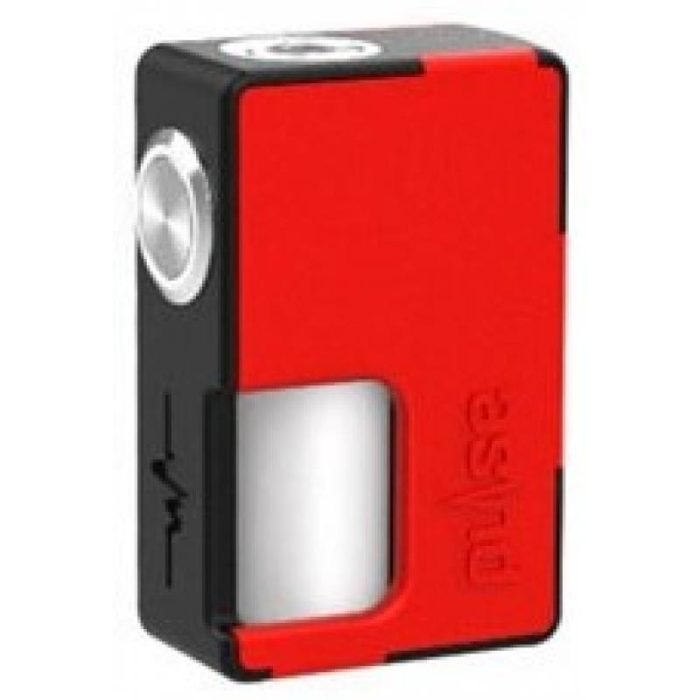 Vandy Vape Pulse BF Squonk Box MOD
Vandy Vape Pulse BF Box MOD Squonk is a collaborative effort with Vapor Trail Channel's Tony Brittan. This is an affordable yet innovative box mod that is compatible with either 18650 or 20700 batteries. It is equipped with a lightweight bottom-feeder design that delivers a maximum power output of 40A.
Description
Vandy Vape Pulse BF Squonk Box MOD
Vandy Vape Pulse BF Squonk Box MOD is a unique offering from Vandy Vape because it is a project done in collaboration with Tony Brittan from the Youtube Channel – Vapor Trail. This mod aims to fill in the gap when it comes to squonk mods in the market, especially for those seeking affordable options. It is indeed rare to find squonk mods these days that are priced below $50 – but that is exactly what you can expect with this squonk mod.
Vandy Vape Pulse BF Squonk Box MOD is compatible with 18650 and 20700 batteries, which gives you more flexibility with its use. It comes with a locking power switch and spring-loaded 510 connector. The device comes with a 8ml food grade silicone bottle. The front and back panels of the squonk mod are replaceable. For every kit you buy, you will get the box mod device and battery adaptor. The fact that two magnetic panels are interchangeable (versus the standard one) delivers more customizability to this device.
The Vandy Vape Pulse BF Squonk Box MOD is available in three color options: grey, cyan, red. The dimensions on this device also means that most of the RDAs in the market will fit into this device with ease. It overcomes the main frustration with most squonk mods that can only fit 22 mm RDAs in the market! The overall design and internal structure of this mod definitely looks well-thought out and constructed for greater performance and reliability.
The customizability of the Vandy Vape Pulse BF Squonk Box MOD adds to its value. You can get dual adjustment buttons and tactile firing button for precision vaping. Meanwhile, a host of safety features have been incorporated such as overtime protection, over-heating protection, over-current protection, and short circuit protection, to name a few.
The most appealing aspect about the Vandy Vape Pulse BF Squonk Box MOD is its affordability. It is rare to find a squonk mod these days that can deliver both in terms of performance and style while keeping the price below $50.
Additional information
| | |
| --- | --- |
| Color | Grey, Cyan, Red |
| Brand | Vandy Vape |
FAQs