When anyone is looking at a new product to purchase, oftentimes it's common to want to know what is a best seller, right?
Being able to get an idea of what has already been tried and tested is a great way to know where to begin.
This is very true in the world of vaping products, especially now since there are so many different types and brands to choose from.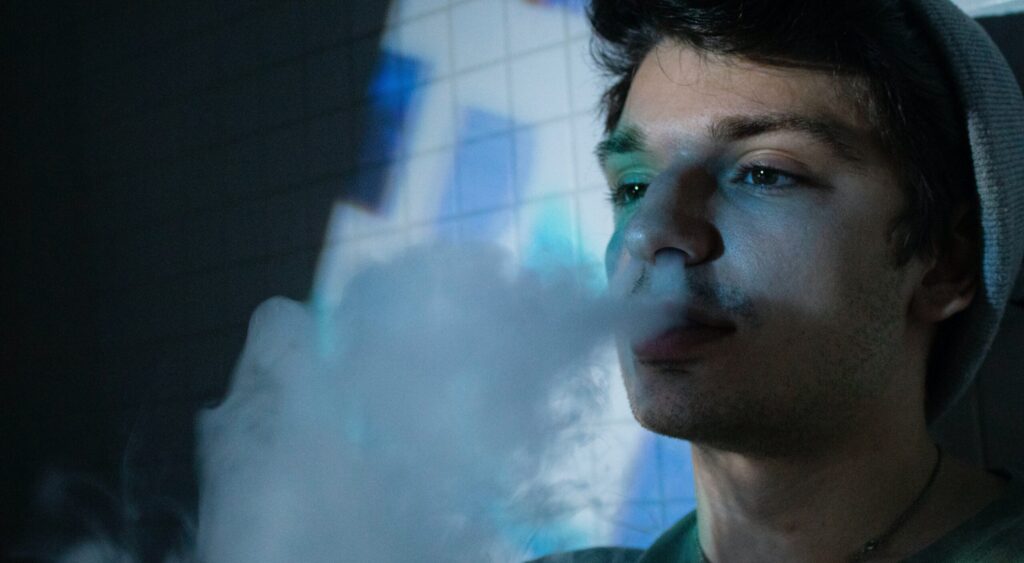 Not only that, but now there are so many flavors on the market, it can sometimes feel a bit overwhelming as to where to even start.
Do you want something sweet? How about strawberry ice cream?
Want something tangier? How about watermelon ice cream?
Perhaps you enjoy a vaping experience that involves a more authentic, smoky taste. If so, you may want to try something with more menthol or even a nicotine aftertaste.
No matter what your preferences are, the Hyde brand of disposable vape pens is going to have something to offer everyone's taste buds!
Then, you can decide which Hyde Edge vape flavor is going to be next on your list.
The Hyde Edge Recharge –
A Great Vape Pen to Begin
The Hyde Edge Recharge is a great vape pen for anyone just starting out vaping, or for those who are more experienced as well.
This small and subtle vaping device holds more e liquid than many disposable vape pens do and has an impressively high puff count at around 1500 puffs!
Not only that, but the Hyde Edge Recharge also has an impressive battery life and is also long on flavor and on flavor options as well.
Some of the Favorite Flavors of the Hyde Edge Recharge
Now that you know some of the strongest qualities of the Hyde Edge Recharge, let's talk about its popular flavors.
Blue Razz is going to be a flavor that is hard to pass up.
This flavor is a perfect medley of sweet and sour tastes and has a great aftertaste, too.
The blue razz ice Hyde Edge vape pen itself is a gorgeous blend of midnight black and royal blue.
Another fun flavor that is a hit amongst many Hyde Edge vape customers is the Strawberry Orange Ice e liquid.
Those who really like the Strawberry Orange Ice say that the hits off this particular flavor are smooth and refreshing, reminding them of an orange and strawberry ice cream cone on a hot summer day.
The Strawberry Orange Ice Hyde Edge Recharge vape pen is also a nice remnant of summer.
A playful pink colors the base of the Hyde Edge and quickly blends into an orangish-red, giving you the feeling that a strawberry and an orange really did just join up together inside your vape pen.
There are few things more delicious than sinking your teeth into a homemade peach pie or placing a big spoonful of assorted fresh or frozen mango slices on top of a creamy dish of vanilla ice cream, right?
Well, now you can experience that same terrific taste from your Hyde Edge Recharge as well.
And – there are no dishes to wash afterward!
But – once you try your first puff of this interesting combination, you will most likely join the Mango Peaches Cream e juice fan club, as so many before you have done.
The peach undertones are exactly what a bite of a fresh peach tastes and smells like.
There is an immediate sweetness that is invoked and your taste buds will quickly identify the peach flavor.
The mango is a bit trickier to identify for many of us.
Mango isn't as common of a fruit for many people, especially those who live in North America.
Mangos have a slightly more tart taste than many fruits and even give off a taste that is slightly floral in nature.
When you purchase the Mango Peaches Cream Hyde Edge Recharge disposable vape pen, you'll have the full experience of both the fresh sweetness of peaches combined with the tart, floral flavor of the mango.
You might not believe it, but peach mango is an excellent flavor combination, especially for a vape pen!
The color scheme on the outside of this Hyde Edge Recharge is also a blast to enjoy.
This may not be the first flavor you'd think to reach for, but we (and hundreds of reviewers!) believe it's worth giving it a try.
Another fun and festive flavor you may want to consider trying out is the Apple Peach Watermelon flavor which is another popular choice among Hyde Edge Recharge users.
Now, you may be thinking that those three flavors together are going to be quite intense.
But in actuality, the creators of this juice were really on to something when they put all three of these yummy fruits together.
Imagine this…first, you have the tangy and crisp taste of an apple, then the sweetness of a peach mixed together. Finish it off with the refreshing coolness of watermelon and you've got an e liquid that your taste buds are going to go bonkers for!
The bold green apple on the bottom of the vape pen gently fades into the bright yellow that gives off a feeling of cheeriness.
The Apple Peach Watermelon is definitely a flavor to consider adding to your vape flavor choices!
Don't shy away from adding this disposable and rechargeable Hyde vape pen to your cart.
Here's a good choice for those of you who may prefer to have a vaping experience that moves away from all the sweet flavors a bit and focuses on something more tart and tantalizing for your other taste buds' senses.
Sour Apple has long been a favorite flavor for those who like to pucker their mouths a bit. Sour Apple is used in all kinds of foods, from certain types of sodas to candies and even cocktails.
The Sour Apple Ice Hyde Edge Recharge is no exception to this. When you take a puff of this vape pen, you'll immediately get that same sensation that a bite into a Granny Smith apple gives you – the combination of sweet and sour combined with a crispness that is hard to ignore.
And – like with the other Hyde Edge Recharge vape pens, the outside color scheme of this one is almost as enjoyable as the taste inside.
The base starts with a crisp green apple colorway and blends nicely into a bright yellow, then a fresh clean white. The entire vape pen feels airy, crisp, and clean.
As its name implies, Banana Ice is going to taste to any vape user just like a cold frozen banana.
A perfectly ripe banana will taste sweet, not sour. This is the same overall taste you'll get from the Banana Ice Hyde vape e juice…a flavor that slides down gently and is as easy on your taste buds as it is on the back of your throat.
The aftertaste is a pleasure as well, unlike some vape juice tastes that leave a burnt taste long after your last puff is over.
Where Can I Purchase the Hyde Edge Recharge Flavors for Myself?
If you are ready to do some experimenting and try out some of these delicious flavors for yourself, head on over to the Blackout Vapors Hyde product page.
There, you'll be able to search for the Hyde Edge Recharge disposable vape, as well as any other brands or models you'd like to try.
If something you are interested in is not in stock, don't fret! All of our products, especially our Hyde Edge, can usually be found back in stock relatively quickly.
We have constant re-stocks of our various products, and it should be no problem to quickly get you what you want and need.
But – with so many delicious tastes, varieties, and puff count vape pens to choose from, there should always be a Hyde rechargeable disposable device waiting for you to try next.  With Hyde vape cost low and puff count high, it's easy to pick up a new flavor and know you'll get a great experience that's worth the money.
From the different flavors mentioned above to lots of other fan favorites: Berry Ice Cream, Cherry Peach Lemonade, Pineapple Peach Mango, Strawberry Ice Cream, and even one called Pink Drink, you should have no problem picking out a few pretty cool vape pens that will suit your taste!