Sale!
Cloud Nurdz Disposable Vape – 3500 Puffs
Cloud Nurdz Disposable Vape gives you what you need with 3500 puffs and 10mL of vape juice. The flavor options are fruity and fun, while the disposable still gives you a high-quality flavor at all times.
Deal Of The Week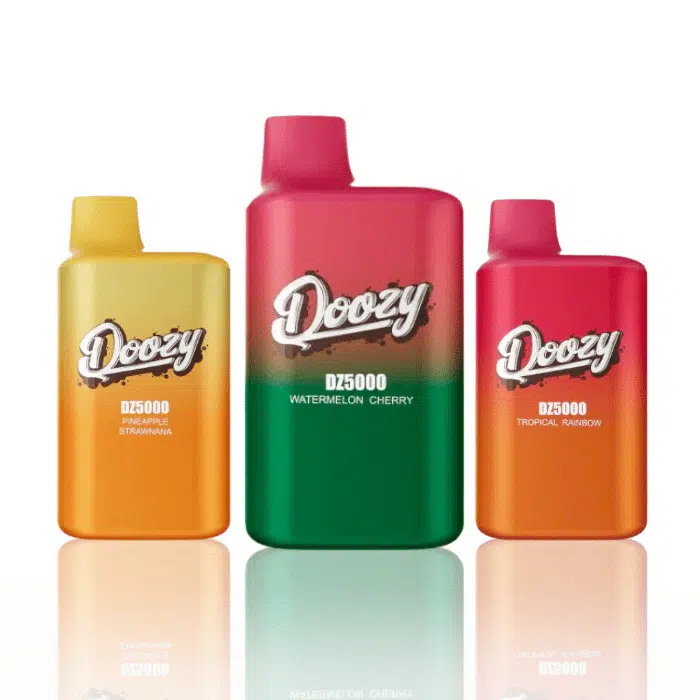 Doozy DZ5000 Disposable 5%
Description
Cloud Nurdz Disposable Vape gives you 3500 puffs of incredible and mouthwatering vape juice. The bright colors on the outside showcase just how bright the flavors are. It can hold up to 10mL of vape juice and is rechargeable. With all the flavor options, you can't stay away from this piece of Cloud Nurdz technology.
Cloud Nurdz Disposable
3500 Puffs
10ml capacity
Nicotine: 5% 50mg Synthetic Nicotine
Nicotine: 2.5% 25mg Synthetic Nicotine
Battery: Rechargeable USB-C (Not Included)
Flavors:
Watermelon Berry: Watermelon mixed with ripe berries.
Strawberry Grape: Strawberries and grapes in one big flavor combo.
Melon Kiwi: Fresh melon and green kiwi.
Blue Raspberry Peach: Blue raspberries mixed with a sweet and juicy peach.
Apple Watermelon: Freshly picked apples and a watermelon cracked right open.
Apple Grape: Apples and grapes in one full flavor.
Additional information
| | |
| --- | --- |
| Brand | Cloud Nurdz |
| Flavor | Apple Grape, Apple Watermelon, Blue Raspberry Peach, Melon Kiwi, Strawberry Grape, Watermelon Berry |
| Nicotine Level | |
FAQs