Sale!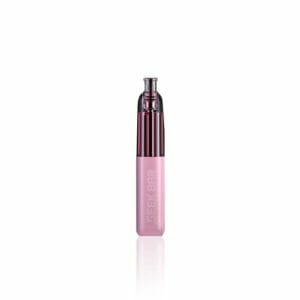 Geekbar X5000 Disposable Vape
The Geekbar X5000 Disposable Vape packs a punch with all that it offers. The Geekbar gives you 12mL capacity, 5000 puff count, and a long list of available flavors that are mouthwatering. Did we mention it carries 5000 puffs?
Description
The Geekbar X5000 Disposable Vape has to be amazing to deserve a title like that right? Right. This Geekbar delivers everything and so much more with it's sleek appearance, 12mL capacity, and 5000 puff count. Not to mention that the flavors that are offered will taste utterly delicious. You get everything you could hope for and more with the Geekbar X5000.
Geekbar X5000 Disposable Vape Specs
Food-grade Crystal Clear Shell
12ml Large Capacity
5000 High Puff Count
50mg Nicotine Level
600mAh Rechargeable Built-in Battery
Flavors:
Aloe Grape: Enjoy the sharp flavors of grape.
Strawberry Banana: Your two favorite flavors of banana and strawberry.
Banana Ice: Bunches of bananas with a cool menthol flavor.
Blackcurrant Menthol: A sweet and floral flavor.
Blueberry Bubblegum: Blueberries mixed with bubble gum is double trouble.
Blueberry Sour Raspberry: Blueberries and raspberries with a sour twist.
Mango Ice: All the mangos you can muster with a cool refreshing flavor.
Pink Lemonade: Summertime is calling with this delicious pink lemonade.
Strawberry Yogurt: Strawberries mixed with a blend of yogurt and honey.
Watermelon Ice: Fresh watermelon with a cool menthol flavor.
Additional information
| | |
| --- | --- |
| Brand | GeekVape |
| Flavor | Aloe Grape, Banana Ice, Blackcurrant Menthol, Blueberry Bubble Gum, Blueberry Sour Raspberry, Mango Ice, Pink Lemonade, Strawberry Banana, Strawberry Yogurt, Watermelon Ice |
| Nicotine Level | |
FAQs