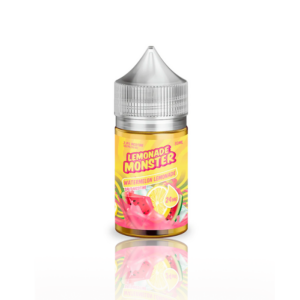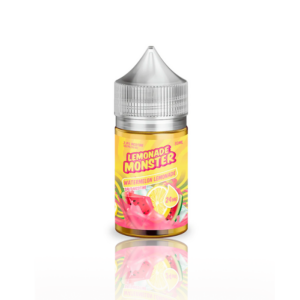 Jam Monster Salts – Lemonade Monster – Watermelon Lemonade 30mL
$12.95
Enjoy the taste of summer with Jam Monster Watermelon Lemonade 30mL e-liquid. Its unique blend of tangy lemons and sweet watermelons in a refreshing lemonade provides a vibrant vape, perfect for your POD SYSTEMS and low power devices. Experience the taste of a sunlit day in every puff!
Description
Unwind with the revitalizing blend of Jam Monster Watermelon Lemonade 30mL e-liquid. This delightful concoction combines the tartness of ripe, yellow lemons and the sugary notes of fresh watermelons in a freshly squeezed lemonade, just right for those scorching summer days.
Jam Monster Salts – Lemonade Monster – Watermelon Lemonade 30mL Specs
30mL Chubby Unicorn Bottle
Child Resistant Cap
Made in the USA
Available in 24mg & 48mg
Tobacco-free Synthetic Nicotine
Suitable for POD SYSTEMS and LOW POWER devices
Not recommended for use with RDA's, sub-ohm tanks, and devices.
Additional information
| | |
| --- | --- |
| Brand | Jam Monster |
| Nicotine Level | |
| Volume | 30ml |
| E-liquid Type | Nicotine Salts, Synthetic Nicotine |
| Flavor Category | Fruits |
FAQs