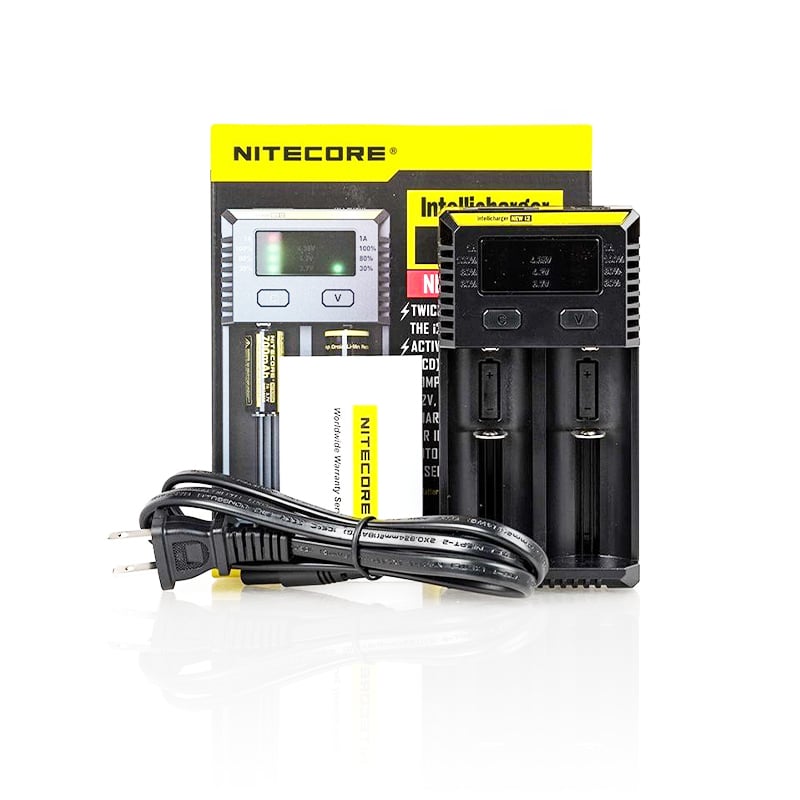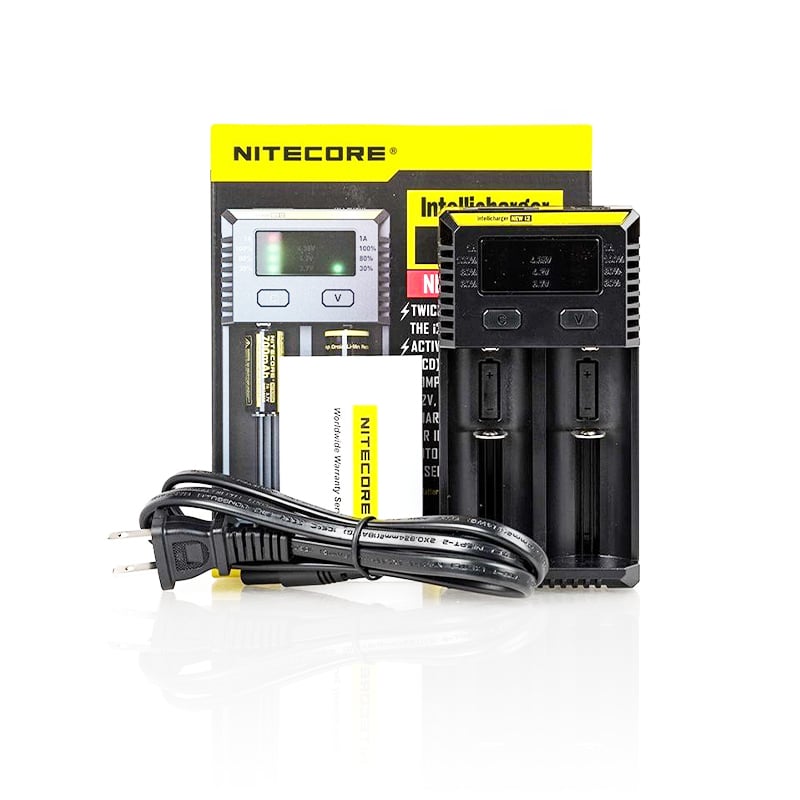 Nitecore i2 Battery Charger – 2 Bay
$18.95
The Nitecore i2 is the ultimate battery charger out there. This intellicharge battery is compatible with all types of rechargeable batteries and can charges them twice as fast. With its ACD technology, the Nitecore i2 can identify battery types and which modes are appropriate for charging. Great charger for the most popular vape batteries out there.
1 in stock
Description
Shop Nitecore i2
If you've been searching for the perfect battery charger, the Nitecore i2 is just what you need.This charger can do it all, so you can forget abut having several chargers. Customers are raving about how quickly this device charges and love that it is compatible with different battery types.This smart-charger features new technology that can determine the best charging mode for your batteries.
The Nitecore i2
When your batteries need to be recharged, this nitecore charger will do the job and then some. Featuring five new features that include: fast acceleration, active current distribution technology, expanded compatibility to support 3.7V and 4.35V batteries, IMR restoration and automatic current selection based on battery capacity what more could you ask for?
Just how fast does this vape battery charger go? The Nitecore i2 can charge at 1000mA in one slot.  Impressive!
Also, this smart-charger uses ACD, which allows it to identify the best charging mode for your battery type and it is compatible with most batteries.
You will never have to worry about having several chargers around because the Nitecore i2 can do it all.
Nitecore i2 Specs
Capable of charging 2 batteries simultaneously
Each of the two battery slots monitors and charges independently
Compatible with and identifies Li-ion (26650, 22650, 18650, 17670, 18490, 17500, 18350, 16340(RCR123), 14500, 10440), Ni-MH and Ni-Cd (AA, AAA, AAAA, C) rechargeable batteries
Optimized charging design for IMR batteries
Three charging modes (CC, CV and Trickle Charge)
Automatically detects battery status and selects the appropriate voltage and charge mode
3 Color LED displays charging progress for each battery
Automatically stops charging when complete
Over-charge prevention to protect batteries
Made from durable ABS (fire retardant / flame resistant)
Reverse polarity protection
Designed for optimal heat dissipation
Certified by RoHS, CE, FCC, CEC and KC
Insured worldwide by Ping An Insurance (Group) Company of China, Ltd.
Each Nitecore i2 comes with:
Nitecore NEW i2 Battery Charger
Standard USA Power Cable
User Manual
FAQs