When choosing the right vape to satisfy your craving, it can be difficult to figure out what you need. Should you opt for a custom build? Which flavor should you choose? What if you don't like it? This is where disposable vapes can help.
Disposable vapes are portable devices that contain a set amount of pre-filled e-liquid in a variety of flavors. These devices are perfect for throwing in your bag or dropping in your pocket when on the go for a smooth, satisfying cloud any time you need. What makes disposable devices unique is that they can be thrown away once they are finished. On the other hand, custom devices built with tanks and mods are built for longer-term use and are often much more challenging to dispose of.
While we all love good disposable vapes, navigating the endless options on the market can be quite the undertaking. Between sifting through brands to finding the right flavor to finding a device with the right specs, it can be a totally overwhelming process before you even know it.
To help you find the perfect disposable vape to fit what you've been looking for, we've put together a list of our top three favorite disposable vapes of September 2023. Keep reading to get the details.
What are the Best Disposable Vapes?
The iJoy Bar SD10000 Disposable Vape
One of our favorite disposable vapes on the market is the iJoy Bar SD10000 Disposable vape. This amazing device packs adjustable power and smooth, even heat into each and every tasty little cloud, with a mouthwatering selection of flavors to choose from, too.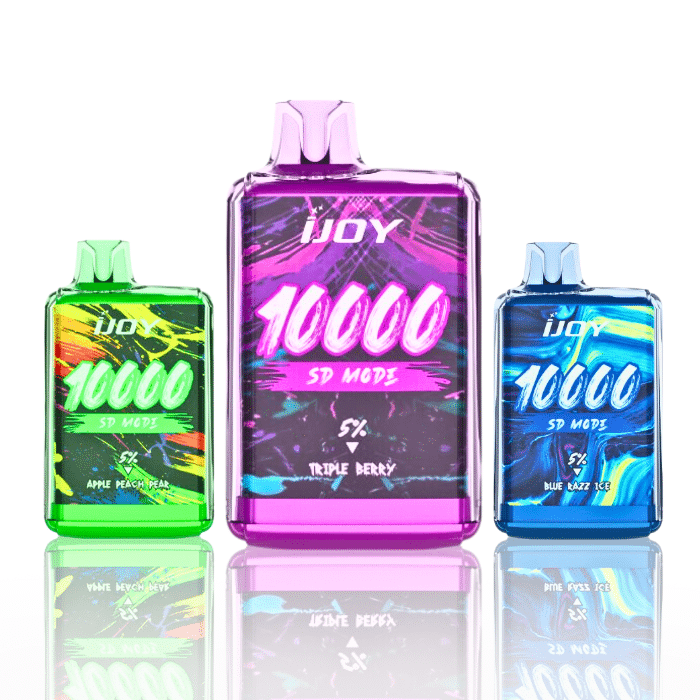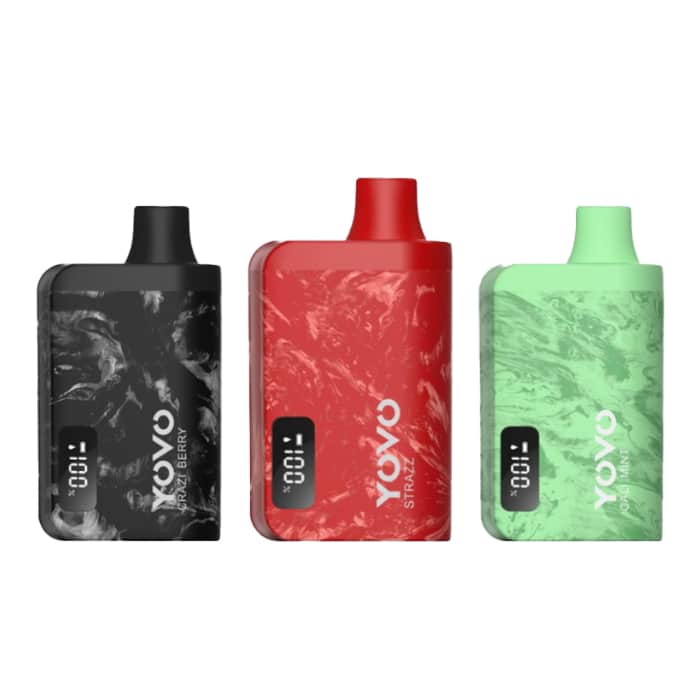 The Yovo JB8000 Disposable Vape
Another in-house favorite among best-selling disposable vapes is the Yovo JB8000 Disposable Vape. This innovative device includes 12mL of tasty e-liquid in a variety of flavors with multiple light indicators to keep you informed of when you need to indulge in a new piece.
The Funky Republic Ti7000 Disposable Vape
One of the newest best-in-class disposable vapes on our list is the Funky Republic Ti7000 Disposable Vape. This contemporary vape is packed with the latest tech, with integrated QUAC Tech Heating Elements and a wide selection of flavors to choose from.
Where to Buy the Best Disposable Vapes
Now that we've laid out our top three undeniably good disposable vapes to consider for September 2023 and beyond, let's talk about buying. The great news is that you can find disposable vapes of any variety at a wide selection of retailers, both online and in-person. While it's great to browse your options in-person, shopping online does give you a wider selection of vapes to choose from.
At Blackout Vapors, we're proud to offer the best selection of disposable vapes available online with a super simple shopping experience and easy shipping straight to your door. We also offer a great selection of best-selling tanks, custom mods, amazing starter kits and much more to help you build the perfect device to suit your needs.