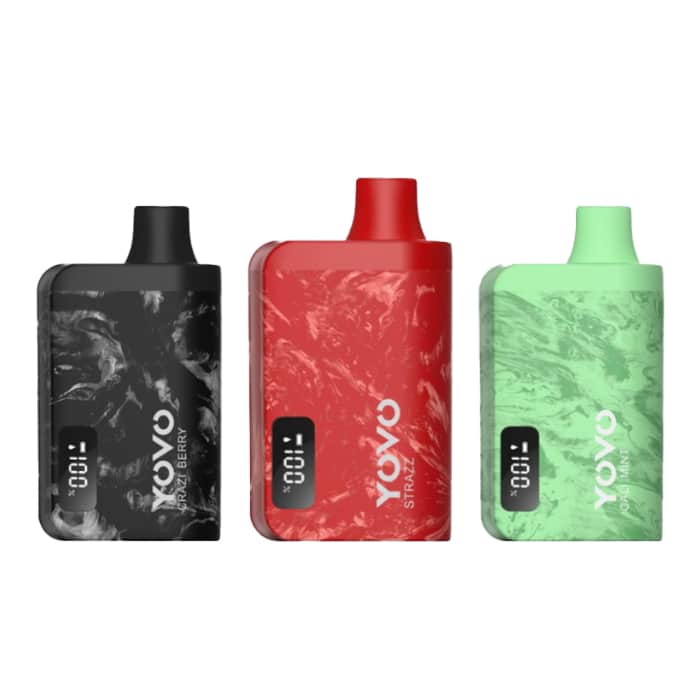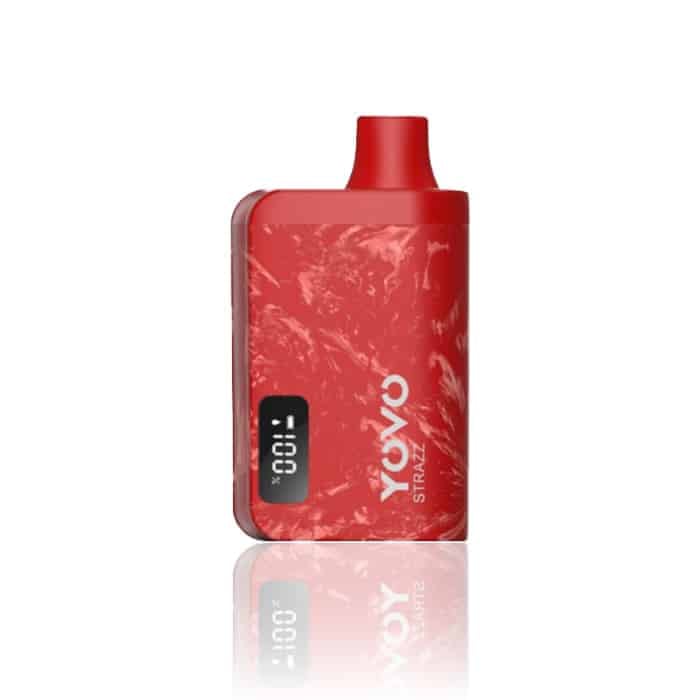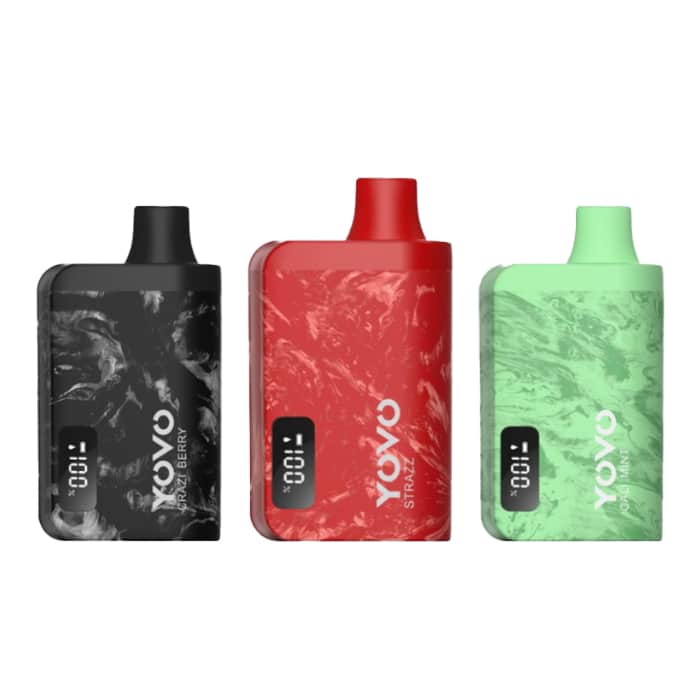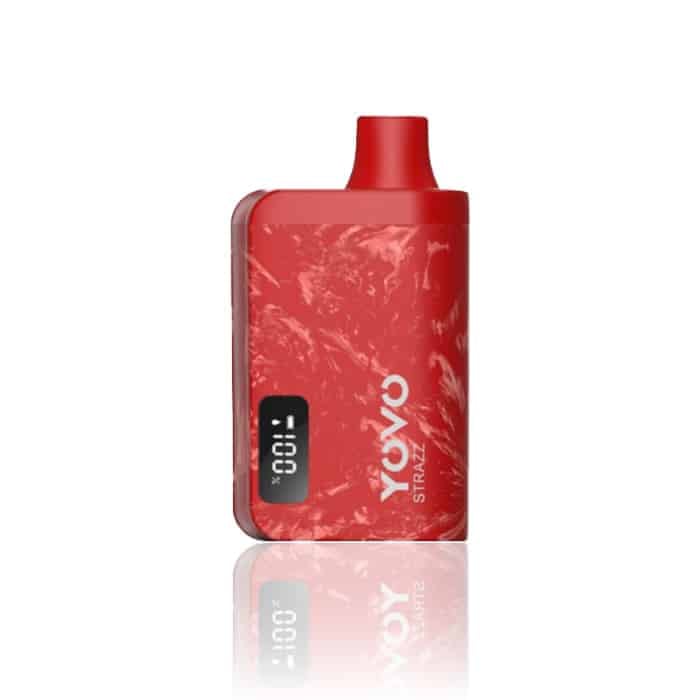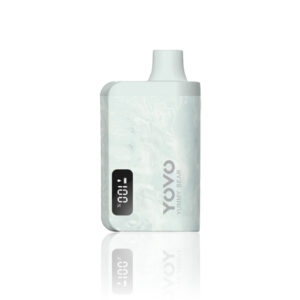 Yovo JB8000 Disposable
$14.95
The Yovo JB8000 Disposable vape features 12mL of e-liquid in 10+ mouthwatering flavors, an innovative integrated 08.ohm mesh coil heating element and multiple indicator lights for a modern and satisfying cloud each and every time.
Deal Of The Week
Geek Vape Raz CA6000 Disposable
Description
Ready to discover the next long-lasting Yovo vape to add to your lineup? The Yovo JB8000 Disposable vape comes packed with 12mL of delicious pre-filled e-liquid with 5% nicotine strength and an array of amazing flavors. This portable vape features a draw-activated firing mechanism with an innovative 0.8ohm mesh coil heating element and modern e-juice and battery indicators for the perfect modern vape to carry with you anywhere.
Yovo JB8000 Disposable Specs
12mL Pre-Filled Synthetic E-Liquid
5% (50mg) Nicotine Strength
Rechargeable
650mAh Battery
Draw-Activated Firing Mechanism
0.8ohm Mesh Coil Heating Element
Adjustable Airflow Control
Battery and E-Juice Indicators
Type-C USB Port
Approximately 8000 Puffs
Flavors
Blue Carnival: A sweet and sugary blend of fruity carnival cotton candy.
Blue Razz Ice: Tangy blue raspberry candies topped with cool menthol.
Cali Mint: A fresh and vibrant minty taste with a smooth exhale.
Crazi Berry: A blissful blend of delicious berries.
Dragon Citrus: A lip-puckering citrus taste with a twist of dragon fruit.
Fuji Peach: Fresh fuji apples accented by juicy ripe peaches.
Miami Mint: A tropical blend of fresh fruits and icy mint.
Peach Rings: Sweet and sugary peach gummy candy.
Root Beer: A rich and satisfying blend with a notable root beer flavor.
Strazz: A tasty blend of fresh strawberries and sweet raspberries.
Watermelon Ice: Crunchy, juicy watermelon accented by frosty menthol.
Yummy Bear: A mouthwatering fruity gummy candy flavor.
Additional information
| | |
| --- | --- |
| Flavor | Blue Carnival, Blue Razz Ice, Cali Mint, Clear, Crazi Berry, Dragon Citrus, Fuji Peach, Miami Mint, Peach Rings, Root Beer, Strazz, Watermelon Ice, Yummy Bear |
| Nicotine Level | |
| Brand | Yovo Vape |
FAQs