Sale!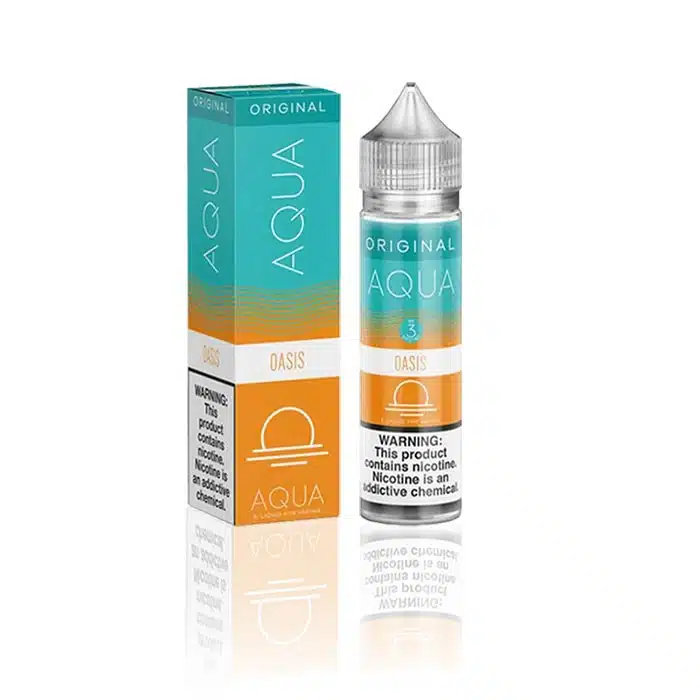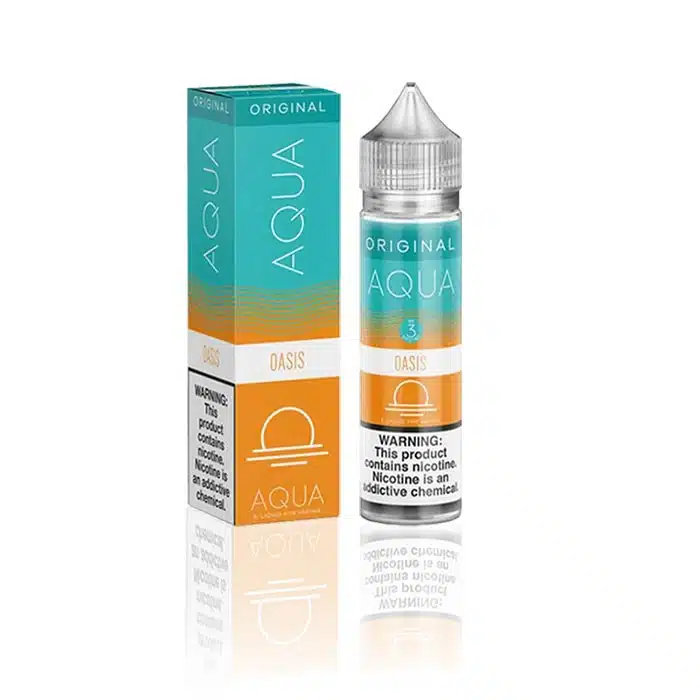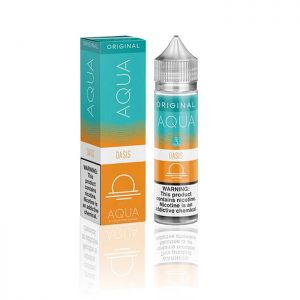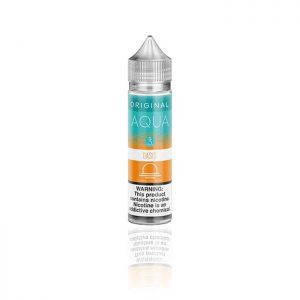 Aqua Original E-Liquid – Oasis 60ml
A refreshing fruit blend with succulent cantaloupe mixed with sweet peaches with a slight hint of papaya.
Description
Aqua E-Liquid – Oasis
Aqua E-Liquid – Oasis consists of Peach, Cantaloupe, and Papaya flavors. This e-liquid is one of the most popular flavors in the Aqua line. Oasis feels like inhaling a tropical getaway. Imagine a fruit bowl of plump Peaches, gorgeous & bright Cantaloupe, and colorful Papaya in front of you. Could you turn it away? That's exactly how this e-liquid makes us feel! This blend is not like other juices that can taste artificial or too strong, it carries it's fruitiness well and tastes savory and sweet without any heaviness.
When you inhale this flavor, first you'll taste the refreshingly sweet Cantaloupe, and then the Peach and Papaya undertones will hit your taste buds and make you feel like you're in front of a fresh fruit stand in the tropics. It is easy to see why plenty of people stock up on this liquid! This E-Liquid can be used with most refillable mods and comes in a 60ml unicorn bottle.  Aqua E-Liquid – Oasis is available in three different nicotine levels for you to select from.
Aqua | Brand Description
Aqua is a line of e-liquids created by Marina Vape that has risen to be one of the best know names of e-juices to date. Aqua is known for its refreshing take on how e-liquid should feel; not too overpowering or heavy. They've given all of their flavors a nice light touch that still carries out the desired blend beautifully. Aqua has different categories for people who like different styles of liquids like Salts, Sweets, Ice, and of course the original standard Aqua juices.
Primary Flavors: Cantaloupe, Peach, Papaya
Bottle Sizes: 60ml
Nicotine Level: 0mg, 3mg and 6mg
VG/PG: 70/30
Aqua Line by Marina Vape, one of the Godfathers of the vape juice game. Marina Vape has released some of the most known e liquid flavors around the world. The Aqua e liquid brand has one of the smoothest throat hits around.
Additional information
| | |
| --- | --- |
| Nicotine Level | |
| Brand | Aqua E-Liquid |
| Volume | 60ml |
| E-liquid Type | E-Juice |
| Flavor Category | Fruits |
FAQs